Proper power-up: Grab Razer's sleek Xbox charging dock with this unbeatable discount
Get juiced in style with the perfect Xbox pairing.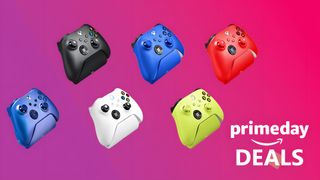 (Image credit: Future)
The Razer Universal Quick Charging Stand for Xbox controllers is a great deal that you don't want to miss. This magnetic Razer dock is a stylish and handy way to charge your controllers. Even though Amazon Prime Day is over, you can still get it for only $29.99.
Razer Universal Quick Charging Stand for Xbox Series X|S: was $39.99 now $29.99 at Amazon

If you want a charger that will get you back in the game as quickly as possible, this Razer Quick Charging stand will fully charge your Xbox controller in under 3 hours and comes in an array of colors and designs to match your gaming setup.

Price check: Best Buy $29.99

✅Pros: Great build quality, super fast charging speed, available in a wide array of colors.

❌Cons: No plug included, USB cable charging only.
You can choose from four different colors for the Razer Quick Charging Stand for Xbox to suit your style.
Carbon Black and Robot White are the same as the default Xbox Series X|S controllers, and they start from $29.99 on Amazon. Shock Blue and Pulse Red are also available.
If you want a stand that matches your special edition controller, such as Forza Horizon 5, Lunar Shift, or Mineral Camo, you can also find them on sale at Amazon. These normally cost more than the standard colors, but you can save big on Prime Day.
The Razer Quick Charging Stand works with Xbox Series X|S, Xbox One, and Elite Series 1 controllers. It has a magnetic system that snaps your controller into place and charges it in less than 3 hours.
The stand comes with a USB-C cable that connects to your Xbox or PC and a light that shows when your controller is ready to go.

Why we like this deal
We loved the Razer Quick Charging Stand when we reviewed it and gave it a 4 out of 5 rating. It impressed us with its sleek and high-quality design, fast charging time, and variety of colors. It's not the cheapest option for charging your controller, but it's worth it for the Razer brand and performance. And now that it's down to $29.99, it's even more appealing and affordable. It's the best charging solution you can get for this price.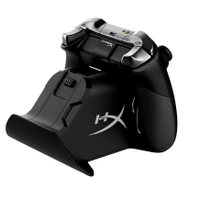 HyperX ChargePlay Duo Controller Charging Station $39.99 $29.99 at Amazon
Charge two controllers at once with this weighted base stand, that features LED indicators. Remember to click 'add $10 before checkout' to get this price.

Price check: Newegg $47.99

✅Pros: Duo charging system and currently the same price as the Razer dock if you use this voucher

❌Cons: Not the same choice of colors and designs, connect to main power source rather than Xbox
If you're looking for something that can charge two controllers at once, you'll need to check out other brands. The HyperX ChargePlay Duo is a solution from a reliable brand, and while it's normally $40, you can apply a $10 coupon right now at Amazon. It doesn't come in the vast array of colors like the Razer stand, but if you are likely to be switching between controllers during long sessions, this may suit you better.
Get the Windows Central Newsletter
All the latest news, reviews, and guides for Windows and Xbox diehards.
Jen is a News Writer for Windows Central, focused on all things gaming and Microsoft. Anything slaying monsters with magical weapons will get a thumbs up such as Dark Souls, Dragon Age, Diablo, and Monster Hunter. When not playing games, she'll be watching a horror or trash reality TV show, she hasn't decided which of those categories the Kardashians fit into. You can follow Jen on Twitter @Jenbox360 for more Diablo fangirling and general moaning about British weather.