My favorite earbuds are at a crazy price of less than $50 in this Prime Day deal
Wire(less) for sound for $49.83 with our discount code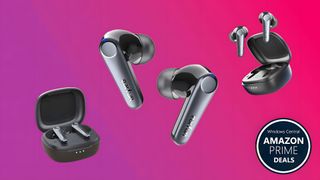 (Image credit: Ear Fun)
There's no shortage of earbuds striving to be Apple Airpod alternatives, and amongst my quest for an alternative to Samsung Galaxy Buds I've come across hundreds of earbuds promising to deliver high-quality sound at a low price, but generally anything sub-$100 has been disappointing. From sound to cheap build quality to temperamental connectivity, you generally get what you pay for in this category.

The only brand I've ever known to pull off great quality earbuds that give the Apple and Samsung competitors a run for their money, is Earfun. On a normal day the Earfun Air Pro 3 are only $80, but with the Prime Big Deal Days about to hit, they've reduced them to just under $50. These are amongst the best wireless earbuds you can get, with resoundingly positive reviews (currently 4.4 out of 5 from 3212 submissions).

You'll need to add our discount code from October 10 - 11 to get the lowest price: PDAP3PR1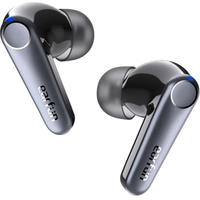 EarFun Air Pro 3|was $79.99 now $49.83 at Amazon

EarFun is probably the best-looking and performing earbuds in this price range, and at less than $50 these buds are a total steal. Remember to add the $20 coupon before adding to the basket and use code PDAP3PR1 for an extra tasty discount. Code valid from October 10-11 only.

✅ Great for: Lightweight, stunning quality looks, and 9 hours battery life.
I personally own the EarFun Air Pro 2 model, which I've had for nearly two years now, and they still have fantastic battery life. Before trying EarFun I went through a lot of cheaper brands and was always left disappointed, but I can't face paying Samsung or Apple's prices for their earbuds. I happened across Earfun on Amazon and the reviews seemed too good to be true for such cheap buds but the performance speaks for itself and they've stood the test of time for me. In fact so well I don't see the need to upgrade right now, but if you need some new earbuds the EarFun Air Pro 3 are an absolute must-buy.

Enjoy powerful and distortion-free sound with the EarFun Air Pro 3 wireless earbuds, powered by the QCC3071 chipset and Qualcomm's aptX Adaptive Audio technology. The earbuds feature 11mm wool composite dynamic drivers that deliver clear and crisp audio at an affordable price.

The EarFun Air Pro 3 wireless earbuds also offer long-lasting battery life, with up to 9 hours of playtime on a single charge or 45 hours with the USB-C wireless charging case. Plus, you can get 2 hours of playtime with just 10 minutes of Fast-Charging.

Despite their powerful audio output, these true wireless earbuds can provide 9 hours of playtime from a single charge or 45 hours when used with the compact USB-C wireless charging case. They can also utilize Fast-Charging and provide 2 hours of playtime after just 10 minutes of charging.

The EarFun Air Pro 3 wireless earbuds are compatible with Bluetooth 5.3 technology, which allows you to sync and switch between two devices seamlessly. Whether you want to use them with your Xbox console or your smartphone, you can enjoy a smooth and hassle-free connection whenever you open the case. This has been my main point of contention with cheaper earbuds, the ease of connectivity; you just want to lift them out of the box and connect them instantaneously to your devices without messing about. Earfun delivers in spades here and reliably connect every time I open the case.

You can also personalize your listening experience with the EarFun app, which lets you adjust the sound equalizer, switch noise canceling modes, and customize touch control actions.
Would I buy them?
As previously mentioned, my Earfun Air Pro 2 are still going strong, but unlike my current model, these come in four different colorways (Black, Blue, Oat White and Pink) — only the Black is at the low sale price of $49.83 but if I see the pink or white drop too, it may crumble my resolve and force my hand. I don't need an upgrade, but I'm a sucker for new colors.

I'll be watching the listing with interest over the Amazon Prime Big Deal days.
Big Deal Days: The best early savings
Big Deal Days: Frequently asked questions
The specifics for Amazon Prime Big Deal Days are now publicly available, with minor hints as to which brands and categories will enjoy significant discounts. Rest assured, we'll update this page with the latest dates and details whenever the company releases more information.
When is Prime Big Deal Days happening?
Amazon Prime Big Deal Days starts at 3 AM ET on Tuesday, October 10, and will run through October 11. If you have any Alexa-compatible hardware, you can say, "Alexa, set a reminder for Prime Big Deal Days" to have Amazon create a reminder for the event.
Which countries are taking part in Big Deal Days?
Australia, Austria, Belgium, Brazil, Canada, China, France, Germany, Italy, Japan, Luxembourg, Netherlands, Poland, Portugal, Singapore, Spain, Sweden, the US, and the UK will all take part in Prime Big Deal Days via their respective storefronts. If your country doesn't have its own localized version of Amazon, you may still be able to make purchases from a neighboring variant, but usual restrictions likely apply, so check your local Amazon international shipping terms and conditions.
Do I need an Amazon Prime membership?
Yes. Prime Big Deal Days is a member-exclusive sales event just like Prime Day before it and Prime Early Access Sale before that. If you're not already a member, you'll need to sign up for Amazon Prime for $14.99 per month or $139 annually (plus tax) to qualify for discounts. For new users, a 30-day trial of Prime is the perfect way to take advantage since you're free to cancel your subscription after the event.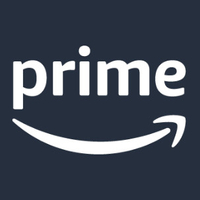 Amazon Prime: Free 30-day trial
Enjoy all the benefits of exclusive discounts during Amazon events, and cancel anytime. If you decide to stay, it's $14.99/month (plus tax) after the trial. Includes extra benefits like free games via Prime Gaming and more bonus content for subscribers.
Get the Windows Central Newsletter
All the latest news, reviews, and guides for Windows and Xbox diehards.
Jen is a News Writer for Windows Central, focused on all things gaming and Microsoft. Anything slaying monsters with magical weapons will get a thumbs up such as Dark Souls, Dragon Age, Diablo, and Monster Hunter. When not playing games, she'll be watching a horror or trash reality TV show, she hasn't decided which of those categories the Kardashians fit into. You can follow Jen on Twitter @Jenbox360 for more Diablo fangirling and general moaning about British weather.