Windows Phone Summary of the Week: March 19 - 25 2012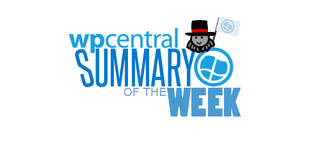 It's time for another Windows Phone Summary of the Week! The past seven days have proved to be relatively busy, mainly with software news and updates. Speaking of software, our official WPCentral app was picked for Nokia's March App Madness contest and we were up against All About Windows Phone - a worthy opponent. Unfortunately, we're saddened to report that we lost by 52% to 48%.
Moving swiftly onto more positive news, we have a brand new Windows 8 tablet category on our forum for all related discussions to take place. With Microsoft living the three screens dream, we thought it be best to cover everything possible (but not allow focus to be removed from Windows Phone). Be sure to head on past the break for the full summary.
Microsoft has officially launched Windows Phone in China, and we've got some photos from the event. As much of a surprise find as it is, UK retailer the Carphone Warehouse has been busting some platform myths to help silence those who speak of repetitive issues (such as apps, UI, etc). To add to this positive promotion is Orange UK. The carrier is recommending Lumia handsets for businesses, in favour of the iPhone and Blackberry devices.
Microsoft has announced Thom Gruhler as Corporate Vice President of Windows Phone. Gruhler, who moves over from the McCann Worldgroup where he served as global managing partner of Telecom & Technology, will bring both knowledge and experience to the platform to further develop relations. Staying on-topic with Microsoft personnel, Mary T. McDowell, Vice President at Nokia, and Terry Myerson, who was the former Corporate Vice President of Windows Phone, were both named as "Top Mobile Movers for 2012" by Venture Beat.
Some of our readers (as well as a few of us at WPCentral HQ) were reporting some issues with Facebook integration in the "Me" hub. Updates were being duplicated and alerts repeated, etc. As an extreme piece of news - Nokia are toying with the idea of vibrating tattoos, yes... tattoos that vibrate. Patented of course. These marks of vibration would respond to touch screen touches, incoming calls, etc.
If you're not too fond of Apple's nano-SIM proposal, you're not alone. Nokia, Motorola and RIM have each challenged the proposed concept. Microsoft, on the other hand, has been busy turning dreamt up car connectivity into reality with "Project Detroit". The technology involved also includes Windows Phone, so be sure to check out the video demonstration, etc. for more developer content and ideas.
AT&T has been stirring up a storm with a community manager announcing to customers that it'll be likely that the carrier wont roll out the 8107 OS update. As expected, customers (as well as the public) have kicked up a fuss, and rightly so. Not all is lost however. Our Daniel Rubino has published an insightful tutorial to force the 8107 update to your AT&T branded device, should you wish to do so. But to close up the highlights on a positive note, we take a look at proof that AT&T visual voicemail functionality exists on the Lumia 900.
We've interviewed CAVE, the developers behind Dodonpachi Maximum, for insightful detail into platform development. Producer Hiroyuki Kimura walks us through the unique Japanese Windows Phone title. Microsoft has spiced things up with April's Xbox Live Deal of the Week, the software giant is allowing consumers choose which title they'd like to see have its price slashed. As for this week's Xbox Live Deal of the Week, we've got Glow Artisan and Tentacles both receiving a cut in pricing.
Microsoft has announced they've got an exciting grand prize on the Xbox Live Rewards program. What's included? A limited edition Xbox 360 & Kinect Star Wars bundle, Xbox 360 Media Remote, 12-month Xbox LIVE Gold Membership, Kinect Sports: Season 2, Dance Central 2, Mass Effect 3, and 10,000 Microsoft Points. PES 2012 has escaped onto the Marketplace ahead of schedule and is now available for download.
Minecraft and Fable Heroes are set to be heading for the Xbox 360 with an upcoming "Arcade Next" promotion in May. As for Windows Phone, we've got iStunt 2 arriving next week, and Angry Birds is destined to arrive to the platform regardless to what reports are suggesting. We take a look at the "Not Dead Yet!" expansion for Zombies!!!, while Ghostscape gets updated with enhanced visuals and free ringtones.
Jeff Wilcox, Microsoft employee and developer of 4th & Mayor, has released some app usage statistics, as well as details surrounding the history (and future) of the app itself. Unfortunately, to counter what previous reports suggested, the next Windows Phone OS update "Tango" will not increase the multi-tasking app limit from 5 to 8. Remaining on unconfirmed rumours for a few more minutes, we've got one from MS_Nerd who states that all Windows Phones will be receiving the "Apollo" update. We're skeptical.
Microsoft Research has been taking a look at Android free (ad-supported) and paid apps power consumption and have concluded that the advertising services in free apps can use up to 70% with data connection, etc. Two cross-platform apps made it onto the Marketplace this week. We've got PingMe (messenger) and Wunderlist (task manager). Nokia has also been busy with software releases as the manufacturer has launched Nokia Transport (public transport) and Play To (DLNA app) for Lumia Windows Phone owners.
We've taken a look at two exciting new apps that are heading for the platform. First up is an official Audible app from Amazon, and the second is BBC Podcast Lounge for the BBC Radio shows fan base. Windows Phone Hacker has released the Lock Screen Widgets concept as an app in beta, which will surely please those from the homebrew community who have been following progress. Joining the list of incoming apps is an unofficial Grooveshark client, as well as an official announcement by NDrive.
Updates. We all love to see notifications for app updates. WeatherLive has been bumped to version 4, which brings themes and animated radar. As well as releasing a few apps to the OEM collection, Nokia has also updated Nokia Maps, Nokia Drive and Nokia Music with new features / improvements. Lastly, GPS Calculator is updated, which adds sharing and a new altimeter.
The Nokia Lumia 900 is ready to pre-order at Swiss retailer Digitech for CHF 699, while an unlocked white international version is available on eBay for £499. We're all still eagerly awaiting the launch of the Lumia 900 by AT&T, but for the meantime we have an unboxing video to keep the hype at a ridiculous level, as well as AT&T teasing with a "coming soon" page and aiming for an April 9th launch.
The AT&T Nokia Windows Phone did amusingly make it into Penthouse to target a more mature audience. Nokia are reportedly paying AT&T for their employees to exclusively use the Lumia 900. Closing up the 900 news, should you have been wandering whether or not the handset ships with "Tango" - it doesn't. According to an insider source at WPDang, the Lumia 800c will be available in China earlier than planned to take back marketshare for both Nokia and Windows Phone.
The Lumia 610 is on its way to the Netherlands and could possibly be heading for Ireland too. As confirmed in a recently published Lumia 900 FAQ, a tethering update will be rolled out in the future for both the Lumia 610 and 800. Up until now, ROMs for generation 2 handsets have been non-existent, but the Dark Forces Team plan to change that by working on ROMs for the HTC Radar and TITAN.
The Windows Phone team is offering a chance for fans to get their Windows Phone related photos published in their fan art album. The majority of pictures involve cakes for the time being. Baseball legend, John Kruk, has been recruited by Nokia for some AT&T Lumia 900 commercials. The Finnish manufacturer has been expanding from their "The Amazing Everyday" marketing campaign to "Beautifully Different" with a new TV advertisement for AT&T in the U.S. and for the UK.
We've covered Nokia's recent augmented reality Lumia promotion in Sydney, but now we've got a video capture of the Angry Birds interactive experience. Meanwhile in Denmark, Telia has teamed up with Nokia to promote the Lumia 800 with a "human keyboard". The Smoked by Windows Phone challenges have been a pretty big hit, and it looks like Microsoft is preparing to unleash clips onto the big screen. If that wasn't enough, we've got highlights of the challenges in Singapore, Brazil, as well as Microsoft upping the stakes in the states.
A recent IDC survey has shown in the results that developer interest in Windows Phone remains at a steady hold, which is positive news for end-consumers who depend on new apps being released. The AppHub has opened up to 23 more countries, making the total number of supported markets for developers stand at a boast-worthy 63. Telerik has shown off their new tile controls for their RadControls developer suite, which enables developers on the platform to build superb looking apps.
Highlights
Gaming
Software
Hardware
Media
Developers
Get the Windows Central Newsletter
All the latest news, reviews, and guides for Windows and Xbox diehards.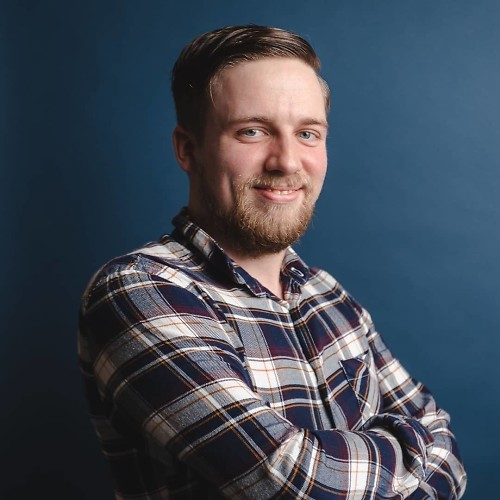 Rich Edmonds was formerly a Senior Editor of PC hardware at Windows Central, covering everything related to PC components and NAS. He's been involved in technology for more than a decade and knows a thing or two about the magic inside a PC chassis. You can follow him on Twitter at @RichEdmonds.