Alienware's flagship OLED curved gaming monitor has a near-perfect rating. It's 20% off, leaving no excuse not to get it. Here's why.
The Alienware 34 is one of the finest QD-OLED gaming monitors on the market
If you're a PC gamer and feel like you're not getting enough visual flair from your favorite PC games through regular computer monitors, OLED monitors are the way to go. Premium monitors like the Alienware 34 Curved QD-OLED Gaming Monitor, for example, are packed with all kinds of features to enhance the graphics of your PC games to their full potential. These include a widescreen aspect ratio, HDR support, high refresh rates, high display resolutions, and more.
Unfortunately, the price for monitors such as this one is extraordinarily high. The Alienware 34, for instance, costs over $1,000 MSRP at most storefronts. Thankfully, Best Buy and Dell are here to save your budget. They are currently hosting a massive Black Friday deal for the Alienware 34 Curved QD-OLED Gaming Monitor, reducing its MSRP by 20% off its original price tag.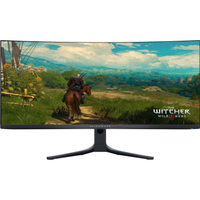 Alienware 34 Curved QD-OLED Gaming Monitor | from $999.99 now $799.99 at Dell
The Alienware 34 Curved QD-OLED Gaming Monitor is an excellent jack-of-all-trades monitor that can do practically everything a PC gamer needs. It features superb color accuracy and picture quality, it is capable of running games at extremely high-performance rates, and its visual design is attractive and practical.
The best deals are currently on Best Buy and Dell. At Dell, you can buy this monitor in multiple inch sizes and refresh rates. You can also outfit it with an AMD FreeSync Premium Pro or an NVIDIA G-SYNC Ultimate Adaptive Sync.
However, the deal is only available for the 34' version with 165Hz refresh rate, and AMD FreeSync Premium Pro.
More great Black Friday deals
Why should I buy the Alienware 34 Curved QD-OLED Gaming Monitor?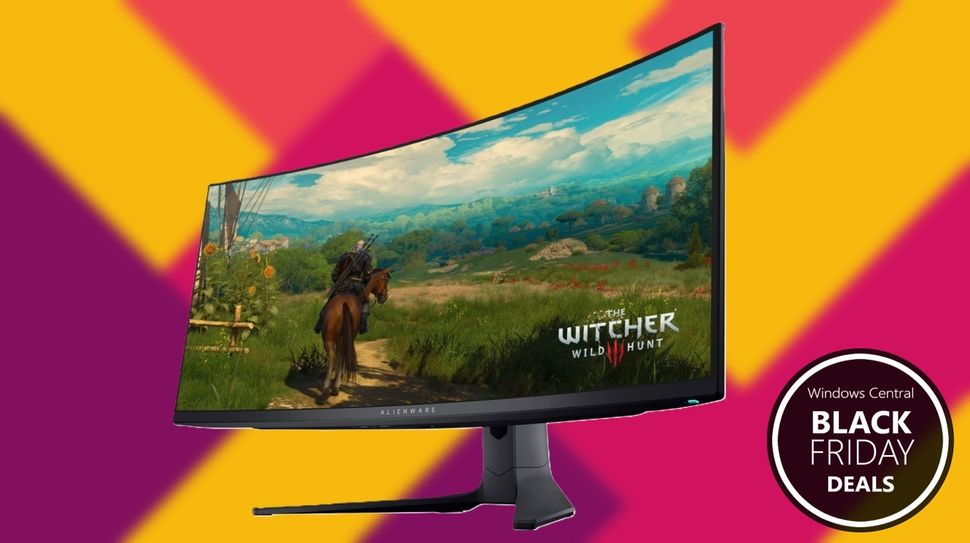 Black Friday 2023
• Handpicked: The best deals overall
• Xbox accessories under $100
• Best gaming laptop deals
• Best Xbox console deals
• Best gaming TV deals
• Best Xbox storage deals
• Best graphics card deals
• Best motherboard deals
• Best monitor deals
• Best deals on power banks
One of our expert reviewers, Zachary Boddy, reviewed the Alienware 34' Curved QD-OLED Gaming Monitor and was happy to report that it was one of the best gaming monitors he had the pleasure of using. This titanic, wide-screen OLED monitor is packed to the brim with myriad features to enhance the visual fidelity and performance of your favorite PC games.
It has a 34.18-inch, 21:9, WQHD OLED display with superb color accuracy to deliver vivid and highly detailed images. It also has a refresh rate of 165Hz and 0.1ms response time, so it can render PC games at high frame rates of 120 and over to ensure a smooth gameplay experience. On top of that, this monitor has a 3440x1440 WQHD resolution. These combined specs help to ensure that your PC games will be free of screen tearing and stutters while making the graphics look absolutely beautiful at max settings.
The Alienware 34' Curved QD-OLED Gaming Monitor is currently on sale at Best Buy and Dell, courtesy of the Black Friday deals. These discounts have reduced this monitor's staggering retail price from $999.99 to $799.99.
So, if you're a PC gamer with a huge budget, take advantage of this deal to buy yourself an Alienware 34' Curved QD-OLED Gaming Monitor. Not only will you acquire one of the best PC gaming accessories at a severely cheaper, but you will also have some money left over to buy some of the best PC games on the market that will benefit from its technical capabilities.
Get the Windows Central Newsletter
All the latest news, reviews, and guides for Windows and Xbox diehards.
Alexander Cope is a gaming veteran of 30-plus years, primarily covering PC and Xbox games here on Windows Central. Gaming since the 8-bit era, Alexander's expertise revolves around gaming guides and news, with a particular focus on Japanese titles from the likes of Elden Ring to Final Fantasy. Alexander is always on deck to help our readers conquer the industry's most difficult games — when he can pry himself away from Monster Hunter that is!