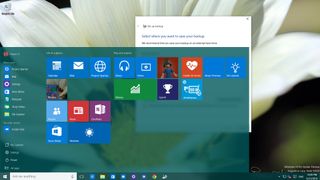 A lot can happen in a week. Seven days might not seem like much, but it can be an eternity in the tech news cycle.
Between Windows news, hardware and software developments and Microsoft's fast-paced movements throughout the technology landscape, it's never easy to keep your hand on the pulse of technology. Not to mention everything that's going on right here at Windows Central!
Every week we're going to compile the biggest stories into one post, so you never fall behind – In Case You Missed It (ICYMI).
Windows
This week, Microsoft shone some light on the different upgrade paths to Windows 10 via their Australian Windows partners site. Here's the quick and dirty:
Microsoft will offer a free upgrade to Windows 10 for qualified Windows 7, Windows 8 and Windows Phone 8.1 devices in the first year. After the first year, upgrades will be paid via boxed product and VL Upgrades.
Windows 8/8.1 and Windows 7 Home Basic and Home Premium devices upgrade to Windows 10 Home
Windows 8/8.1 Pro and Windows 7 Professional and Ultimate devices upgrade to Windows 10 Pro
If upgraded within the first 12 months following launch, the device will receive ongoing Windows 10 updates for free for the life of that device
Excludes Windows Enterprise and RT devices
The free Windows 10 upgrade is delivered through Windows Update; domain-joined machines can manually get the update via Windows Update. The upgrade cannot be deployed through WSUS.
Microsoft also rolled out Windows 10 build 10122 to Insiders in the Fast update ring a few days ago. The new build brings improvements to the Start menu, Continuum, Edge and more.
Many Surface Pro 3 owners ran into issues installing the update, due to a driver issue, but Microsoft was fairly quick in providing a solution.
Windows Central went hands on with build 10122 and gave you a video tour and gave you a breakdown of the many changes that came to the Microsoft Edge browser.
We also put together a list of fixes and known issues Still looking for more info on build 10122? Here's everything you need to know.
Other notable items:
Your 3D printer model might get pre-loaded with Windows 10
Windows 10 preview build 10125 shown in video with UI additions and icon changes
Microsoft
There were several rumors this week regarding Microsoft trying to acquire other companies. A report from Bloomberg says that Redmond put in a bid for a minority stake in Nokia's HERE maps division. Microsoft is just one of many companies rumored to be making offers. Uber, Apple, Facebook, and a group of German auto makers are all rumored to be interested. We'll see the final list in a couple of weeks when final bids are due.
Microsoft also reportedly tried and failed to acquire Salesforce.com, a company that they partnered with in May of 2014. Acccording to CNBC, Microsoft was prepared to offer a whopping $55 billion, which fell short of the $70 billion that Salesforce founder and CEO Marc Benioff was looking for.
Another company that Microsoft is reportedly eyeing is 6Wunderkinder, developer of the task management app Wunderlist. The potential deal could be an effort for Microsoft to expand their user base across different platforms.
And with the goal in mind, Microsoft is developing a new Outlook companion app called 'Flow' for the iPhone (and likely Windows 10 and Android) that will be a hybrid email-chat program. Some pictures of the app surfaced this week, as well as indications that other similar cross-platform productivity apps are in pipeline.
OneClip is one such app that appeared on the scene unannounced this week. This universal sharing app lets you copy and paste text, photos, documents and more between devices on different operating systems.
Our early impressions of OneClip were positive, even on other platforms, but sadly, Microsoft killed the leaked OneClip beta app on the backend for the time being. We're just going to have to wait until they officially release it on their own terms.
Other notable items:
Miscellaneous
Three companies that can never seem to agree on anything actually came together for a common cause. Microsoft, Apple, and Google joined security experts and other companies to ask President Obama to throw support behind smartphone encryption
The group sent a joint letter to the president, which in part says:
In hardware news, it looks like Lenovo is beginning to pull away from other vendors in the PC segment. The tech giant reported both increased revenue and market share, with China and North America making up the bulk of their customer base.
But other manufacturers continue to put out impressive devices as well. ASUS introduced a pair of new Zenbooks with Windows 8.1.
We took a look at the both the ASUS ZenBook UX305 Crystal White Limited Edition and the powerhouse Asus ZenBook Pro UX501 laptop with a 4K display.
Our very own Richard Devine compared the ASUS Zenbook Pro UX501 with Dell's phenomenal XPS 15 laptop and his findings may surprise you.
Other notable items:
The iBall Slide i701 Windows 8.1 tablet launches in India for just Rs. 4,999
Share your thoughts on this past week of news! And we'll be back again next week to do it all over again.
Windows Central Newsletter
Get the best of Windows Central in your inbox, every day!
Guess that answers my question on why I couldnt see the download in march but instead got one that has nothing to do with consumer upgrade path. Now if only I knew if wsus3 will have support for w10 clients or if the next version of wsus will require a new host os

There's a new titles animation on 10112, its like titles swipe up...

I still couldn't update the outlook mail app on my mobile...anyone??

Is anyone else having serious issues with build 10074 on SP3?

Yep yep... Still can't upgrade on SP3. Tried all kinds of fixes... :-(

windows 10 looks good,and promising..eagerly waiting...great work guys @windows central.

Any idea if able to improve bottom settings and hamburger setting on mobile when applying to large screen phone?

Here a little advice, develop the phones and UI adapt to U.S. and China market, MS may looks for 70% to these countries end users needed especially the keyboards settings, it will very helpful because I believe keyboards are the daily use and important to us, also some others stuff.

And you need to work on your grammar, it is rather difficult to figure out what you are trying to convey.

My Cortana on W10 10122 doesnt recognize my name. It tells 'hi,. Does anyone feel it too?