ICYMI: September 13, 2014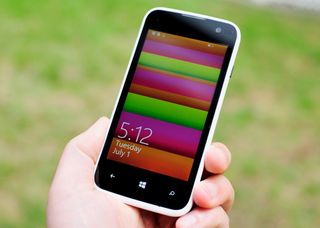 A lot can happen in a week. New apps join the Windows Phone Store or Windows Store. Your favorite apps can get a big update with a new look or new features. Device rumors come and go. Seven days might not seem like much, but it can be an eternity in the tech news cycle. Every week we're going to compile the biggest stories into one post, so you never fall behind – In Case You Missed It.
Windows Phone
Microsoft + Windows
Apps
Games
Xbox
Misc.
ICYMI Mailing list
Subscribe to my newsletter to get the above content and more delivered to your inbox. I'll share the above content with you, plus share a few extra links to cool stories and products from around the web. You can even submit links to your blog post or apps that you'd like to be shared with the community. Just send me a tweet (@samsabri) with the URL to your story or app and include the hashtag #ICYMI.
Share your thoughts on this past week of Windows Phone, Windows, Xbox and Microsoft news!
Windows Central Newsletter
Get the best of Windows Central in in your inbox, every day!
This was a great week, anyone got the BLU Win JR am thinking of getting it Posted via the Windows Phone Central App

Does anyone know and can suggest: a nice infinite runner, a nice match three game, nice app for listening to songs before downloading? Also someone I can follow on app social that had nice collections of games, especially best, new and for 8.1?

Have you tried Major Mayhem, Zombie Tsunami, Benji Bananas, or Pako? How about Hues? Asphalt 8? Tentacles? For your music, have you tried MUSIC+? and don't forget to try SongArc, the best music game ever!

Wow MUSIC+ WTF how didn't I know about this app. Saved my music life haha. Thx bud. Hey... Know any android apps as simple as this one? (music, gf has a GS5). Appreciated!!

I don't know any app on Android that's similar to MUSIC+. Try to visit mp3skull.com...you could listen music from their huge library (?) or download it straight from the browser (you could also do it on WP).

MP3Skull app on Droid sucks. Not so user friendly. How is it WP gets a better app than Droid haha. . I mean im not UPSET about it ;) anyone else have an IDEa?

Guys I'm having a serious problem. When I try to enter a thread on the forum from the wpcentral app, I get a message: "the response from tapatalk API was not valid, please re-try your action", and it doesn't load any of the comments no matter how many times I refresh, closer and reopen the app! I can view them normally on the browser but it's slow there. How can I view them on the app, how can it be fixed?

I'm experiencing the same issue.

Me too. Can't enter any thread from the forums. Tapatalk error occurs.

Yes.. It's a known issue... They'll be working on that shortly...

I hotter they short this out quickly. It's so impractical slow and time wasting to turn to bruiser for every thread adv and try to do everything from there

That HTC M8 for Windows looks awesome. I would like the mini version, about 4.3" display.

I would think twice to buy HTC M8 after what happened with their previous phones regarding updates and support.

Well, I have their both phones 8x and 8s and I still like them, 8x will get further support but how long it will last we'll see. On the other side, 8s is doomed. Hope they will support M8 for a longer period.

Not sure what you mean by what happened last time. I had the 8x before I bought the M8. I always got updates. The last 8.1 update did have an issue but that will be released in October. I also have never had an issue with support....

Guys ask Cortana 'who is anna'.... Be surprised by the answer...
Discuss here: http://forums.wpcentral.com/cortana/310786-whoisanna-teaser-related-cort...

Thank You for the great week guys. Looking forward to the next.

Still I need hayday game on windows phone can you give me

2 months since bitlocker issue has became known for DP WP8 users, and JB's team still has not fixed it, or if they fixed, they still dont allow deployment for 99% of DP users. Will we get it by December 31st this year, or not?

The 1020 and another device on at&t got to update from the DP, with more on the way according to the article posted on this site. Give it time or take the long route I guess.

There were only 2 device models @ only ATT network, so it covers like 1% of all the affected area. Still, dead silent since a month, whether the bug has been completely resolved now, or not! If yes, WTF is JB&co waiting for, RELEASE the craken...cyan! If not, well, its smells amateurish, but regardless, the community EXPECTS the JB&co should SPEAK, and INFORM US about their PLANS how to solve this pathetic lame amateur situation EFFICIENTLY !

Have you complained via official m support avenues?

Just because there is an official support avenue (is there any for this DP beta program? I dont think so...) it does not mean there is any chance to apply pressure on MS. Displeased (is that the proper word?) tones spreading the plain facts make more use, than any official (illusion-like) support paths.

http://www.my-go.co/en/project/4-7-inch-gofone-windows-phone-8-1-smartph... Posted via Windows Phone Central App

I know this is not the place but I was unable to upload a new post.. I was wondering if having more apps can make me lose my battery life faster.. I have around 100 apps including asphalt 8 n other big games.. N my battery life sucks now...
Windows Central Newsletter
Thank you for signing up to Windows Central. You will receive a verification email shortly.
There was a problem. Please refresh the page and try again.