What we expect from Microsoft's Windows 10 event on October 26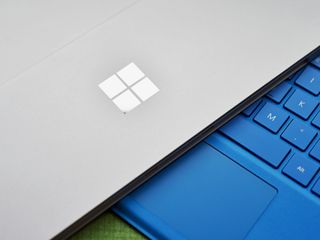 (Image credit: Daniel Rubino / Windows Central)
Next week on October 26 Microsoft is holding what now seems to be its yearly Windows 10 press event. Unlike last year's momentous shindig, we expect the 2016 event is going to be toned down substantially with fewer announcements and a lot less hardware.
So, what do we expect to be announced? What rumors can we shoot down? Zac Bowden and I round up the sure bets for next week to keep everyone's expectations in check.
Don't forget to check our Microsoft Event FAQ and bookmark our Event Live Blog and Fan Chat!
What we expect
Here are the top things we have high confidence in Microsoft announcing next week. While we may miss on some details, expect these categories to be addressed.
Windows 10 2017 Features
Microsoft has been testing its next major update — codenamed "Redstone 2" — for Windows 10 for a few months now, issuing Insiders a number of preview builds that so far, include only small tweaks and enhancements. Microsoft should hopefully be ready to detail some of the major new features planned for Windows 10 in 2017, similarly to the Windows 10 event held in January back in 2015.
Some of those features may or may not include an Office Hub, which we exclusively revealed a few weeks ago, HomeHub, HoloShell, UWP File Explorer and much more.
We may also find out when exactly Redstone 2 will arrive for the public, as recent Insider builds have started referencing a Version 1703. Windows Central can confirm that Microsoft is aiming for a March 2017 launch for its next major Windows 10 update, and next week's event would be a very good time to announce that.
Microsoft has a second major update for 2017 planned for Windows 10, codenamed Redstone 3, targeted for launch later in the summer. We doubt Microsoft will announce or showcase any planned features for this update, but you never know.
Surface All-in-One
Although there is not much this year regarding new hardware, a Surface All-in-One desktop (AIO) keeps popping up on our radar. Back in June, Digitimes initially reported the rumor, but through our sources we were able to corroborate the information.
Update: As of Monday, October 24 some new information suggests the device could be called Suface Studio, which seems apropos
According to ZDNet's Mary Jo Foley, the device goes by the codename "Cardinal" and that it "could be positioned as a product that can turn your desk into 'a studio.' "
Our sources point to a home/living room focus as well, which could tie into reports of Microsoft Home Hub (more on that below).
Details are still very scarce, but the device could likely have a detachable display, inking support, and be modular in nature with add-on components. We heard 4K resolution batted around along with various screen sizes with 27 inches being the most likely (21- and 24-inch versions were also reportedly tested).
The Verge's Tom Warren hinted that the unique PC could also have a GTX-1080 video card, which would be massive for gaming. Indeed, we have heard Microsoft is recruiting "media influencers" in the gaming industry to attend next week's event suggesting a gaming tie-in.
In fact, a high-end video card will also make this VR- and AR-ready. Combined with Windows Holographic being put into Windows 10 plus some Project C games to the Windows Store and perhaps the Surface AIO will be a lot more than what we thought. Just imagine a Surface powering a 3D holographic experience...
Earlier this year Microsoft and Wacom entered into an agreement to share technology and make 'dual protocol pens.' Those new pens are supposed to launch 'later this year' so now seems like a good time to bring those to market.
Update: References for a 'Surface Dial' may be related to a handheld device for graphic artists similar to Wacom's Express Remote.
Finally, officially co-branded Surface Keyboards and a Surface Mouse will likely be shown with the PC. After all, you need something to type on. One keyboard is small and minimalist while the other is ergonomic. However, these are merely re-branded Designer Keyboard, Designer Mouse, and Sculpt Keyboard designs updated with some new tech and gray color scheme.
Like all Surface products we have a feeling that whatever this device is it will be something unique, a little mind-blowing, and likely very expensive.
HomeHub – Amazon Echo competitor?
We're also hearing that Microsoft has some "smart connected" device, possibly similar to the Amazon Echo lined up for an unveiling at its October 26th event. Details are still pretty scarce, but according to our sources this device is related to a Windows 10 feature called "HomeHub."
Microsoft's potential Amazon Echo competitor is just that, but would be powered by Cortana instead of Amazon's Alexa. It's essentially a smart voice-activated speaker for the home. Ask it questions, set reminders, and give it commands for household appliances. Microsoft is positioning Cortana in the center of your life, and having her available in a dedicated device would make perfect sense.
Other touted features is the ability to store files directly on the device, such as music, video, and documents, allowing them to be streamed to any other devices in the house. Similar to how a personal cloud server would work, like those WD My Cloud hard drives.
Many have been waiting for Microsoft to enter the "smart assistant" market with a dedicated appliance; perhaps Microsoft will be willing to play a bigger part in the likes of the smart home market now, too. They're going up against some steep competition from Amazon, who has been refining and expanding the Echo's abilities with connections to hundreds of web services and smart home devices over the past two years. Plus Google's getting into smart home speaker game and Apple's rumored to be making their own Siri-powered home hub (for whatever that's worth).
Maybe
What about products and features we have heard about but are not entirely confident will be announced? These could happen next week, but we wouldn't be surprised if they didn't either.
Surface Refresh – Bring on Kaby Lake?
We do not expect a Surface Pro 5 or Surface Book 2 this year. While we have heard of a Surface Book 2 hinge redesign, we do not expect to know more about that device until Spring 2017.
Nonetheless, we have heard some reports of a Kaby Lake refresh for the Surface line.
Kaby Lake is the codename for Intel's 7th generation Core i3, i5, and i7 processors, which bring reduced heat, a double-digit bump in integer performance, improved Speed Shift technology, and native hardware support for 4K HEVC encoding/decoding at 10-bit depths and VP9 decoding. It has the same but improved 14nm process as its Skylake predecessor and precedes next year's 10nm shift to Cannonlake.
So if there are no new Surface redesigns what about Microsoft updating the processors? There is a possibility of this happening as Dell recently "refreshed" the XPS 13 with Kaby Lake and a few modest changes.
Microsoft would not make a big deal about this as it is routine in the industry, just not something that Microsoft has done before with the Surface line. Since there would be no other significant changes, "Surface Pro 4" and "Surface Book" would remain as their names.
Then again, if a Surface Pro 5 and Surface Book 2 are destined for a spring launch, Microsoft may want to keep its product line lean and give even more incentive for users to upgrade then by not updating the current models. A tough call.
For now, we'll have to put this under Maybe as we won't be surprised either way.
Project Centennial push for older Win32 games and apps
Although we know this is happening, we're not exactly sure if this will be a big talking point at the October 26th event. Microsoft is working with developers on bringing many Win32 games to the Windows Store with its Project Centennial app-bridge, and if the Surface AiO is powerful enough to play games, will be a good demonstration of what developers can achieve with the Windows Store.
Apps like the new Microsoft Paint with Inking and 3D support and Adobe XD design app are likely candidates to be announced as available too.
We may also finally see some big name Win32 programs show up in the Windows Store from the likes of Adobe and Slack. As of right now, there are few Centennial apps in the Store, most of which aren't exactly huge names.
Alcatel Idol 4 Pro
For months we have heard about the Alcatel Idol 4 Pro, a prosumer level Windows 10 Mobile device that could even feature a VR add-on. Not only have photos emerged of the phone, and it passing Wi-Fi certification, but recent packaging and its VR companion too.
The T-Mobile Alcatel Idol 4 Pro reportedly features a Qualcomm Snapdragon 820 processor, 4GB of RAM and 64GB of onboard storage with a 5.5-inch display and a 1920x1080 resolution
So where is it?
Update: More info about T-Mobile (US) and the Alcatel IDOL 4S were leaked to us on Friday revealing new information and hinting at an imminent launch
If there were ever a time to give a little lifeblood back to the consumer side of Windows 10 Mobile announcing that phone next Wednesday would help a smidge. Otherwise, we have no idea what they are waiting for.
Skype Teams
Microsoft may also be planning to unveil its new team collaboration service "Skype Teams," a competitor to the hugely popular Slack. Skype Teams will be an online service with the option of a downloadable client.
It's likely that Skype Teams will also at some point find itself being integrated with Windows 10, although we're not entirely sure if that will be announced on October 26. We believe that's a feature planned later down the line but never say never. For what it's worth, there is an Office event scheduled for a week later that might be a much better fit for such a work-focused product like Skype Teams.
No way
Time to throw the wet tile on any hot rumors. Here is what we do not expect at this event. Sorry!
Surface Phone - There is no way Microsoft is going to announce any new hardware in Mobile. As much as we'd love to hear something, anything, about their plans, there is just little to no chance here. Even for next spring, it is not looking too good. Maybe go and get that HP Elite x3 in the meantime?
Band 3 - Oh sure, we now know a Band 3 was in the works complete with waterproofing and an EKG. Too bad all our intelligence tells us it was recently canceled. As much as I would love to be wrong about this, don't get your hopes up by expecting a replacement to your Band 2 this year…or likely ever.
Project Scorpio - Microsoft's next-gen Xbox was teased earlier this year at E3 for a Holiday 2017 launch. While we have heard of "influencers" from the gaming industry being present on Wednesday's event, it may be tied to Windows 10 announcements and even the Surface All in One. Microsoft keeps its Xbox stuff siloed to E3, and we expect the same here.
To recap: expect a smaller event compared to last year's Surface bonanza. However, what does come out should still be big for Microsoft and Windows fans. What's exciting is how much we don't know! Assuming this pattern holds, when we tune in next week there is a good chance we will all be legitimately surprised, and that's always fun.
We'll be on the ground in New York City to cover the event live, so stay tuned for our live blog, analysis, and hands-on! You can also watch the live stream of the announcements as well.
Updated: Added additional information to HomeHub.
Get the Windows Central Newsletter
All the latest news, reviews, and guides for Windows and Xbox diehards.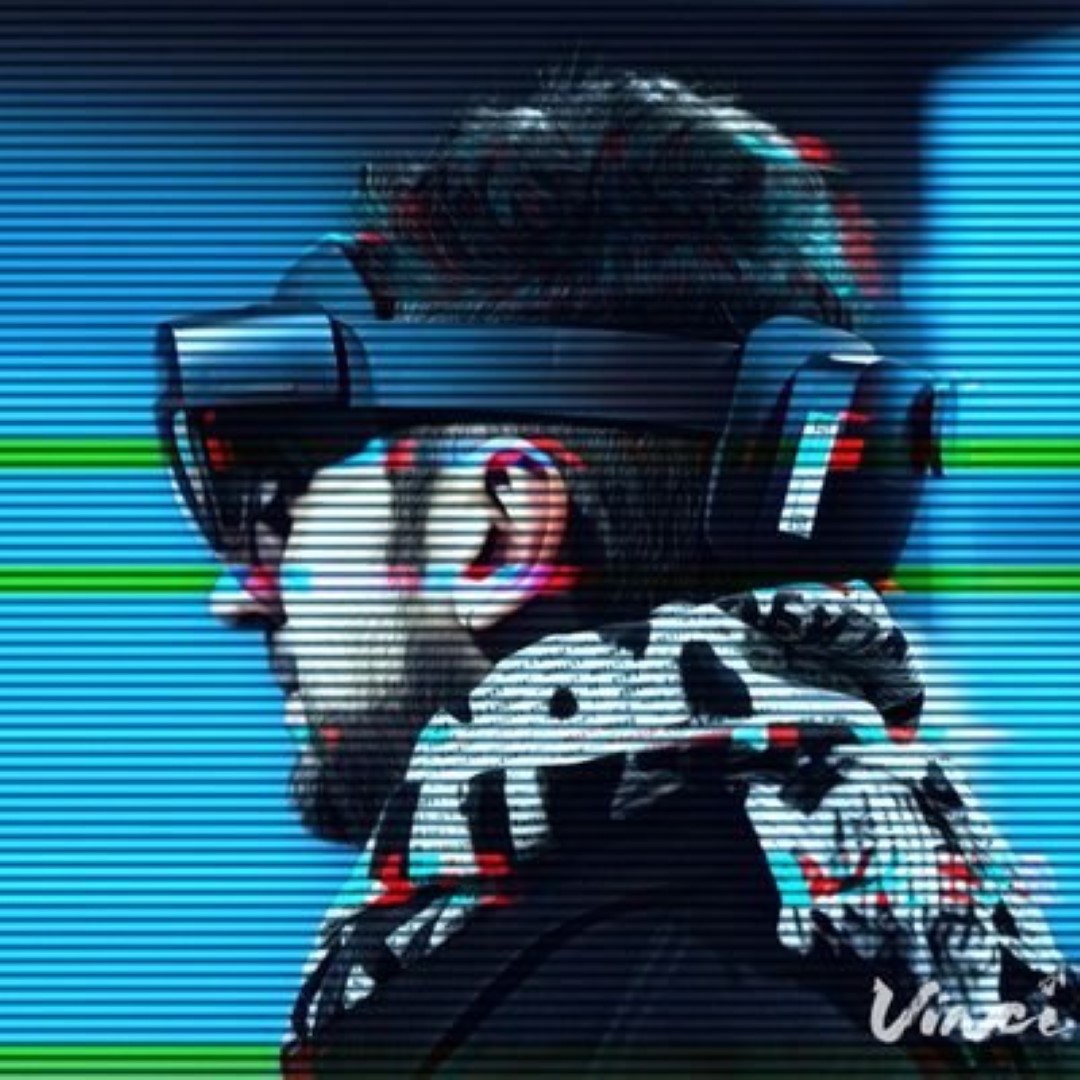 Daniel Rubino is the Editor-in-chief of Windows Central. He is also the head reviewer, podcast co-host, and analyst. He has been covering Microsoft since 2007, when this site was called WMExperts (and later Windows Phone Central). His interests include Windows, laptops, next-gen computing, and watches. He has been reviewing laptops since 2015 and is particularly fond of 2-in-1 convertibles, ARM processors, new form factors, and thin-and-light PCs. Before all this tech stuff, he worked on a Ph.D. in linguistics, watched people sleep (for medical purposes!), and ran the projectors at movie theaters because it was fun.