Windows Phone Summary of the Week: October 03 - 09, 2011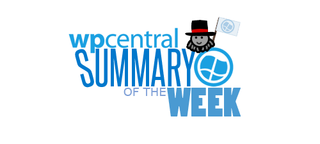 Welcome to the summary of the week, folks! Apologies for the late coming, unfortunately the British rail network let me down over the weekend and I was left stranded in Chatham, Kent, without phone and laptop chargers. Spending a good 24 hours with little Internet access was no fun, but I digress. Kicking off this summary we have episode 126 of the wpcentral Podcast and our Dave is back with what you could be missing out on over at our Windows Phone forum. Head on past the break for the full run down.
There has been a lot of coverage for the Zune HD, which is believed to be dying an ever so painful death with Microsoft mistakenly publishing pages. We'll keep our eyes open and ears honed for any more detail with regards to the music player. As for Windows Phone, NetMarketshare shows the platform growing steadily, confirming what we've always said from the off. For comparison purposes, we take a look at the recently announced iPhone 4S, while putting it up against Windows Phone and seeing what's what.
Digitec, an online retailer in Switzerland, is seen to be heavily favouring Windows Phone, especially in their latest mobile prospect. Unfortunately for our student developers, it seems there may be some trouble ahead when you complete studies and move on up to a full developer account. Having to republish apps on a new account just to name one. while we remain on a quick low note for this summary, this week we saw the loss of one of the most famous names/faces in today's technology - Steve Jobs.
Microsoft has increased advertising efforts with a handful of new commercials, including some Bing added into the mix. We take a look at the NES ROMs being sold on the Marketplace and the reasons as to why they haven't yet been pulled. Microosft's acquisition of Skype has recently been approved by the European Commision.
We've been busy looking into some reports of problems with Exchange 2003 and Windows Phone this week, while Andy Lees takes the stage and talks dual-core and 4G LTE. Samsung and HTC have both agreed to up their advertising budget and push the platform forward. While we still await Nokia's debut handset, they've decided to give some away to developers in London.
Moving onto our brief gaming coverage this week, a new build of the Xbox 360 fall 2011 dashboard update has been revealed. All things are possible and this is currently being proven to be correct with a Silverlight MMORPG in development that sports a Windows Phone client. Some bad news for those who eagerly awaited for a new Xbox Live title, since we had yet another week with nothing, but good news being that Sonic 4 is this week's Xbox Live Deal of the Week! Lastly, an Xbox 360 companion app for Windows Phone is on the way, which allows the user to control the console via the handset.
Enterprise users can rejoice should they use Yammer as the Windows Phone app is now available. Facebook integration is experiencing some issues with displaying status updates from friends, photo albums and more due to the social network not considering the platform integration as an official app. WhatsApp description on the Marketplace was quietly updated to include subscription information, $1.99 per year (first year free) to use the service - not too shabby. Lets hope features come first!
DeepShining, a custom HD7 Mango ROM, features some pretty neat additions including some themes and wallpapers with some tweaks and whatnot. Samsung has updated the AllShare app a few times to patch a hole and some users are reporting that the 'quick exit' work around we covered a while back no longer works. We've since confirmed that the work around still works, but the manufacturer has updated the app yet again. More on this soon. Speaking of Samsung, Microsoft has refreshed the "Where's my Phone Update?" page to reflect the Omnia 7 going through testing for Mango. All in all, a total of 20% of users were updated to Mango within ten days, which leaves Android crippled.
India are having a good month with the Samsung Omnia W launching. Unfortunately Dell will not be bringing any new handsets to the table in the near future. Apollo may bring something new, who knows? As for Nokia, Elop has again confirmed that the first Nokia Windows Phone will launch this year. We'll bring you more at Nokia World. Apparently, Orange may be the first to stock a Nokia handset running Microsoft's OS with the Nokia Sun, sporting a 1.4 Ghz CPU and set to arrive in November. The LG LS831 has passed FCC and looks to be a CDMA device.
The HTC Titan proved to be such an awesome handset, that the manufacturer has sent it over to Android too. Two awesome concepts for the HTC Prime and Ignite spark hope for those who still wish to see something new from HTC. The HD7 and Titan are compared for camera quality, it's an obvious outcome. Last of the hardware - there has been a lot of news surrounding the HTC Titan and Radar:
Microsoft has returned with a second Big Box of Awesome, which features some superb prizes! Our Daniel Rubino looks at pinning the Windows Phone web Marketplace to the task-bar in Windows, which then features a handy jump list with useful links. Should you enjoy customising ringtones then head on over to our forum for a continuously-expanded library of created ringtones including Homer Simpson, Metallica and more. Let us end this week's fun section with some giggling at O2, since they believe the Mozart runs Android.
For developers we have SharePoint Hub being released with workshops that opened throughout the weekend in Australia. Core77 is hostring a competition that allows young developers who aren't established to get some exposure. Finally, MetroGridHelper is a useful tool for developers and designers to perfect applications and designs, ensuring text and content is aligned.
Highlights
Zune Media Player goes out with a whimper [Update: False]
Microsoft discontinues the Zune HD, part two
Ballmer's bonus suffers because of slow WP7 sales
Student Windows Phone developers unable to migrate to full account?
Steve Jobs: 1955 - 2011
DigiTimes: WP7 and Android to capitalise on iPhone 4S
NES titles still being sold in the Marketplace with new ones added [Updated]
Andy Lees talks dual-core CPUs and 4G LTE
Samsung and HTC commit more money to marketing Windows Phone
Gaming
New build of Xbox 360 Fall 2011 Dashboard Update revealed
Silverlight built MMORPG on Windows Phone?
Don't get your hopes up for a new Xbox Live game this week
Sonic 4 is the Xbox Live Deal of the Week
Software
Official Yammer app for Windows Phone now available
Official WordPress app for Windows Phone hits v1.3 for Mango but disappears from Marketplace?
Pandora Radio proof-of-concept app for Windows Phone 7 --> --> -->
Hardware
HTC Ultimate Windows Phone looks to be the Titan in disguise
Dell Wrigley Windows Phone still exists? India website lists it as launching soon.
No new Dell Windows Phone 7.5 devices as they take a hiatus
HTC Ignite and Prime coming this month? [Rumor]
HTC Titan & Radar:
Fun
Microsoft's Big Box of Awesome 2
Tip: Pin the Web Marketplace to your Task-bar and get a free jump list
Ringtone collection building in the Forums
Developers
Microsoft releases SharePoint Hub for developers
Core77 hosts "Fast Track to the Mobile App Contest" for aspiring designers
Get the Windows Central Newsletter
All the latest news, reviews, and guides for Windows and Xbox diehards.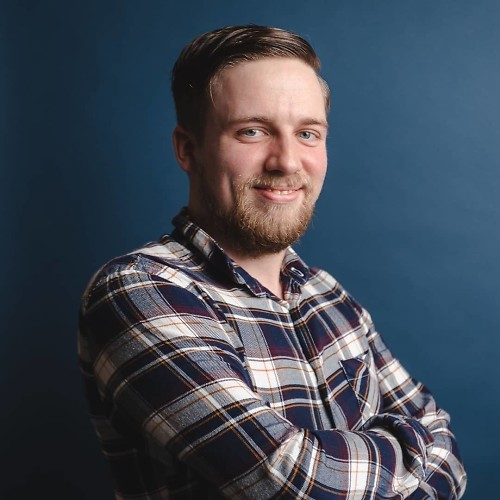 Rich Edmonds was formerly a Senior Editor of PC hardware at Windows Central, covering everything related to PC components and NAS. He's been involved in technology for more than a decade and knows a thing or two about the magic inside a PC chassis. You can follow him on Twitter at @RichEdmonds.