Windows Phone Weekly Digest: June 28, 2015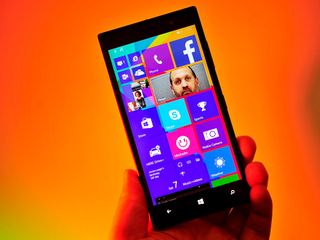 There's a lot going on in the world of Windows Phone. So much, in fact, that it is sometimes tough to catch every important story. Device rumors come and go. New apps join the Windows Phone Store, and your favorite app can get a big update with a new look or new features.
Therefore, every week we will compile a list of the Windows Phone news that you just shouldn't miss. Welcome to the "Windows Phone Weekly Digest."
Windows Phone
Fast Ring members got a treat this week with the release of Windows 10 Mobile Preview build 10149.
The new build brings with it a plethora of changes. The new features, including native printing, Microsoft Edge branding, a flashlight option in the quick action menu, automatic camera uploads to OneDrive, an updated camera app, and private notifications for the Lock Screen.
As always, we put together a list of what's broken in Windows 10 Mobile build 10149. We also gave you an in-depth look at the new build in our hands-on video.
There are a few things that you should know before upgrading to build 10149. Firstly, despite earlier problems upgrading from build 10080 to other builds, Insiders on 10080 can now directly update to 10149.
Secondly, be patient when upgrading to 10149. The post-upgrade migration status screen is still missing, so it may appear that your phone is frozen, even though it isn't.
And lastly, some Insiders have experienced a blue screen of death installing Windows 10 Mobile. If you are one of them, here's how to fix it.
An update also went out some low-end Lumias this week. This patch fixes various issues with Wi-Fi, cellular and camera](/some-low-end-lumias-receiving-update-fix-wi-fi-cellular-and-camera-issues).
In phone news, Verizon's Lumia 735 is on sale for next to nothing, at $29.99, with a two-year contract.
MetroPCS began selling their Lumia 640 for $39 after rebate. And AT&T has the Lumia 640 XL for $249.99 without a contract.
If you are thinking of picking up a Lumia 640 or Lumia 640 XL, we have all the information you need to make your decision easier.
Other notable items:
New Lumia 640 and 640 XL TV ad gets a party started with Office 365
Canalys reports Windows Phone's sales went up 32% in the UK during Q1 2015
The French Cortana beta will launch alongside Windows 10 Mobile by the end of 2015
Former Xbox head thinks Microsoft should have released an 'Xphone'
Artists now appear in circles for Music on Windows 10 Mobile
Apps
One of the world's most popular messengers, WhatsApp, finally nabbed voice calling (VOIP) in Tuesday's momentous update. The chat app now lets you call your friends and family over cellular or Wi-Fi data. The addition of this feature brings Windows Phone up to functional parity with iOS and Android, well, mostly.
Polling app Straw got bumped to version 2.0, which comes complete with a redesign, a new private polling feature, and more. Straw also received a minor update later in the week that fixed a bug with Windows Account authorization and voting, amongst other things.
Runtastic saw the addition of seven new story runs and Korean language support in its latest update.
Indian website CarDekho launched their official Windows Phone app to help users find the latest info and best prices on automobiles.
Bizview, a solid new Google Analytics client made its way to the Windows Phone Store](/bizview-new-google-analytics-client-windows-phone-youll-want-download). There's a Windows 8.1 version, too!
Nexgen Reader not only added WhatsApp sharing support, but also went on sale for 99 cents.
And Swarm went back to its Foursquare roots, rolling out Mayorships again.
Other notable items:
Fhotoroom app gets another update with new edit mask and brush tools
Telegram Messenger Beta picks up tabs for custom stickers, privacy enhancements
Games
On the games front, Disney added to their Windows and Windows Phone games library with Dodo Pop, a new puzzle game.
The infectious hit game Plague Inc. caught a new virus, the Neurax Worm in their latest update for Windows Phone and Windows 8.1.
Windows Central wrapped up our Hidden Gems by helping you unwind with QuizUp and Threes!.
And Russian social network VKontakte (VK) announced that its gaming platform will be coming to Windows Phone this summer. The VK gaming platform, which is currently in beta testing for iOS and Android, will let players connect with friends, challenge them to matches, and compare rankings.
Other notable items:
Be sure to weigh in on this week's news in the comments section. See you next week!
What phones are supported in the new build?

Every Lumias with WP8+ and HTC M8 ... But it's really eating my Battery even after a Hard reset + No restoring.. Next slow ring build gonna be much better..

not mine i guess! my insiders app crashes everytime i check for builds :'(

There is nothing that can't be solved by a hard reset... Go for it ;)

May be All...lumia Windows8!!

The article missed WhatsApp enabling calling for everyone with an updated app I guess its one of the best things that happened the past week

Quality of the call is also really good.. So yeah it's an important update..

When will windows phone gets official windows 10 update??

Hope they will complete it fast and we can use it on our phones till the end of year...

How can I get that wallpaper?

He guys! Can I install the preview builds on my Lumia 1020 if my mobile is in contract with mobile operator ?

Of course. But don't go asking them for help if anything goes horribly wrong, because they'll probably not want anything to do with it.

Better don't go for it right now.. Wait for the next slow ring build.. Everything is working smoothly even in my 512MB device.. But the battery usage is horrible..

Alright! I shall wait! My contract ends by August! Damn! Will have to wait !

When win 10 official will come to egypt

Same time as rest of the world.

I guess all these these apps will work to perfection. Not the other way round.

Too little too late for a long time now. Been on wp 2+ yrs and there is nothing to keep me on the ecosystem... Tried recently android and ok there is the massive app gap but also the myth of "fast" and "light" wp... On identical spec phones (Lumia 730, desire 620) everything is faster and more fluid on android. Restart, app resume, app launch, notifications etc etc etc. App quality is far better and even ms apps are much better! And the choice of devices is amazing! Maybe in 2-3 years ms will have a good enough ecosystem... But that's what we were saying 2 yrs ago!

Microsoft has a long and successful history of maximizing the available technology for their own users that for a short time is 'exclusive', and since the big Windows 10 push is clearly an indication that now is the time for Microsoft patrons to feed aforementioned monster, we can expect to see these little snapdragon WinX phones to become very useful tools for a lot of people. It was key for Android and iOS users particularily, to have funded development to this point. I bought my first smart phone a few days ago by the way. Window Phone finally gave me a reason to stop using hand-me-down iPhones, of which there is a ship tonne of!

Does anyone believe Microsoft will introduce the forthcoming Cityman & Talkman Windows 10 Mobile devices on the July 29th official launch press conference for Windows 10? I just hope Microsoft will introduce the devices, with retail availability later in Q4 around November or early December?

How i do a hard reset to my Lumia 640XL ?

its in the settings somewhere, i think

Pls make an app lock facility for windows apps......

Is the 640 xl coming to go phone
Windows Central Newsletter
Get the best of Windows Central in in your inbox, every day!
Thank you for signing up to Windows Central. You will receive a verification email shortly.
There was a problem. Please refresh the page and try again.