Xbox Deal of the Week takes a break, Xbox AlphaJax still missing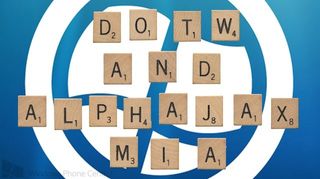 Last week's Xbox Windows Phone Black Friday sale was the largest sale the platform has ever seen, with no less than six Xbox titles discounted. And in fact, the Windows Phone Store hasn't updated yet, so you can still get those games on sale as of this writing. I have to bear some bad news though… Microsoft has revealed to us that the popular Xbox Deal of the Week program will be taking a break for the remainder of the year. Presumably it will restart sometime around January 2nd.
This news comes as something of a blow to the Deal of the Week program, which already endured a hiatus from August 8-29th of this year. That time off seemed to stem from a combination of the Windows Phone Store going through severe technical issues and Microsoft's PR team finding themselves too busy with other projects.
The decision to halt the Deal of the Week after a major sale of six games begs the question: couldn't the six games have been spread out as weekly sales for the rest of the year? Counting last week, that would be the perfect number of games for the remaining weeks of 2012.
It's almost like these games were originally planned as Deals of the Week until somebody at Microsoft realized they would need an Xbox Windows Phone promotion to go along with the major XBLA and Games on Demand sales taking place over Black Friday week. They bought some good will by throwing so many games on sale, to be sure… but at the cost of five subsequent weeks of disappointment for fans of the weekly sale program.
Best of the year
In place of the missing Deal of the Week, Microsoft is running a 'Best of 2012' promotion during the month of December. The promotion's games include:
Now, the 'Best of' description for some of these games is somewhat debatable. I found Hot Pursuit to be an awful grindfest of a racer, and Fragger is not bad but easily trumped by both Monster Island and the recent releases of Angry Birds Space and Star Wars on Windows Phone 8. We did put Chickens Can't Fly and Wordament on our Must-Have Xbox games list in May though, and Civilization Revolution made our general Must-Have Games list the month before.
Regardless of the games chosen for the promotion, it's still one of those promotions that don't include an actual sale. Microsoft will simply be pushing the titles through a page on our phones somewhere and presumably the web. That said, Microsoft listed Mush at its current sale price (which started last week), so we're looking into whether it will remain on sale for the rest of the year.
Searching for AlphaJax
One last bit of Xbox Windows Phone Store-related news. As you might've noticed, the Xbox version of AlphaJax still hasn't become available... Despite the nag screen that currently appears in the indie version and doesn't actually function. The lack of availability could be due to a late Store update (which happens from time to time), or the Xbox release may have been pushed back slightly at the last minute. Developer Marker Metro has made no comment on their Twitter account this week, so we can't tell just yet.
Windows Phone Central will let you know as soon as the new AlphaJax pops up, dear readers!
Update: Marker Metro confirms that AlphaJax won't be upgraded until a future date - possibly next week.
Thanks to Jey Si for the screenshot.
Paul Acevedo is the Games Editor at Windows Central. A lifelong gamer, he has written about videogames for over 15 years and reviewed over 350 games for our site. Follow him on Twitter @PaulRAcevedo. Don't hate. Appreciate!
I been waiting all day for AlphaJax damn it >.

Been waiting since I got that pop up, five days ago. Haven't played any new games either because of that...

Personally I prefer Fragger to Monster Island, I find it more faithful to the concept, less gimmick-ish, but it's obviously my opinion.
Well, was waiting to know what's the dotw, since there are none going to buy iBlast Moki, been considering it for a while. Thanks for the heads up.

Why do the games on windows phone suck so much. I mean I am on wp8 and im still playing the games I had a year ago cause they're nothing else. Still playing Gravity guy, fruit ninja and PvZ. There's no jetpack joyride, subway surfer, temple run, wreck it Ralph, letterpress, amazing Spiderman, dark knight rises etc. Yes we got angry birds space/star wars but that's the most boring of games possible esp since we have Xbox live. sighs....

Amazing Spider-Man and Dark Knight Rises have both been announced for WP8. It sounds like you're anxious for more mainstream titles. Those will certainly come, but WP8 is a new OS and games take time to make. Plus a lot of developers will choose to wait for WP8 to grow further before they fully commit. But the OS will catch on enough eventually for it to happen. Also, there are plenty of great games beyond the tiny list you provided. Check out our reviews, download some demos, and open yourself up to new experiences. You'll be glad you did.

Hi Paul,

Thanks for the response. Aside from Chickens cant fly which i still enjoy, what aother games would you recommend? I honestly dont know...

That would greatly depend on what game types you like. Personally, I can't get enough of Wordament. I am mostly a sports+FPS gamer on console, but I seem to be mostly a puzzle person on my phone. I've also enjoyed Flowerz and Trine's Hangman, along with a decent amount of Minesweeper (which I haven't played since finishing the achievements) and a bit of Sudoku.

Really, Plants vs. Zombies is a great game, so I can understand why you'd still be playing that. It's ultimately just up to what you like to determine decent suggestion games.

Check out Little Acorns... It was reviewed on here a while ago and I think it's pretty fun. I'd also recommend Evac and any other Hexage games, but I can't find them on the marketplace anymore!?!?

I don't know the others you mentioned, but I think Jetpack Joyride is on the list of coming soon to WP8.
And if you are looking for cool and unique game you should try Tentacles. It is one of the best mobile games ever, but the general pulic doesn't know it, because it's a WP exclusive.

Tentacles actually went to iOS a while back as well. I never liked the game, but I know many people do.

I think Jetpack Joyride is a logical addition. I like it on Windows 8 (even playing with a mouse, as I have a desktop with a TV as a monitor, so no touch input), and it would probably be a fairly easy port to Windows Phone.

Ilo Milo, that's a GREAT game! Makes you when you play it :)

Should say "makes you happy".

I checked the price an that made me very unhappy.

Yeah, I remember seeing it listed as a launch title for WP7 and a mention that it was free, but now that I have WP (because I was given a free Android device in 2010 and was just freed from it a few weeks ago), paying $3-5 for most decent apps is a tough sell.

Ilomilo was free for a limited time to early adopters of WP7. Its still worth the money.

Very bad article for me. Really sad about the missing deals. Hopefully there will be some kind of christmas sale.

Wasn't wordament always free?
I never paid for it but I have the full version.

Yes, it's always been free.

In some languages/regions a promotion is understood as a synonym for a price cut or a deal. Hence the confusion about the 'Best of 2012' games, which actually are only advertised and not on sale.

Yes, exactly why I was confused.

How f***ing lame of them!

The platform has been slow to grow and I hope to see more unique titles on wp. I don't want retreads of ios titles. I have other operating systems to play those.
Perhaps you feel we are missing Xbox type titles, and that is what I want to see. Something halo, titles like on xbla. I feel that is what is missing.

Halo, seriously ?! Have you ever thought Halo uses the whole 12 buttons on a proper controller, how on earth that would be realistically possible without damaging the IP on a phone ?! Seriously...

The N.O.V.A. series by Gameloft is actually a fairly decent FPS with a similar setting as Halo, so it can be done if it was in the right hands. Also, a mobile Halo game doesn't necessarily have to be a FPS. They can go the Halo Wars route and branch out into an entirely different genre, one that plays a bit better on mobile devices.

yes slayer-halo. It appears you have not played fps on ios? Also Halo wars, rts, would be fantastic on wp8, halo can be done like snarky mentioned, like NOVA series. I have 4 fps on my pad and they work very well. Plus, there is no reason halo on the phone must be a fps. Like I said halo wars would be great and anything halo themed would be a HUGE seller. I would argue the os needs halo or a gears themed game, fps or not. When people think live halo and gears comes to mind first.

Still no Alphajax, that said my phone usually takes an age to update the Marketplace.

They pushed it back to next week.
Windows Central Newsletter
Get the best of Windows Central in in your inbox, every day!
Thank you for signing up to Windows Central. You will receive a verification email shortly.
There was a problem. Please refresh the page and try again.