One of the greatest wired Xbox headsets of all time is 50% OFF for Prime Day
The SteelSeries Arctis Pro is a premium buy but worth every cent.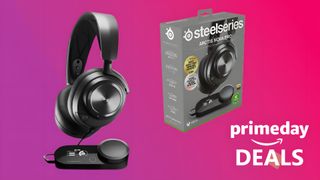 (Image credit: Future)
If you're looking for a high-end gaming headset that delivers superb sound quality and comfort, you might want to check out the SteelSeries Arctis Nova Pro. This headset is one of the absolute best Xbox headsets you can get, and it's currently on sale for $50 off at Amazon.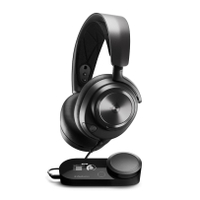 SteelSeries Arctis Nova Pro for Xbox Gaming Headset: was $249.99 now $199.99 at Amazon
SteelSeries headsets really pack a punch when it comes to Xbox audio solutions. The wireless version of this headset features in our best headsets list, but the wired is a lot cheaper in the Prime sales, and no need to worry about battery life!
Price check: $249.99 at Best Buy

✅Pros: Clear highs, mids, and lows. Comfortable and durable industrial design. Quad DAC on PC.

❌Cons: Much more expensive than other wireless headsets
That's a great deal for a premium headset that, while compatible with Xbox, also provides 24-bit 96kHz audio for PC.
Prime Day deals
• Best deals: Our best (so far)
• Windows laptops
• Gaming laptops
• 4K and ultrawide monitor deals
• Gaming monitors
• GPU deals: AMD & NVIDIA
• Motherboard deals: Intel & AMD
• NAS deals: Network-attached storage
• Routers: Wi-Fi home networking
In fact, the SteelSeries Arctis Nova Pro is so packed with features our editor Jez Corden said the wireless version was the best headset he had ever used in his review.
This is the much more reasonably priced wired version of the same headset, and it regularly receives rave reviews. Being wired gives this headset a performance advantage over its wireless counterpart, delivering much higher quality and refined audio, especially when used with a PC.
The Arctis Nova Pro is certainly one of the most expensive wired headsets out there for Xbox and PC gaming, but it's aimed at the premium audiophile market and delivers crisp and balanced audio in its sleek and style casing.
The microphone also performs exceptionally well with noise cancellation and sidetone control. If you want a headset that will impress in the sound department and don't mind being wired in, this headset is a quality choice, more so at the $200 price point.
Why we like this deal
I prefer a headset that can excel in both gaming and general music audio, so this deal is attractive as it's not a typical gaming headset. It performs better than expected for a headset aimed at Xbox gamers and works flawlessly with other devices.
I often enjoy listening to both my game audio and my Spotify playlist, so I want a headset that will amaze me in both aspects and have some cross-compatibility. This is an expensive wired headset, but that means I don't have to worry about charging or connection issues, so it's a winner for me, and I believe that audio quality is a good place to invest money when it comes to gaming accessories.
Get the Windows Central Newsletter
All the latest news, reviews, and guides for Windows and Xbox diehards.
Jen is a News Writer for Windows Central, focused on all things gaming and Microsoft. Anything slaying monsters with magical weapons will get a thumbs up such as Dark Souls, Dragon Age, Diablo, and Monster Hunter. When not playing games, she'll be watching a horror or trash reality TV show, she hasn't decided which of those categories the Kardashians fit into. You can follow Jen on Twitter @Jenbox360 for more Diablo fangirling and general moaning about British weather.