New Xbox games: Best upcoming Xbox Series X|S games for 2023, and beyond
The best of Xbox One and Xbox Series X|S releases dropping in 2023.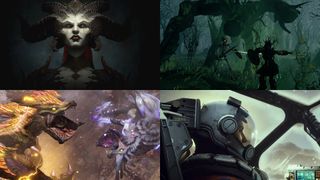 (Image credit: Windows Central)
When the Xbox Series X|S launched Microsoft strived to provide gamers around the world with a never-ending supply of high-quality titles that push the boundaries of what the video game industry is capable of. These games have ranged from thrilling, AAA blockbuster adventures that showcase the full power of the Xbox Series X, or down-to-earth indie projects that bring childhood memories with pixel-art graphics and inspiring narratives. Microsoft has struggled to keep pace with competitors to some degree, but that's all set to change in 2023.
With so many Xbox games in development, it can be an arduous task to keep an eye on them all, especially when you take rumors surrounding unannounced Xbox games into consideration. So, we at Windows Central have taken it upon ourselves to help you out by highlighting upcoming Xbox AAA and indie games coming soon on Xbox One, Xbox Series X, and Xbox Series S.
With our list, you will be able to keep tabs on these games' release dates and get your hands on potentially the best Xbox games on Xbox consoles the day they launch.
Recent releases
Deliver Us Mars (Feb. 2, 2023)
Deliver Us Mars is a sci-fi adventure game developed by KeokeN Interactive and published by Frontier Foundry. You play as Kathy Johannson, the world's youngest astronaut who joins the crew of the ZEPHYR spaceship for a special mission: to fly to Mars and retrieve the lost Ark colony ships that were stolen by unknown beings called the Outward.
Release dates confirmed
Hogwarts Legacy (Feb. 10, 2023)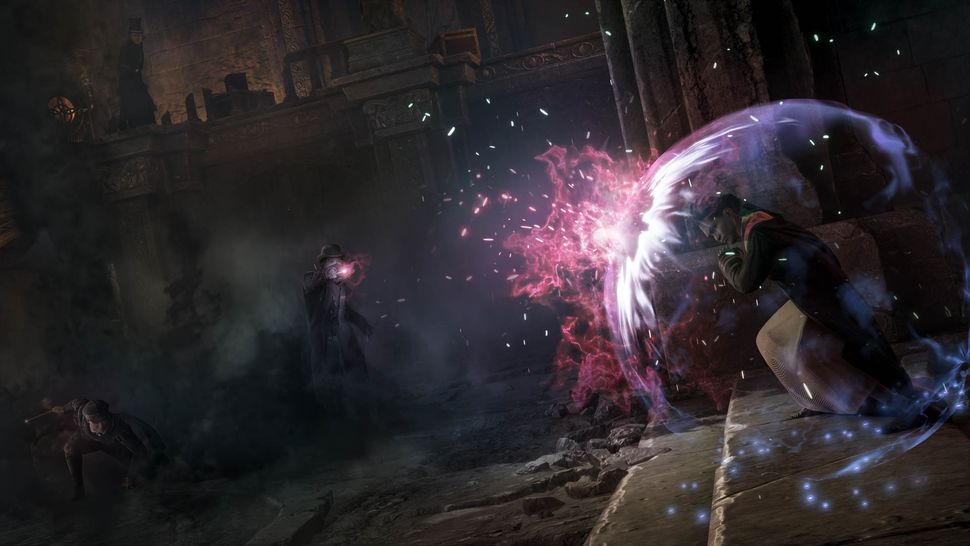 Hogwarts Legacy is an upcoming action-RPG based on the Harry Potter franchise. In this game, you create your own wizard or witch attending the Hogwarts School of Witchcraft and Wizardry during the 1800s. You will embark on a journey of self-discovery where you will learn how to wield magic, form friendships with your fellow classmates, and fight villains seeking to exploit magic for their own gain.
Tales of Symphonia Remastered (Feb. 17, 2023)
Tales of Symphonia, one of the most cherished entries in the Tales Of series will be return with a remastered edition heading for Xbox consoles in 2023. In the decaying world of Sylvarant, there is a prophecy that states that a Chosen One will one day emerge and the realm will be reborn. Join Lloyd Irving and his friends as they get wrapped in the adventures surrounding this legend, and try to save not one, but two worlds from the brink of destruction.
Wild Hearts (Feb. 17, 2023)
Wild Hearts is a new, upcoming action-hunting game published by Electronic Arts and developed by Koei Tecmo Games' Omega Force, a sub-division famous for creating the Dynasty Warriors series.
You play as hunters charged with the daunting task of defending the land of Azuma from gargantuan monsters called Kemono. Armed with devastating weapons and ancient technology, players will charge into the fray to slay these nature-defiling beasts and restore peace to the once-tranquil region.
Atomic Heart (Feb. 21, 2023)
Atomic Heart is an upcoming first-person shooter set in an alternate universe where the USSR became the leading global superpower after it developed a powerful resource known as "Polymer." However, not all is well in Russia as a disastrous incident has occurred at the facility where Polymer was invented, and you, as the KGP agent Sergey Nechaev, have been dispatched to investigate it. What follows will be a terrifying adventure filled with killer robots, bloodthirsty mutants, and all sorts of science experiments gone horribly wrong.
Blood Bowl 3 (Feb 23, 2023)
Blood Bowl 3 is a strategy game based on the Games Workshop board game of the same name. In this ultra-violent death sports game, you take control of a football team formed from humans, orks, Chaos daemons, and more, and beat your enemies to a bloody pulp to secure victory in intense online PVP matches or in the narrative-driven single-player campaign.
Company of Heroes III Console Edition (Feb. 23, 2023)
Company of Heroes III Console Edition is an upcoming strategy game developed by Relic Entertainment and published by SEGA. This title aims to take the Company of Heroes series to the next level of strategic warfare with new factions to play as, new tactics to deploy, a sandbox-style single-player campaign mode, and more as you battle across the Mediterranean during World War II.
Destiny 2: Lightfall (Feb. 23, 2023)
Destiny 2: Lightfall is the latest upcoming expansion of Bungie's popular online, free-to-play looter-shooter, Destiny 2. Travel to the neon metropolis of Neomuna, and continue the fight against the Shadow Legion in a wild new adventure where you get to loot for new weapons, master new subclasses with unique powers, and traverse in style with a new grappling hook gadget.
Like a Dragon: Ishin! (Feb. 23, 2023)
Like a Dragon: Ishin! is a remake of Ryu ga Gotoku Ishin!, a spin-off of the Like a Dragon series set in 1800s Japan. You play as Sakamoto Ryoma, a lone samurai seeking revenge against the man who murdered his master. Ryoma's quest for vengeance will be bloody, and the resulting mayhem will set in motion the greatest revolution in Japan's history.
Wo Long: Fallen Dynasty (Mar. 3, 2023)
Wo Long: Fallen Dynasty is an upcoming action game brought to you by Team Ninja, the creator of the 3D Ninja Gaiden games and the Nioh series. This game will be set in a dark fantasy re-telling of the Later Han Dynasty where demons are ravaging the Three Kingdoms, and you are a nameless militia fighting for survival.
Fatal Frame: Mask of the Lunar Eclipse (Mar. 9, 2023)
Fatal Frame: Mask of the Lunar Eclipse is an upcoming remaster of the fourth major entry in the cult survival-horror franchise, Fatal Frame. It was originally released on the Nintendo Wii exclusively in Japan, but after 15 years, it will finally make its western debut in early 2023.
The story centers around a group of girls trying to solve the mysterious deaths of their friends who were found dead with their faces covered and their bodies positioned in a horrific crying pose. The only lead the girls is to travel to Rōgetsu Isle, an island where, ten years prior, they mysteriously vanished for a brief time during a festival and lost their memories during their time there.
Resident Evil 4 (Mar. 24, 2023)
Resident Evil 4, one of the most critically acclaimed survival horror games in video game history, will be getting a remake for modern consoles on March 24, 2023. The original Resident Evil 4 centered on Leon Kennedy traveling to Spain on a secret mission to rescue the president's daughter, Ashley Graham, from evil cultists.

Much like the previous remakes, the Resident Evil 4 remake will modernize the original title's gameplay, upgrade the visuals for extra immersion, and feature a darker reimagination of RE4's story to terrify modern audiences.
Amnesia: The Bunker (March 2023)
Amnesia: The Bunker is a horror game made by Frictional games, the creators behind the critically acclaimed horror games, Amnesia: The Dark Descent and SOMA. Set during the events of WW1, you play as Henri Clément, a French soldier who is trapped inside a bunker with no memory as to how he ended there.
To make matters worse, there is an unknown, omnipresent being stalking Henri intent on murdering him. Armed with only a revolver and a flashlight, you must find a way to escape the bunker and find what happened here before the nightmarish beast hunts you down.
Skull and Bones (March 2023)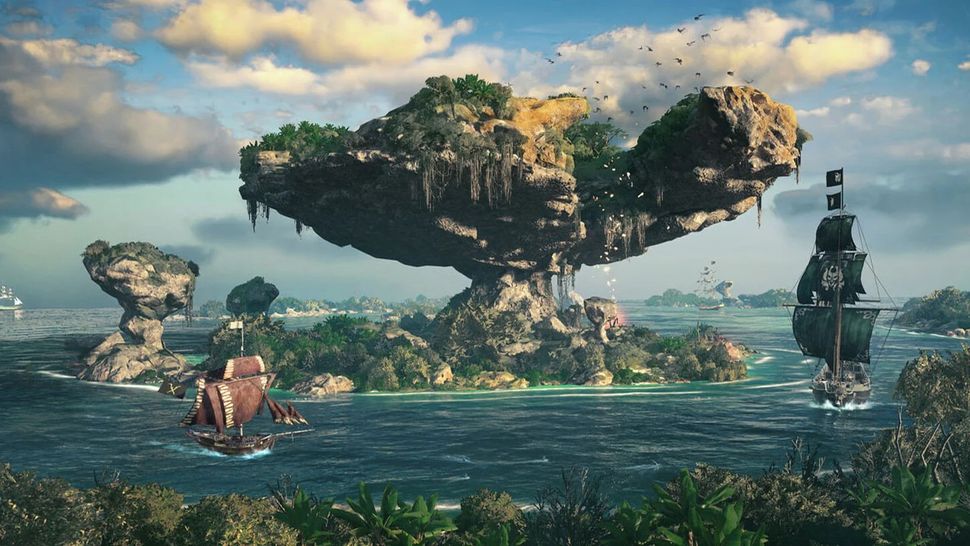 Skull and Bones is a pirate adventure game from Ubisoft, the creators of the Assassin's Creed franchise. In this game, you get to create your own pirate captain and traverse the Indian Ocean during the Golden Age of Piracy. You will need to manage your crew's morale, explore uncharted islands, and engage in naval battles with rival pirates to become the most infamous pirate the world has ever seen.
Meet Your Maker (Apr. 4, 2023)
Meet your Maker is a post-apocalyptic first-person shooter/base-builder hybrid developed and published by Behaviour Interactive Inc., the team behind Dead by Daylight. In this game, you assume the role of the Custodian, a machine serving a living experiment called Chimera, and it is your job to protect it from raiders looking to harvest its genetic materials.
Meet your Maker's gameplay is divided between players creating diabolical levels called Outposts and filling them with death traps, impassable obstacles, and psychotic bodyguards to keep other players from reaching Chimera. Then once you have crafted your impenetrable fortress, you can journey into the wasteland and invade other players' created Outposts to steal their Chimera's genetic material and feed it to yours.
God of Rock (Apr. 18, 2023)
God of Rock is a rhythm/fighting game hybrid developed by Modus Studios and published by Modus Games. The God of Rock has gathered the greatest and craziest musicians in the universe for an epic tournament to determine who rules Rock 'n' Roll. Beat down the competition by timing your attacks to the rhythm and perform harmonious attacks to knock your opponent's game off and blow their mind.
Minecraft Legends (Apr. 18, 2023)
Minecraft Legends is an upcoming action game with real-time strategy elements set in the Minecraft universe. The evil Piglins have emerged from the Nether with the murderous intent to take over the Overworld. You will need to rally the local villagers and lead them into battle to protect the Overworld from the Nether's corrupting influence.
Dead Island 2 (Apr. 28, 2023)
Dead Island 2, the long-awaited sequel to the cult first-person action-RPG, zombie-survival game, Dead Island has finally risen from the dead. Set in zombie-infested Los Angeles, players will be fighting through hordes of the infected in search of a cure before they too become one of the walking dead. Expect your journey to be filled with blood, insanity, and plenty of explosives.
STAR WARS Jedi: Survivor (Apr. 28, 2023)
Star Wars Jedi: Survivor is a sequel to Respawn Entertainment's third-person action and adventure game, Star Wars Jedi: Fallen Order. Set five years after the previous game, Survivor will once again focus on the young Jedi Cal Kestis and his robot buddy BD-1, as they travel the galaxy and evade capture from the Empire's Inquisitors.
Age of Wonders 4 (May 2, 2023)
Age of Wonders 4 is an upcoming 4x strategy game developed by Triumph Studios and published by Paradox Interactive. Command one of many powerful empires and wage war against the armies of Wizard Kings in an epic campaign to conquer the world.
Redfall (May 2, 2023)
From the developers of Prey, Dishonored, Deathloop, and more, Arkane Studios presents its latest title, Redfall. This game upcoming co-operative shooter, where a group of survivors band together and fight through the blood-soaked streets of Redfall, Massachusetts to save the world from evil vampires.
Fuga: Melodies of Steel 2 (May 11, 2023)
Fuga: Melodies of Steel 2 is a sequel to CyberConnect2's turn-based RPG, Fuga: Melodies of Steel. A year has passed since the first game's events, and the children of the Taranis tank continue to make their journey across a chaotic battlefield. The sequel will feature a revamped combat system and a new event system that will change the story's outcome based on your choices.
Endless Dungeon (May 18, 2023)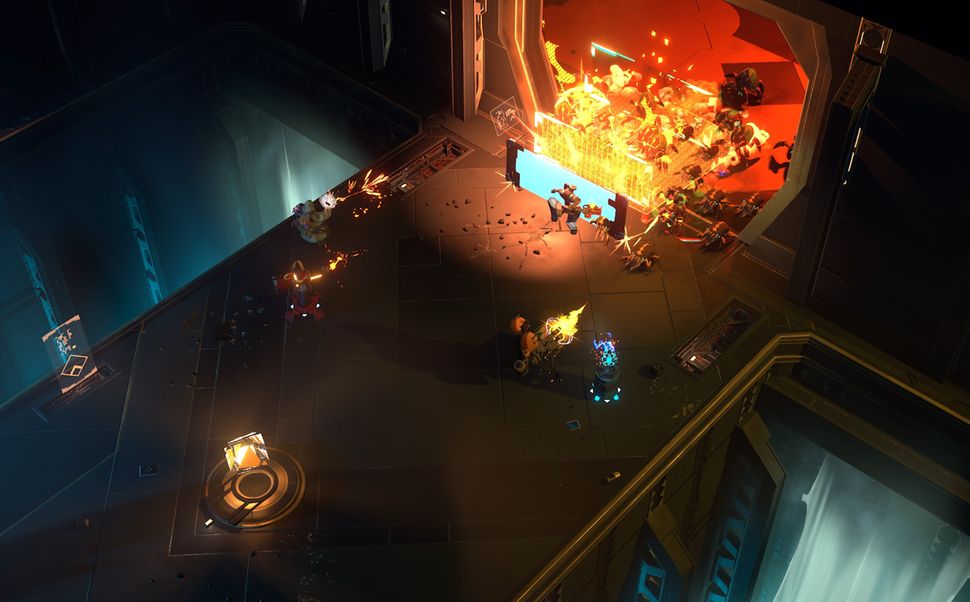 Endless Dungeon is a top-down, action RPG Roguelike developed by Amplitude Studios and published by Sega. Set within the Endless universe, you are in command of a ragtag group of heroes shipwrecked on an abandoned space station. You will need to explore the station for a means to escape while protecting your life-support crystal from being destroyed by the alien monsters that now call this place home.
Suicide Squad: Kill the Justice League (May 26, 2023)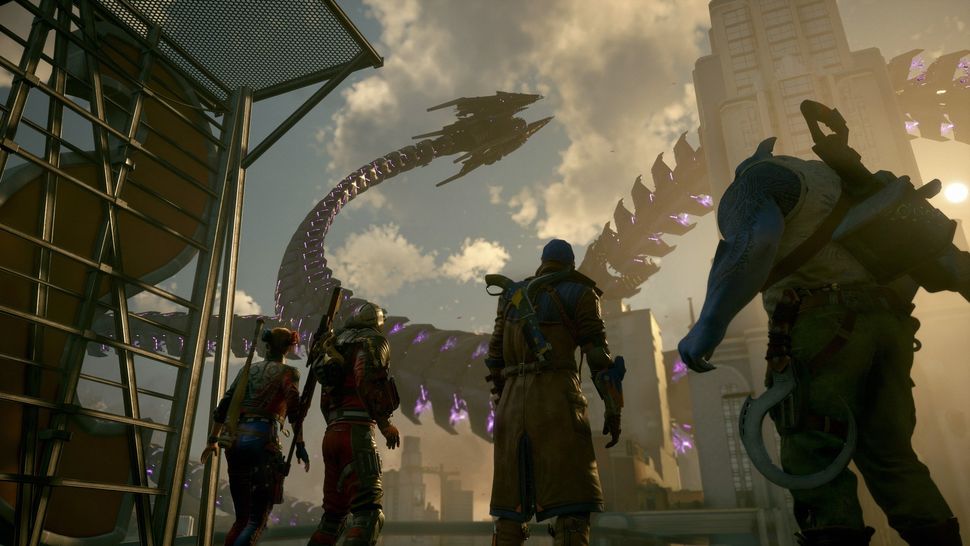 Suicide Squad: Kill the Justice League is an upcoming third-person action-adventure game developed by Rocksteady, the developers behind the critically acclaimed Batman Arkham series. The Earth is under attack by unknown alien invaders, and Earth's greatest heroes, the Justice League, have suddenly switched sides and are doing the invaders' bidding.
With no choice, government official Amanda Waller assembles Task Force X (a.k.a. the Suicide Squad), a group made of supervillains consisting of Captain Boomerang, Deadshot, King Shark, and Harley Quinn to carry out an impossible mission – stop the alien invasion and kill the Justice League.
After Us (Spring 2023)
After Us is a platforming adventure game developed by Piccolo and published by Private Division. In this game, you play as the Spirit of Life, Gaia, and you are on a quest set to you by Mother to save the spirits of the world's last animals and bring them aboard Mother's Ark to protect them from extinction.
Your task will be perilous as you will have to navigate through a surreal world decimated by human pollution and fend off hungry beasts called Devourers that consume anything in sight.
BlazBlue: Cross Tag Battle Special Edition (Spring 2023)
BlazBlue: Cross Tag Battle Special Edition is a crossover fighting game created by Arc System Works. Step in the ring and duke it as fighters from multiple franchises such as BlazBlue, Under Night In-Birth, Atlus' Persona series, and Rooster Teeth's hit web-series RWBY.
Guilty Gear -Strive- (Spring 2023)
Guilty Gear -Strive- is the latest entry in Arc System Works' flagship fighting game franchise, Guilty Gear. This game takes the high-octane fighting series to the next with an unparalleled 2D/3D hybrid art style, a roster of over 20 crazy characters, an addictive heavy metal soundtrack, and a combat system that is easy to learn for beginners yet satisfyingly challenging to master for long-time veterans.
Lightyear Frontier (Spring 2023)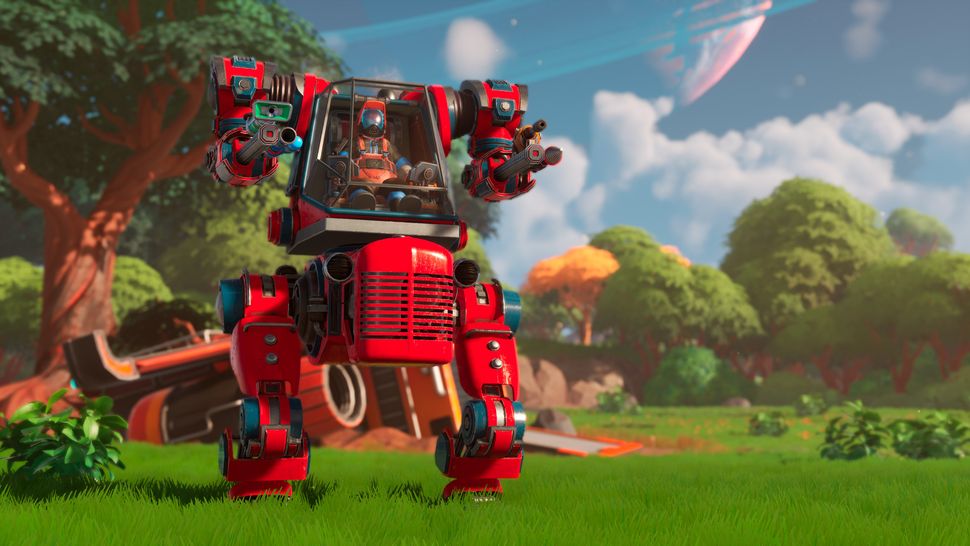 Lightyear Frontier is a resource-management game where you travel to a world at the edge of universe to cultivate your own farm. Start your new life as an off-world farmer with three of your friends to grow alien crops, build a home, and tame the wildlife of this peaceful planet.
Monster Hunter Rise: Sunbreak (Spring 2023)
Monster Hunter Rise: Sunbreak is a paid DLC expansion to Capcom's latest addition to the Monster Hunter Series, Monster Hunter Rise. Taking place after the events of Rise, the player is tasked by a hunter named Fiorayne to help defend her Kingdom from the local monsters that suddenly gone berserk and investigate what caused them to start wreaking havoc.
Sunbreak builds upon the foundation of the base game with a mountain of new content to consume. There are new Wirebug techniques to master, new gear to forge, and new monsters to hunt like the vampiric Malzeno, the werewolf-like Lunagaron, and the towering, Frankenstein-esque Garangolm.
The Last Case of Benedict Fox (Spring 2023)
The Last Case of Benedict Fox is a 2D Metroidvania adventure game developed by Plot Twist and published by Rogue Games. You play as Benedict Fox, a self-proclaimed detective who has a demonic spirit bound to him. Together, they will use their otherworldly powers to explore a haunted mansion and search for clues to solve a mystery surrounding a murdered couple and their missing child.
Valheim (Spring 2023)
The brutal survival game, Vaheim, will be coming to Xbox consoles in the next year. Embark on an epic journey with your friends in a procedurally-generated world inspired by Norse mythology. Build a grand homestead and battle mighty foes to earn the favor of Odin.
Street Fighter 6 (June 6, 2023)
Street Fighter 6 is the latest upcoming entry in the landmark fighting game franchise, Street Fighter. It will feature an upgraded visual art style using Capcom's RE Engine, a new single-player mode with open-world elements, a huge roster of playable characters both familiar and new to the Street Fighter series, and so much more.
Diablo IV (June 6, 2023)
Diablo IV returns Blizzard Entertainment's iconic Diablo franchise to its dark roots with gothic realism and brutal violence. Choose one of five mighty hero classes and fight to protect the world of Sanctuary from the vile demons of Lilith, Queen of the Succubi.
RoboCop: Rogue City (June 2023)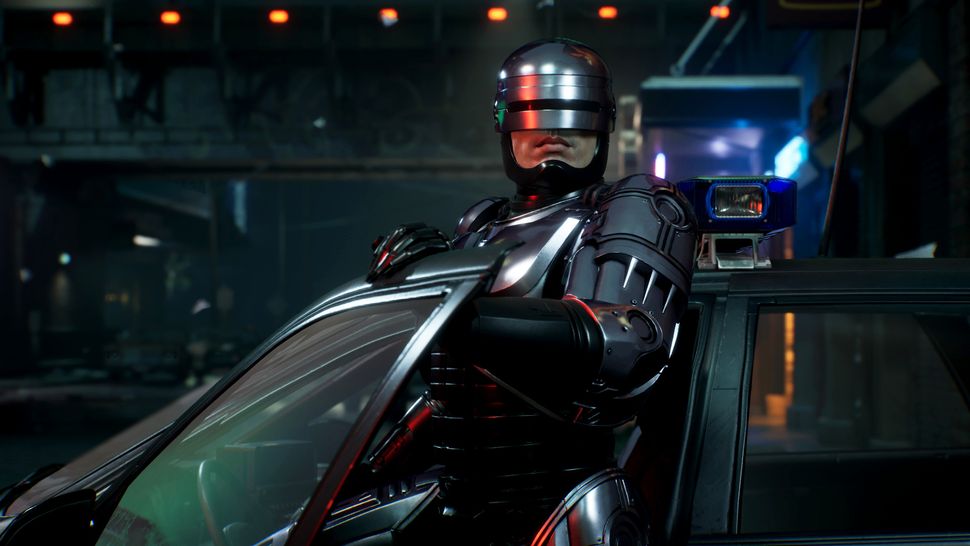 RoboCop: Rogue City is an upcoming first-person shooter based on the RoboCop movie franchise. Take control of the titular RoboCop and bring justice to the corrupt streets of Old Detroit by serving the public trust, protecting the innocent, and upholding the law.
Banishers: Ghosts of New Eden (Winter 2023)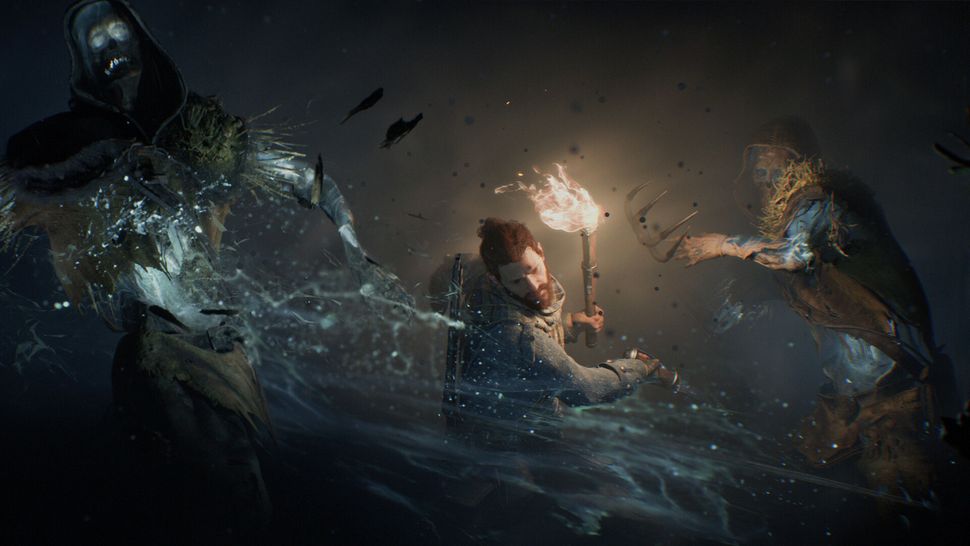 Banishers: Ghosts of New Eden is an action-RPG developed by DONTNOD Entertainment and published by Focus Entertainment. You play as Antea Duarte and Red mac Raith, a pair of lovers and ghost-hunters known as the 'Banishers', sworn to protect the living from evil spirits and ghosts.
During their last ghost hunt, the mission went south and Antea was mortally wounded as a result. Now she has become of the dreaded specters she despises. To bring Antea back to the land of the living, the pair must embark on a journey to find the means to do so while protecting innocent folk from supernatural threats.
Age of Empires IV (2023)
The once PC-exclusive, real-time strategy game, Age of Empires IV, will join Xbox consoles soon. This latest entry in the Age of Empires franchise brings a slew of gameplay-enriching content like new civilizations to play as, new PVP and PVE game modes to play multiplayer in, and new single-player campaigns that tells the stories of historical figures like Joan of Arc or Genghis Khan.
Aliens: Dark Descent (2023)
Aliens: Dark Descent is a real-time, squad-based strategy game developed by Tindalos Interactive and published by Focus Entertainment. You are the squad leader of a team of Colonial Marines sent in to purge a Xenomorph outbreak on Moon Lethe. To achieve victory, you will need to outfit your team with the best weapons and armor on hand to quell the Xenomorph hordes and any rogue Weyland-Yutani operatives you find along the way.
Ark 2 (2023)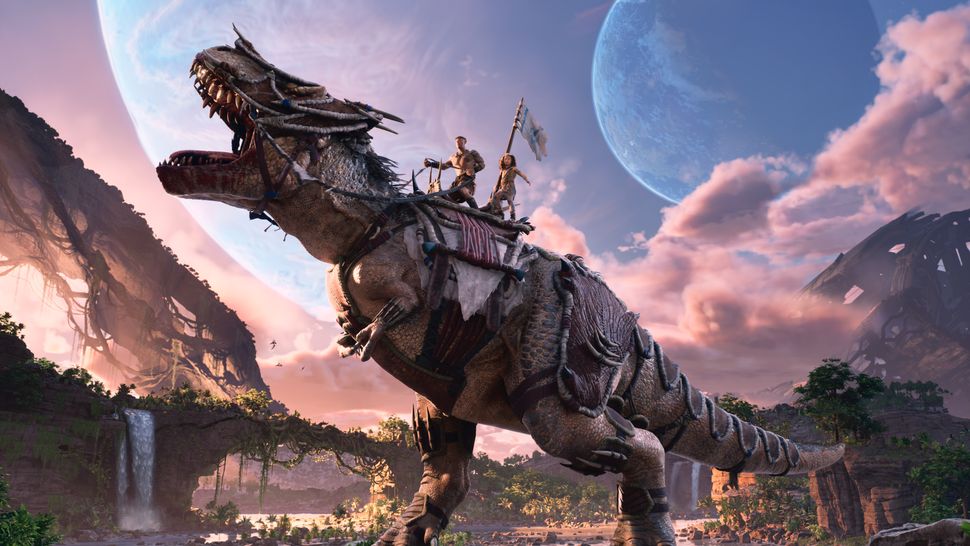 Ark 2 is a sequel to the 2017 sandbox survival game, Ark: Survival Evolved. This game is set on an alien planet populated by dinosaurs and humans fighting each other for dominance of the world. As one of the humans, you must learn to live off the land and team up with your fellow man to take down the dinosaurs threatening your existence.
Armored Core VI: Fires of Rubicon (2023)
While FromSoftware is famous for creating Dark Souls, Bloodborne, and Elden Ring, they are also known for creating Armored Core. Armored Core is a series of third-person action shooters where you pilot giant mechs and wage war in dark futuristic settings.
During the 2022 Game Awards, FromSoftware announced they would be returning to the series with a new installment called Armoured Core VI: Fires of Rubicon. In this title, players will build their own mechs and pilot them into battle as they are pulled into a war between private corporations and other factions fighting for control of resources on a planet called Rubicon 3.
Assassin's Creed Mirage (2023)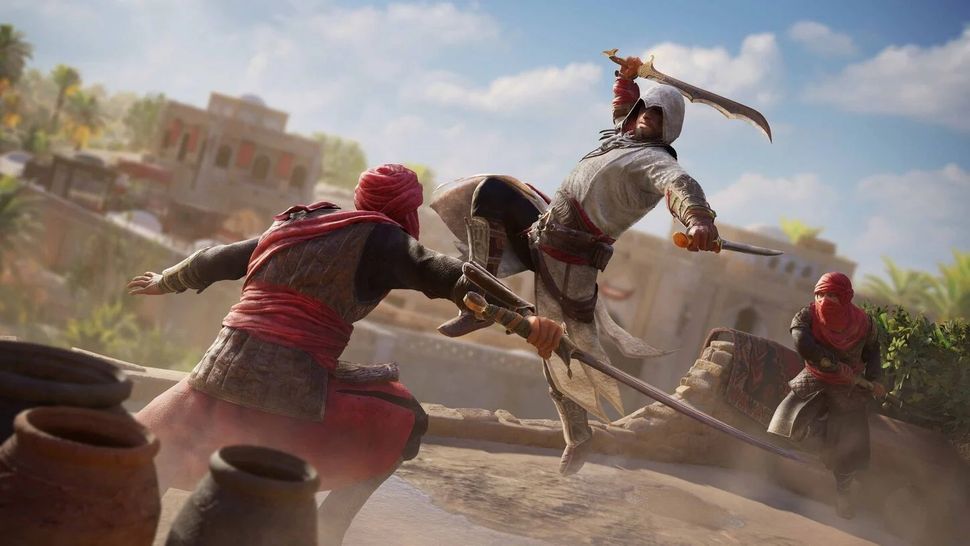 Assassin's Creed Mirage is the latest major installment of Ubisoft's world-renowned Assassin's Creed series that aims to return the franchise to its stealth-action roots. Set during the 9th century, you play as Basim Ibn Ishaq, a common street thief plagued with nightmarish visions that haunt him nearly every night.
During his quest to seek the cause of these visions, Basim eventually joins the Assassin Brotherhood. From there, his journey will be wracked with danger and intrigue as Basim will be contracted to assassinate high-profile targets, evade enemies by parkouring through bustling city streets, and discover earth-shattering revelations that will change his life forever.
Blue Protocol (2023)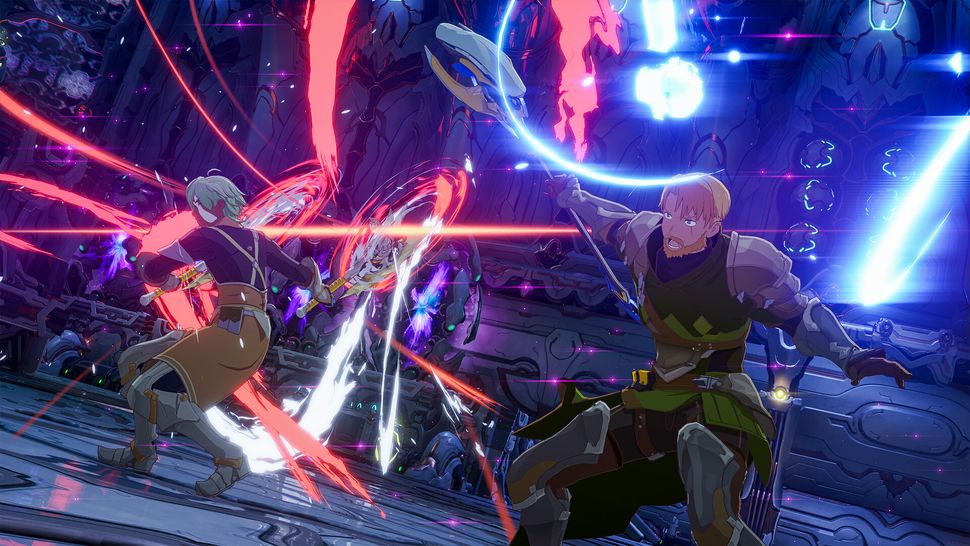 Blue Protocol is an upcoming free-to-play MMORPG developed by Bandai Namco Online Ltd. and published by Amazon Games. Set in the fantasy world of Regnas, you are an adventurer exploring the land to seek the truth behind your mysterious origins.
In this game, you will embark on many adventures across breathtaking locales, form alliances with other players to tackle quests and become embroiled in an epic story that will determine the destiny of Regnas.
Bounty Star (2023)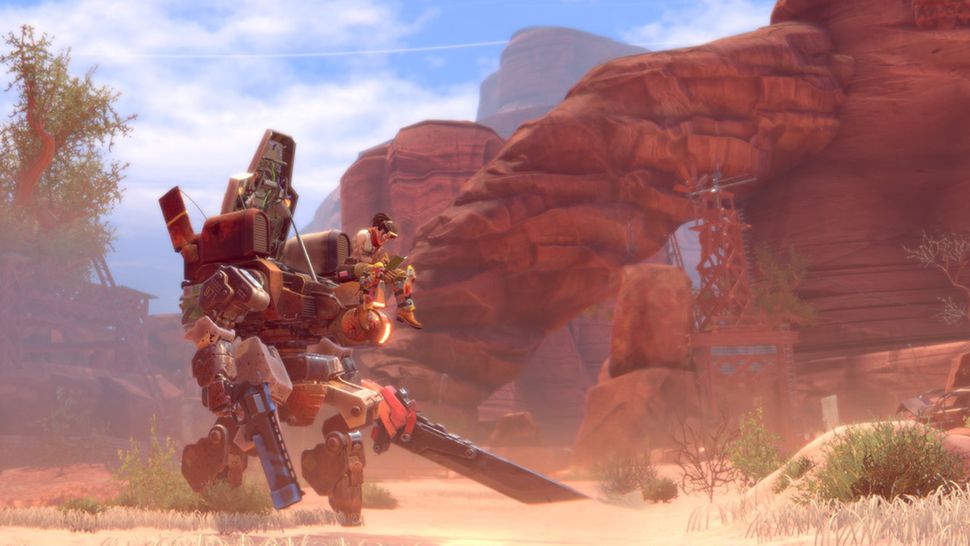 Bounty Star is a third-person action game developed by DINOGOD and published by Annapurna Interactive. You play as Clementine McKinney, a retired war veteran and mech pilot struggling to move on from her traumatic past and live in peace. However, peace is not an option for Clem as she is called back to the battlefield to defend the innocent folks of the Red Expanse from bandits and mercenaries.
Cassette Beasts (2023)
Cassette Beasts is an upcoming indie RPG developed by Bytten Studio and published by Raw Fury. This game takes on Wirral Island, a remote island populated with strange and deadly monsters. The humans who inhabit the island defend themselves against these beasts by using cassette tape players that somehow transform them into monsters themselves.
You play as an unnamed individual who washed ashore on Wirral Island, and you have no idea how you got there. To find a way back home, you must learn to harness the power of these mysterious cassette tape players, form bonds with the locals, and master the game's advanced turn-based battle system to overcome the fiends terrorizing the island.
CATAN (2023)
CATAN is an upcoming multiplayer, strategy game developed by Asmodee Entertainment Ltd and published by Dovetail Games. Based on the classic tabletop boardgame, you play as adventurers looking to build settlements on a deserted island before your rivals can claim their own territory.
You can partake in a lengthy single-player campaign where you will be pitted against characters from CATAN's lore. or you can challenge your friends in 4-player local or online multiplayer matches.
Cocoon (2023)
Cocoon is a puzzle platformer developed by Geometric Interactive and published by Annapurna Interactive. Cocoon will take players on a mind-bending journey where they will use ancient technology to jump into worlds within worlds and uncover a mystery of cosmic proportions.
Crash Team Rumble (2023)
Crash Team Rumble is a 4v4, competitive party brawler spin-off of the Crash Bandicoot series. Form a team of heroes and villains from across the Crash Bandicoot franchise and duke it out in team-based royal rumbles to collect Wumba Fruits, protect Wumpa Banks and secure Key Points on the map to achieve victory.
Demonschool (2023)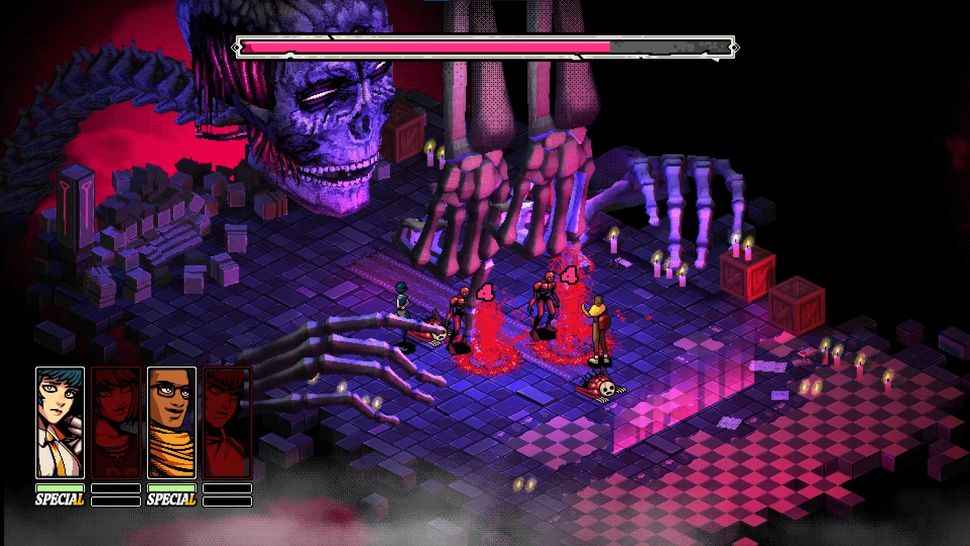 Demonschool is an upcoming turn-based, strategy-RPG inspired by the Persona games. You play as a group of misfit university students led by Faye, the latest descendant in a long line of demon hunters. Together you will explore a mysterious island and fight off demons threatening to invade the human world while trying to fit in time to do your schoolwork.
Dredge (2023)
Dredge is a fishing game with a survival horror edge developed by Black Salt Games and published by Team17. You are a rookie fisherman who has just begun their fishing career by venturing into the vast ocean for the biggest catch. Use your collection of fishing gear to reel in valuable fish and sell them to islanders for money you can use to upgrade your ship.
However, be careful when sailing into uncharted waters, for all manner of terrifying sea creatures lurk within the sea's depths, especially in the dead of night.
Eiyuden Chronicle: Hundred Heroes (2023)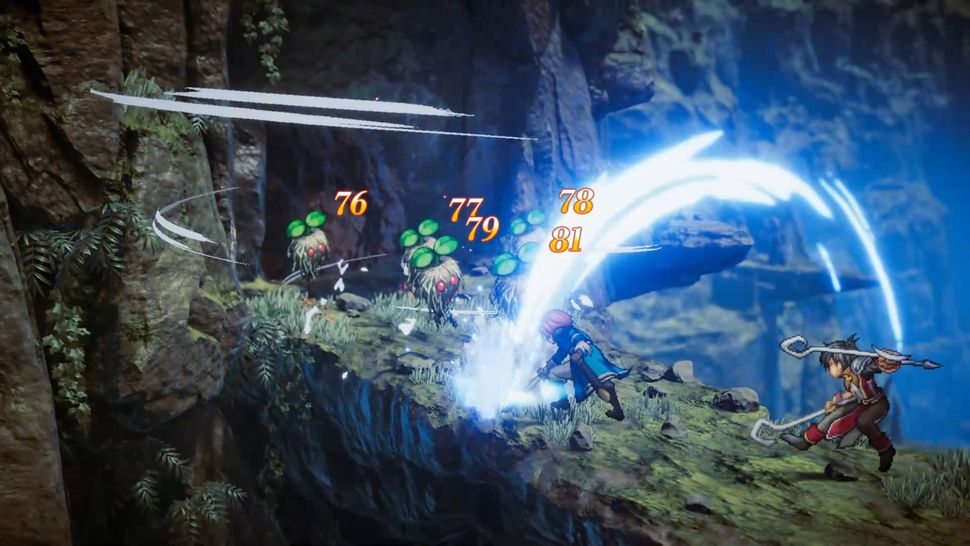 Eiyuden Chronicle: Hundred Heroes is upcoming JRPG developed by Rabbit and Bear Studios and published by 505 Games. The game takes place on Allraan, a continent that is currently being torn apart by the tyrannical Galdean Empire, which is searching for ancient artifacts to increase their military might and conquer the land.
Eiyuden Chronicle: Hundred Heroes' story will chronicle the journey of a young imperial officer named Seign Kesling, and Nowa, a young warrior from a remote village on the outskirts of Allraan. As the fires of war rage, these two friends will be forced into a bitter conflict where their beliefs and ideologies will be put to the ultimate test.
Ereban: Shadow Legacy (2023)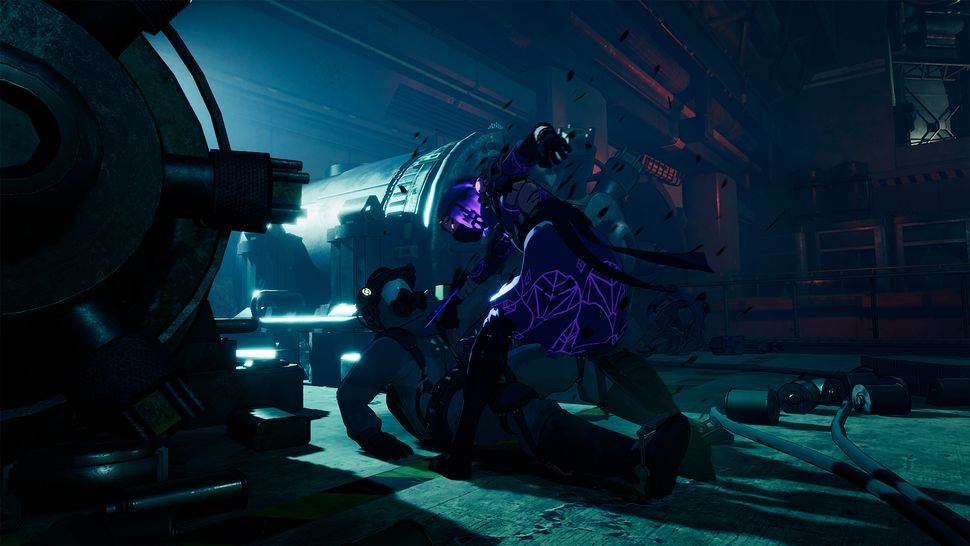 Ereban: Shadow Legacy is an action stealth game developed by Baby Robot Games and published by Raw Fury. You play as Ayana, the last descendant of a forgotten race that has had its existence wiped from history. Armed with high-tech gadgets and the ability to manipulate shadows, Ayana must carve her way through a totalitarian regime to uncover her lost past and save a dying world.
Exoprimal (2023)
Exoprimal is a brand-new, online-only cooperative third-person shooter created by Capcom. The year is 2043, and humanity is under attack by hordes of dinosaurs emerging from portals all over the globe. To combat this threat, the Aibius Corporation has developed powerful exosuits armed with an array of weapons to stand up to the prehistoric menace.
Players will pilot these exosuits and form teams of five to take on waves of dinosaurs in arcade-style game modes that feature PvE and PvP missions to complete.
First Dwarf (2023)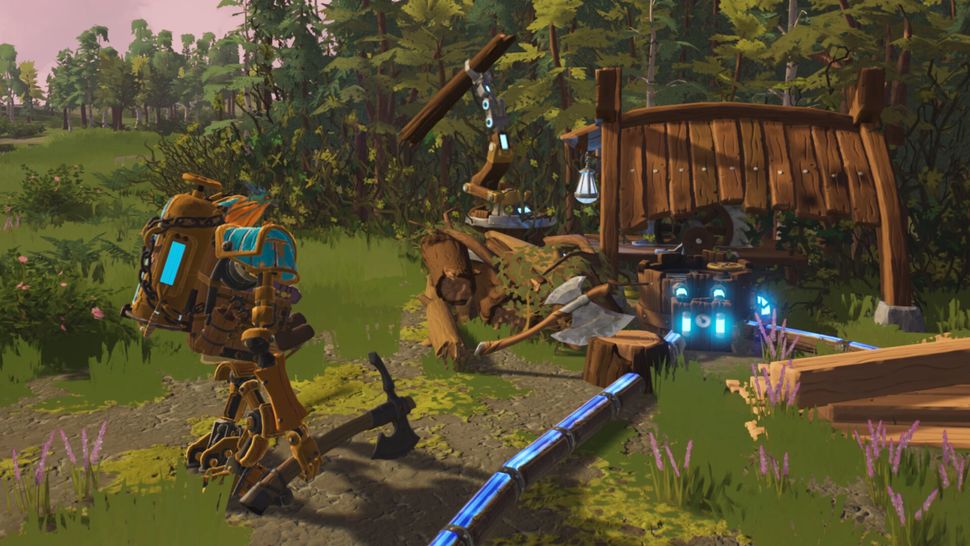 First Dwarf is a base-building action-RPG developed and published by Star Drifters. The game is set in Driftland, a planet that was ruined by a cataclysmic war between powerful mages. Among the surviving civilizations is the kingdom of dwarves, and you play as one of their best engineers.
With supplies dwindling, you have been tasked to venture into the war-torn lands of Driftland to gather resources to save the kingdom. In your quest, you explore a crumbled world, build bases to farm materials, and defend your assets against barbarians, monsters, and even nature.
Forza Motorsport (2023)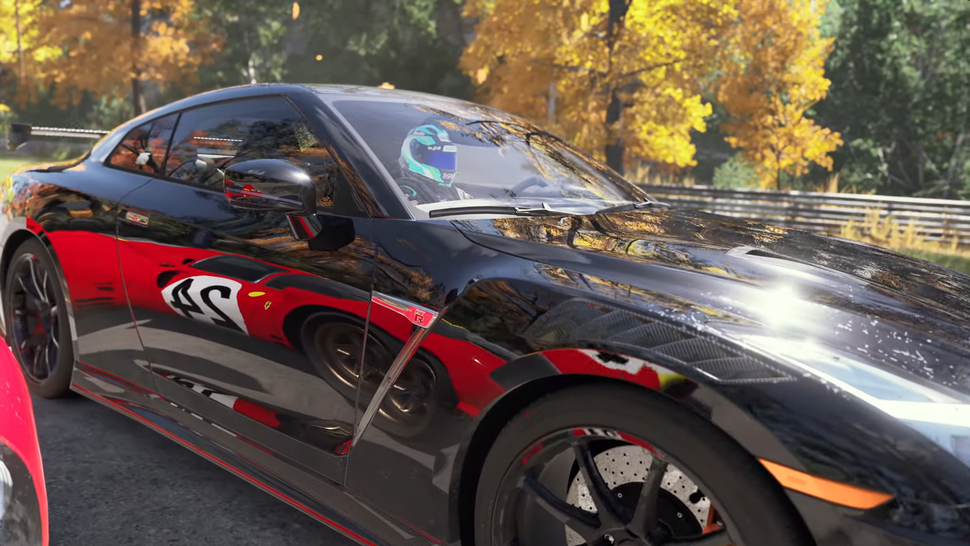 Forza Motorsport is an upcoming reboot of the long-running racing franchise of the same name. This new entry will utilize the full power of Xbox Series X|S consoles to bring the series to new heights with dynamic light, realistic car damage, overhauled physics, real-time ray tracing, and more.
Flintlock: The Siege of Dawn (2023)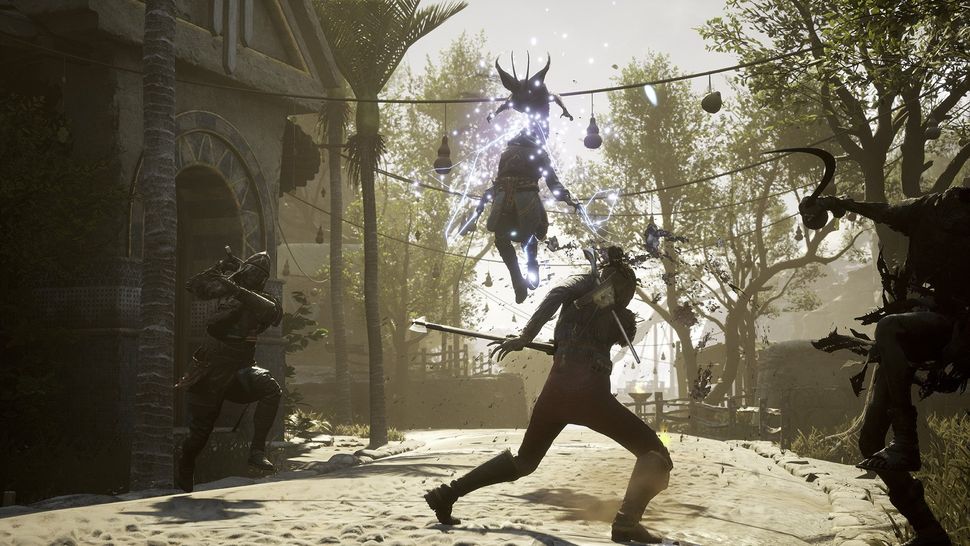 Flintlock: The Siege of Dawn is an upcoming, open-world, action RPG published by Kepler Interactive and developed by A44 Games. It takes place in a world where the old gods have unleashed an army of the undead to destroy humanity. You play as Nor Venek, a gunslinging warrior who, along with her magical animal companion Enki, embark on a quest of vengeance to destroy the old gods.
Immortals of Aveum (2023)
Immortals of Aveum is an upcoming first-person shooter developed by Ascendant Studios and published by Electronic Arts. Not much is currently known about this title other than that it is set in the fictional universe of Aveum and players will depart on a quest to save it from the brink of ruin by wielding mystical sigils to control magic and smite their foes.
Killer Klowns from Outer Space: The Game (2023)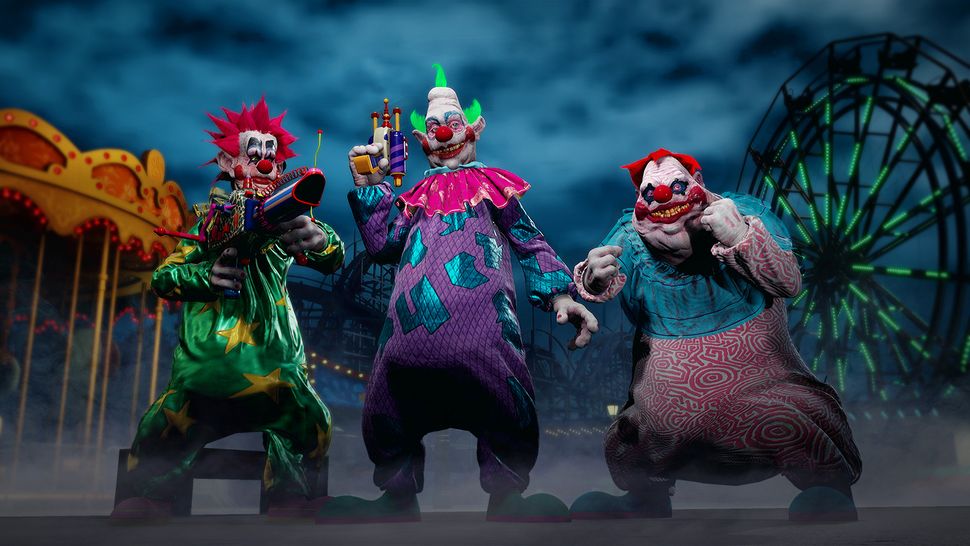 Killer Klowns from Outer Space: The Game is a co-operative survival horror game based on the '80s cult horror-comedy movie of the same name. Play as the alien Klowns and invade Earth to harvest the humans or play as a group of survivors and fight back the extraterrestrial menace.
Layers of Fears (2023)
Layers of Fears is the next major entry in the first-person horror franchise, Layers of Fear. Not much is currently about this title except that it will tell the tragic stories of disturbed artists wrestling with their inner demons across multiple generations.
Lies of P (2023)
Lies of P is an upcoming action-RPG soulslike that reimagines the classic tale of Pinocchio into a dark, steampunk, fantasy adventure. You play as Pinocchio, an android puppet, on a quest to save the city of Krat from an army of crazed mechanoids and learn how to become human.
Like a Dragon Gaiden: The Man Who Erased His Name (2023)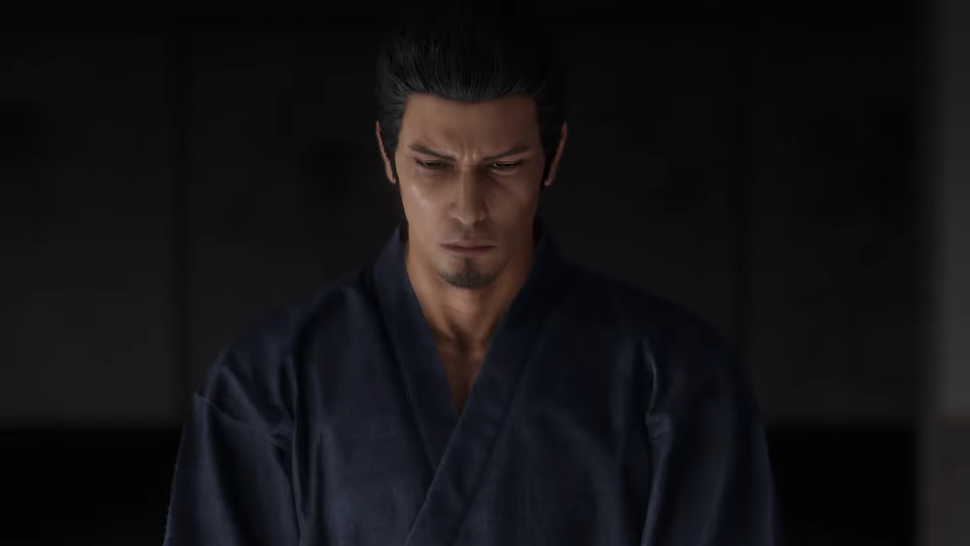 Like a Dragon Gaiden: The Man Who Erased His Name is an upcoming action-adventure side-story in the Like a Dragon franchise. This title will follow Kazuma Kiryu's perspective after the events of Yakuza 6: The Song of Life, all the way up to his appearance in the upcoming Like a Dragon 8.
Lost Eidolons (2023)
Lost Eidolons is an upcoming turn-based strategy game being published and developed by Ocean Drive Studio, Inc. You play as Eden, the leader of a mercenary band rebelling against the imperial empire after they razed your home village to the ground. Raise an army of heroes and lead it into battle against the corrupt imperials and towering monsters.
Miasma Chronicles (2023)
Miasma Chronicles is an upcoming, turn-based tactical RPG developed by The Bearded Ladies and published by 505 Games. Set in a post-apocalyptic future, America has been ripped asunder by a deadly supernatural force known as "Miasma."
You play as Elvis, a young man who has the power to fight back and control the "Miasma" by using a technologically advanced glove left to him by his missing mother when he was a child. Journeying the wasteland with his older robotic "brother," Elvis must his gifts to cleanse the land of "Miasma" and discover the answers as to what caused this phenomenon to appear and why he was given this incredible responsibility in the first place.
Moving Out 2 (2023)
Moving Out 2 is a physics-based puzzle game developed by SMG Studio and Devm Games and published by Team17. Embark on a zany adventure across multiple dimensions and use your moving skills to help the residents of Packmore and beyond move out of their old homes and into their new ones.
Ni no Kuni 2: Revenant Kingdom (2023)
Ni no Kuni 2: Revenant Kingdom is the sequel to LEVEL-5's critically-acclaimed JRPG, Ni no Kuni: Wrath of the White Witch Remastered. In this tale, you play Evan, a young king whose kingdom has been overthrown in a bloody coup d'état and must now embark on a journey with his friends to create a new one and save the world from an ancient evil force.
Palworld (2023)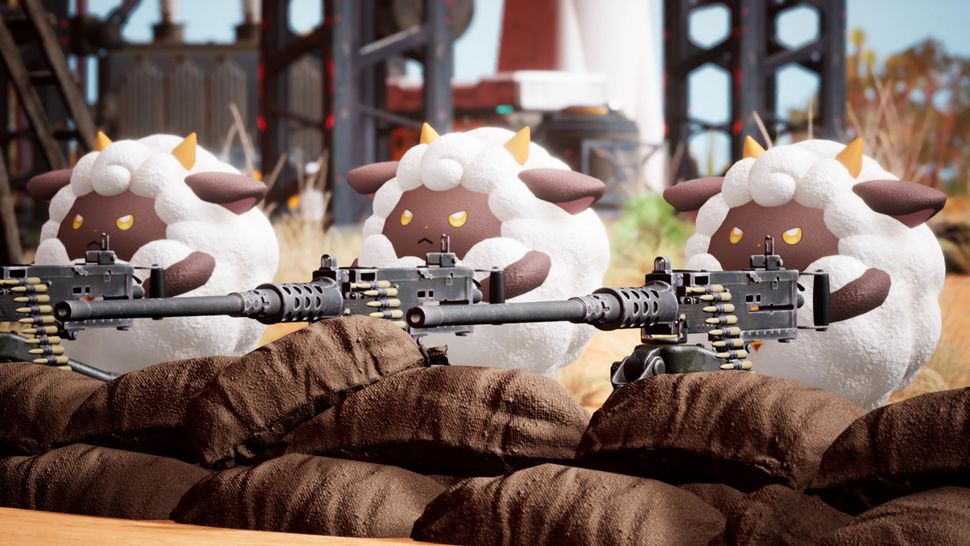 Palworld is an open-world survival MMO with elements of third-person shooters and monster-catching games. Set in a colorful yet dangerous world, you survive by befriending mysterious creatures dubbed "Pals." Together you will explore the land, farm for resources by building factories, and battle evil poachers who want to kidnap Pals and sell them off for profit.
Party Animals (2023)
Party Animals is an action party game developed by Recreate Games and published by Source Technology. Play as cute, fuzzy animals and beat the snot out of each other in hilarious, physics-based brawls using fisticuffs, weapons, and stage hazards to send your opponents flying off the stage.
Ravenlok (2023)
Ravenlok is an action RPG developed and published by Cococumber, the creator of Echo Generation. You play as Ravenlok, a young girl trapped in another world after stumbling onto a magic mirror. To return home, she must explore this fantastical realm, converse with deranged characters, and save a kingdom from the tyrannical reign of the Caterpillar Queen.
Remnant II (2023)
Remnant II is a sequel to Remnant: From the Ashes developed by Gunfire Games and published by Gearbox Publishing. Once again, the remnants of humanities are forced into a battle for survival as they are pitted against ungodly abominations and horrifying eldritch horrors from other worlds.
You can charge into the unknown alone or with your friends in three-player co-op for a better chance at saving all of reality.
REPLACED (2023)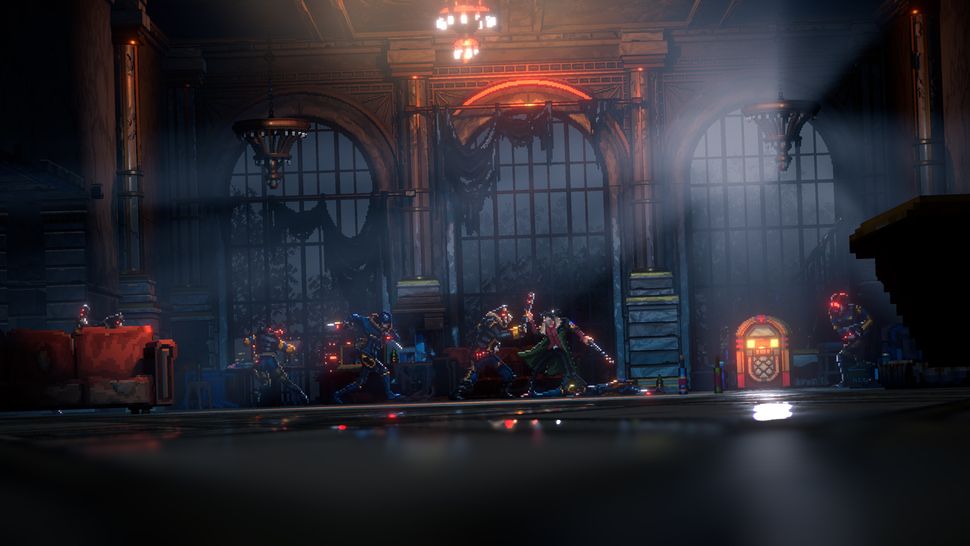 REPLACED is a 2.5D action platformer developed by Sad Cat Studios and published by Coatsink. Set in a gritty, sci-fi alternative version of the 1980s, you play as R.E.A.C.H., an artificial intelligence that has been forcefully trapped inside a human body. Your goal is to survive the dangerous, crime-riddled, dystopian society of Phoenix City and discover how to free yourself from your human prison.
Scathe (2023)
Scathe is a DOOM-inspired, first-person shooter developed by Damage State Ltd and published by Kwalee. You play as Scathe, an enforcer of the Legions of the Hell that must prove their worth to the Divine Creator by slaughtering his way through a demon-infested maze.
Spirittea (2023)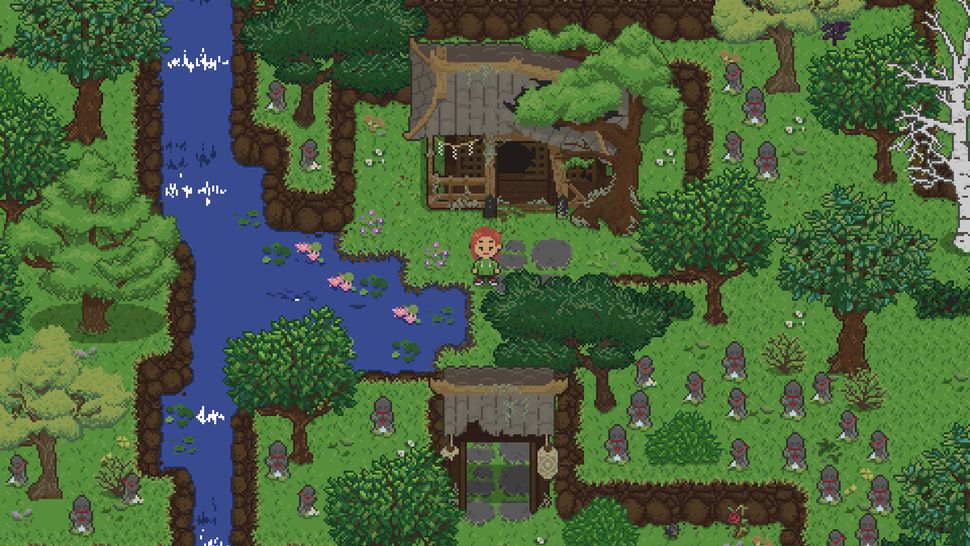 Spirittea is a life-sim RPG developed by Cheesemaster Games and published by No More Robots. Deep within the mountains lies a rural town where spirits are causing mischief because the locals have stopped worshipping them and paying tribute. As the only person who can see the spirits, it is up to you to pacify them by aiding the community and managing a bathhouse that is capable of calming the spirits and helping them remember their past lives.
S.T.A.L.K.E.R. 2: Heart of Chernobyl (2023)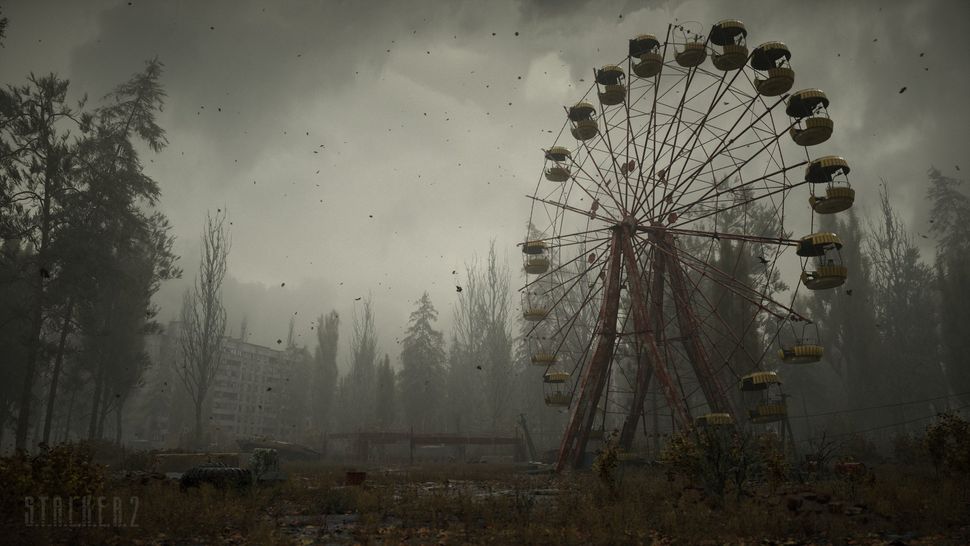 Microsoft also unveiled STALKER 2: Heart of Chernobyl at their July showcase as a timed exclusive for Xbox Series X and PC. STALKER is an open-world shooter with survival elements, tasking players to navigate a radiated Chernobyl filled with physics anomalies and other threats lurking in the dark.
Starfield (2023)
Microsoft grabbed Starfield with its ground-shaking purchase of Bethesda in 2020. Starfield is a singleplayer sci-fi RPG set in space, although almost nothing is known about the game so far. We know that Starfield will launch in 2023.
Stray Blade (2023)
Stray Blade is an upcoming action-RPG developed by Point Blank Games and published by 505 Games. You play as a rogue adventurer traveling the ancient Valley of Acrea alongside your companion, Boji the Xhinnon wolf. Your quest is to uncover Acrea's lost history and retrieve the legendary Acrean Metals in the hopes that their power can restore peace to your war-torn world.
Suikoden I&II HD Remaster Gate Rune and Dunan Unification Wars (2023)