7 Prime Day deals I can't live without: PC and gaming favorites from my desk
It's easy to recommend my daily tech, especially at these prices.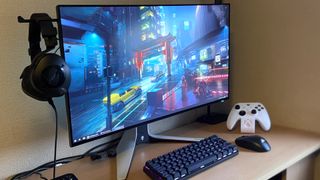 (Image credit: Ben Wilson | Windows Central)
You're probably sick of hearing about Amazon Prime Day, and it's only just started. I get it. Everything is usually advertised as the absolute best deal, despite some dubious price inflation often happening in the background by the big yellow retailer and its competitors.
Prime Day deals
• Best deals: Our best (so far)
• Windows laptops
• Gaming laptops
• 4K and ultrawide monitor deals
• Gaming monitors
• GPU deals: AMD & NVIDIA
• Motherboard deals: Intel & AMD
• NAS deals: Network-attached storage
• Routers: Wi-Fi home networking
Still, there's a reason we're recommending the best Amazon Prime Day 2023 deals on Windows, Xbox, and more. It's because we actually test this stuff for a living.
I have the pleasure of trying out some of the hottest laptops, accessories, and gaming peripherals as part of my job as the channel editor for everything tech related at Windows Central.
On more than one occasion, some reviews transformed into a regular part of my working desk or at least hit the top of my shortlist for recommendations for friends and family. For once, there is a generous amount of Prime Day reductions on my favorite devices, and I'll share the deals that are worth your time.
The best Prime Day deals right now
Editor's picks: Prime Day deals from my desk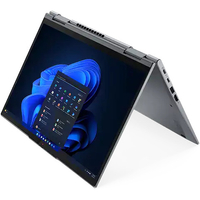 Lenovo ThinkPad X1 Yoga (Gen 8): was $3,039 now $1,823.40 at Lenovo
My X1 Yoga Gen 8 review proved that ThinkPad laptops are way more interesting than they might seem, and this ThinkPad rapidly took over the Surface Laptop Go 2 as my work machine. The 2-in-1 versatility combines with a battery that genuinely delivers on its all-day promise, and Lenovo's companion apps make the package the perfect laptop for remote workers.
✅ Pros: Tremendous battery life and reliable input options help with traveling.
❌ Cons: IPS panel struggles in daylight, and the OLED upgrade isn't cheap.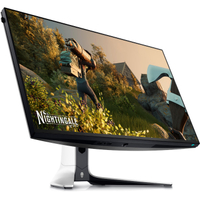 Alienware 27-inch gaming monitor: was $649.99 now $549.99 at Dell
It didn't take much convincing to fork out the cash on a monitor mount after my 27-inch Alienware AW2723DF review showed it deserved a place on my desk. It was a little too big for my old setup, but the laughably simple construction and gorgeous 240Hz refresh rates made this 1440p monitor a permanent feature in my home office.
✅ Pros: Up to 600 cd/m² (nits) brightness with 1ms response time.
❌ Cons: Adjustable stand encroaches on smaller desks.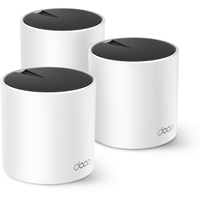 TP-Link Deco X55 mesh Wi-Fi: was $229.99 now $179.99 at Amazon
My house sucks for wireless networking. The brickwork is too thick for a single-unit router to reach my office at the farthest point away. After my TP-Link Deco X55 review, I had no reason to disconnect the perfect mesh system since it feeds my ISP's maximum bandwidth to every device, including LAN-only desktops. Flawless for homes with Wi-Fi dead spots.
✅Pros: Three Gigabit LAN ports on each unit, with simple setup and management via mobile apps.
❌Cons: AC power cables are short, with only one Ethernet cable included.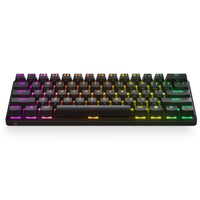 SteelSeries Apex Pro Mini Wireless: was $239.99 now $175.99 at Amazon
I've always said that my SteelSeries Apex Pro Mini Wireless review could have reached a perfect score if this keyboard wasn't so expensive at MSRP. As an RGB-loving gamer, it's easy to recommend it to anyone looking for a mechanical option with linear switches without building one yourself. Dual actuation allows for a level of custom key macros that you might not expect.
✅ Pros: Animated, per-key RGB with linear switches.
❌ Cons: Secondary key functions (media controls) are not illuminated.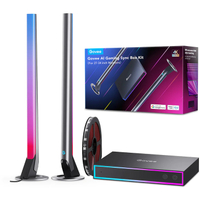 Govee AI Gaming Sync Box Kit: was $299.99 now $199.99 at Amazon
This one is more indulgent because I'm a sucker for RGB lights. You'll want to check my Govee AI Gaming Sync Box Kit review for an example of what these look like in motion, but it's the closest thing to a cinema experience I've had while gaming. It beams colors from the edge of your TV around the room, perfectly synced with what's onscreen. Beautiful.
✅ Pros: Supports up to 4K resolutions or 240Hz, beaming RGB like a Daft Punk concert in your room.
❌ Cons: Strictly 27-34" screens only, 32" is the sweet spot.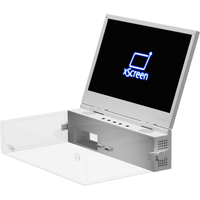 xScreen for Xbox Series S: was $199.99 now $159.99 at Amazon
One of the only negative points made in my xScreen for Xbox Series S review was the company's absence from third-party sellers like Amazon. Well, now they're on the platform, and anyone can pick up this perfect companion for Microsoft's disc-less console to play it in a portable fashion. Perfect for travels.
✅ Pros: Easy to attach and perfectly matches the Series S aesthetics.
❌ Cons: Underwhelming speakers and your Xbox USB ports are restricted while in use.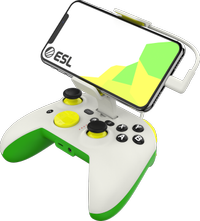 RiotPWR ESL mobile controller: was $69.99 now $39.99 at Amazon
I love my Steam Deck. I play it almost every day. However, it's never been my primary choice for playing Xbox Cloud Gaming. That honor stays with my phones, and my RiotPWR ESL mobile controller review ended with me keeping my old iPhone to use with this controller featuring its less-than-subtle Xbox design.
✅ Pros: Pass-through charging and headphone port.
❌ Cons: Incompatible with Lightning headphones.
Trust me, I do this for a living
Everyone is telling you what they think the best deals are, and it's exhausting. The thing is, every one of these picks is in front of me right now. That's one of the best parts of Prime Day, and with the parallel sales held by Amazon's competitors, it's easy to find some deals that I can genuinely praise because I still use these devices daily.
Sure, if money were no option, I might have bought one of my picks from the best Prime Day graphics card deals, but self-restraint saw me buying more boring options this year, like a fold-out gazebo for camping. I wish I were joking. Still, the rest of the Windows Central team and I are putting our experience into the choices made for our roundup of the best overall deals on Windows, Xbox, and everything else that fits before the two-day event ends.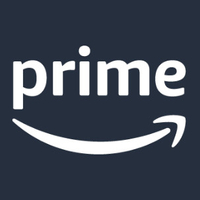 Amazon Prime: Free 30-day trial
Enjoy all the benefits of exclusive discounts during Prime Day, and cancel anytime. If you decide to stay, it's $14.99/month (plus tax) after the trial. Includes extra benefits like free games via Prime Gaming and more bonus content for subscribers.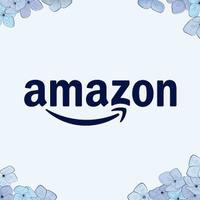 Amazon eGift: Buy a $50 card and get free $5 credit
Prime subscribers purchasing $50 or above in Amazon eGift cards will get $5 Amazon credit to spend. Essentially free money from Amazon, the eGift cards all need to be purchased simultaneously. This offer is valid through July 10 at 11:59 p.m. (PT), so don't wait!
Get the Windows Central Newsletter
All the latest news, reviews, and guides for Windows and Xbox diehards.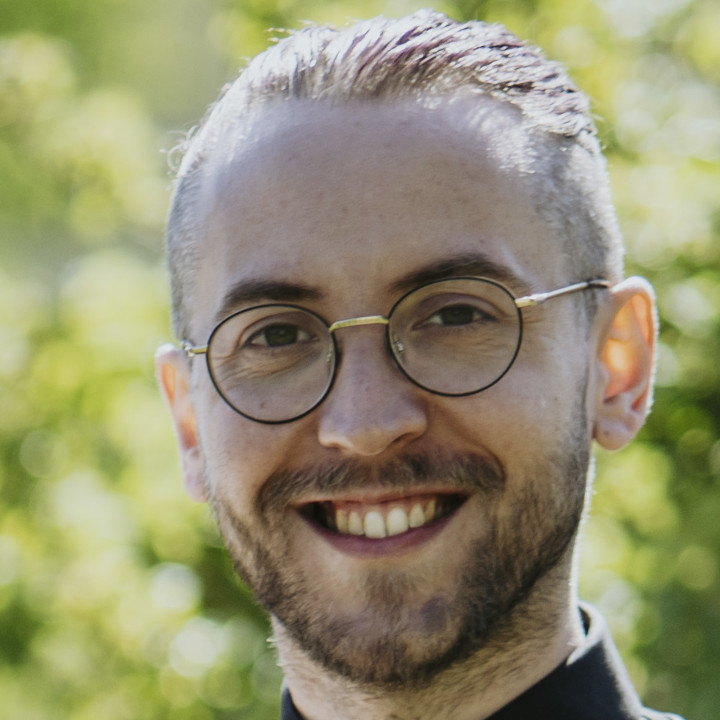 Ben is the channel editor for all things tech-related at Windows Central. That includes PCs, the components inside, and any accessory you can connect to a Windows desktop or Xbox console. Not restricted to one platform, he also has a keen interest in Valve's Steam Deck handheld and the Linux-based operating system inside. Fueling this career with coffee since 2021, you can usually find him behind one screen or another. Find him on Mastodon @trzomb@mastodon.online to ask questions or share opinions.