Best Third-Party Ink Replacements for Dell Printers in 2022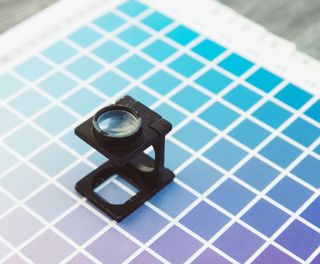 You don't have to be the frugal sort to get a discounted name brand printer in 2019. Inkjet printer prices are crazy low, but replacement cartridges swing the other way. My Dell printer is stocked with replacement cartridges from Speedy Inks because they're every bit as reliable as the OEM offerings but cost half the price. If you have a Dell inkjet printer, you can save some cash by choosing one of these third-party alternatives.
Best Overall: Speedy Inks
Why you can trust Windows Central Our expert reviewers spend hours testing and comparing products and services so you can choose the best for you. Find out more about how we test.
Speedy Inks
Color your world
Reasons to buy
+
Accurate, beautiful colors
+
Inexpensive
+
Do not leak
+
Never dry up
Reasons to avoid
-
No black cartridges included
This six-pack of ink cartridges from Speedy Inks fits Dell V525w and Dell V725w printers and includes two cyan cartridges, two magenta, and two yellow. The colors are bright and vibrant whether you're using all-purpose printer paper, heavy cardstock, or glossy photo paper.
Color brochures, letters, cards, graphs, and photographs come out crisp and clean page after page. After using these cartridges for more than a year, I've never received a dud or had one dry up prematurely. Without fault, each cartridge yields about 700 pages, so this half a dozen will keep you in business for a good while.
The only downside here is that this set does not include any black replacement cartridges. Keeping that in mind, this is still a phenomenal deal for six cartridges that never fail or leak and perform just as well as those from Dell.
Best Value: New York Toner
New York Toner
A real buy
Reasons to buy
+
Cheap
+
Clear text
+
True colors
+
No bleed-through
When the bottom line matters most, you can't go wrong with this five-pack of ink from New York Toner. This kit includes two high yield black cartridges, one cyan, one yellow, and one magenta. The cartridges are compatible with Dell V525w and V725w inkjet printers and yield roughly 700 pages per color cartridge and 750 per black cartridge.
Ink colors are spot-on, don't bleed through paper, and dry quickly. Text is always clear and lines clean. For small offices and home use, it's hard to deny the value of picking up five ink cartridges at one-quarter the price of OEM alternatives.
There is one weakness, and that's that installation can leave you with inky fingers if you don't plan ahead. Holding cartridges upright for a few moments before placing them in your printer will go a long way toward curbing this problem. It's a minor inconvenience for cartridges with good performance.
Best for Home Use: ESTON
ESTON
Great for general use
Reasons to buy
+
No bleed-through
+
Clean text
+
Inexpensive
+
Does not clog printer heads
Reasons to avoid
-
Black cartridges prone to leaks
-
Colors not as bright as OEM cartridges
ESTON replacement cartridges work with Dell's all-in-one V525w and V725w printers. This five-pack of ink includes two large capacity black cartridges, one yellow, one cyan, and one magenta. Page yield is reliable at 750 pages per black cartridge and 700 pages for color cartridges.
Colors are vivid and accurate, though slightly less bright than with Dell's cartridges. If you're printing graphs, charts, letters, or schoolwork, you probably won't notice a difference in color quality. If you're a photographer though, you may want to look elsewhere. For general home and small office use, this is an excellent buy for inks that dry fast, are not prone to smearing, and print uniformly page after page.
One potential weakness is that the black inks tend to leak after removing the cartridge's cap before installation. You can avoid this by holding the container upright for a few moments before uncapping and installing. Overall, this is an excellent set of inks that will be a good fit for most people.
Best Bundle: LD Products
LD Products
When you need to stock up
Reasons to buy
+
Beautiful colors
+
Prints well on all types of paper
+
Great for photos
+
Budget-friendly
Reasons to avoid
-
Cartridge contacts may need to be cleaned
When you need to stock up, LD Products can help with this nine-pack of ink designed for use with Dell V525w and V725w inkjet printers. This king-sized bundle comes with three black cartridges, two yellow, two magenta, and two cyan.
Page yield is on-target with the black cartridges reliably printing about 750 pages and the color cartridges capable of putting out 700 pages. Colors are vivid and true, blacks are dark and clear, and this set worked without a hitch on all types of paper, even glossy photo paper and thick cardstock.
If there's room for improvement, it's with the cartridge contacts. We had a little trouble getting ink to flow from a few containers. We performed a quick cleaning of the contacts with a drop of rubbing alcohol and that solved the problem, but directions that explain this would be helpful.
Best Black Cartridge: Ink Now
Ink Now
When you only need one
Reasons to buy
+
Cartridges do not leak
+
Clean lines
+
Clear text
+
No bleed-through
Reasons to avoid
-
May need to do a hard reset on the printer for a cartridge to be recognized
When you only need a black cartridge, Ink Now should be at the top of your list of suppliers. This is a high yield cartridge that delivers 750 crisp, clean pages and is compatible with Dell inkjet printers V525w and V725W.
We suffered no ink leaks of any kind before, during, or after installation. The deep blacks look great in text and images, and the ink dries quickly and never smudges or causes bleed-through on even the thinnest of paper. Lines were always clean and free of extraneous ink dots.
The only hiccup we had was an occasional error from our printer that refused to recognize a newly installed cartridge. Doing a hard reset was an easy fix that worked every time.
Best Remanufactured: HOTCOLOR
HOTCOLOR
Fresh ink, recycled cartridges
Reasons to buy
+
Eco-friendly
+
Dynamic colors
+
Smudge-free
+
Great value
Reasons to avoid
-
Some problems with ink leaking during installation
HOTCOLOR's eight-pack of inks works with Dell's V525w and V725w printers. The remanufactured set arrives with two high yield black cartridges, two cyan, two magenta, and two yellow. HOTCOLOR sends installation instructions via email at the time of purchase and also includes a printed set in the product box.
Color quality is excellent, and we were hard-pressed to find a difference between the original Dell cartridges and these. On everything from photo paper and cardstock to thin all-purpose sheets, HOTCOLOR delivered with clear text and precise, smearless lines.
The only trouble we encountered was with a few leaky cartridges. Our usual trick of holding the cartridges upright prior to removing the tape sealing the cartridge contacts worked most of the time, but we still recommend having a paper towel or rag handy during installation.
Bottom line
Dell printers are some of the best on the market, but as any Dell owner can tell you, there aren't many third-party replacement cartridges available, and that could be a great way to save some money. When people ask for my opinion, I always recommend Speedy Inks.
As a writer and photographer, I can't afford to waste time or money on ink that's acceptable, but not great. Speedy Ink is different. This six-pack of color inks put out true colors that rival Dell's original cartridges, but for a devilishly low price. Not once has a cartridge I've used dried up, created printer head clogging problems, leaked, or caused an installation error. Simply put, they are the best third-party ink replacements available today for Dell printers.
The one caveat: there are no black cartridges included in this set, which means you'll need to buy those separately. Considering the low price and high quality of this set, these are worth every penny.
Get the Windows Central Newsletter
All the latest news, reviews, and guides for Windows and Xbox diehards.