The 7 best Steam Deck accessories to buy before Prime Day ends
The Steam Deck isn't perfect, but these extras have it coming close.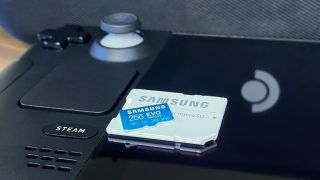 (Image credit: Ben Wilson | Windows Central)
Prime Day is nearly over. The second day, I mean. Somehow, Amazon can stretch a day of discounts over more than 24 hours, but there is still some time left to grab the best deals on some of my favorite Steam Deck accessories. Valve's plucky portable PC rarely leaves my side.
Prime Day deals
• Best deals: Our best (so far)
• Windows laptops
• Gaming laptops
• 4K and ultrawide monitor deals
• Gaming monitors
• Xbox deals: Gaming accessories
• GPU deals: AMD & NVIDIA
• Motherboard deals: Intel & AMD
• NAS deals: Network-attached storage
• Routers: Wi-Fi home networking
We're still hunting down the best Amazon Prime Day 2023 deals on Windows, Xbox, and more. Most of the hottest deals you've probably already seen, but some lesser-known add-ons are well worth your time.
Testing high-profile laptops, accessories, and gaming hardware is all part of my daily experience as the tech channel editor at Windows Central, and occasionally that extends to my favorite handheld console: Steam Deck.
Some reviews transform into a regular part of my gaming life or at least hit the top of my shortlist for recommendations for friends. For once, there is a generous amount of Prime Day reductions on my top Steam Deck accessory picks, and I'll share the seven deals that are worth your time.
The best Prime Day deals right now
Steam Deck deals on Prime Day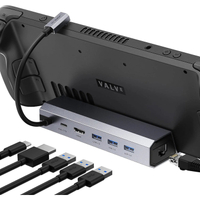 JSAUX 6-in-1 dock: was $39.99 now $31.99 at Amazon
Our resident Linux fanatic Richard Devine (he still likes Windows, honest) explains in his JSAUX Steam Deck dock review that you get exactly the same functionality with this affordable alternative as you would with the official model. It's enough to convince me to stick with it, and I regularly hook it up to an Elgato capture card for footage.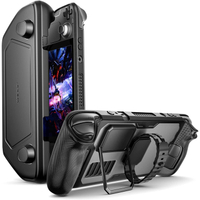 JSAUX ModCase: was $29.99 now $23.99 at Amazon
Of course, you already get a free carrying case with every Steam Deck, no matter which model you choose. For actually playing the thing, though, it becomes a little tedious to grip for extended play during long flights. Luckily, JSAUX has a modular silicone case that can hold power banks or sit upright on a tray table.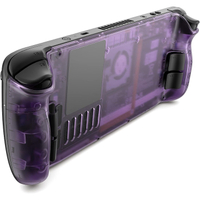 JSAUX transparent back plate: was $39.99 now $31.99 at Amazon
I recommend these back plates for more than my constant yearning for millennium-era aesthetics of 'everything is transparent.' You get everything you need in the box, including tools, screws, and replacement triggers that feel even better than the stock Steam Deck variants. Available in various colors.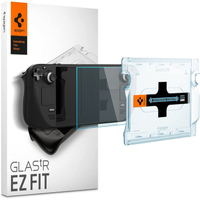 Spigen screen protector: was $15.99 now $12.79 at Amazon
It's a screen protector. You don't need me to explain why it's good because a scratched screen is bad. Specifically, though, I stick with Spigen because they've kept my smartphones safe for years and throw in a fantastic alignment kit to help prevent trapped air bubbles.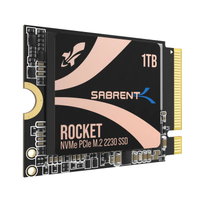 Sabrent Rocket 2230 1TB: was $269.99 now $109.95 at Amazon
One for the brave tinkerers, replacing the internal solid-state drive on a Steam Deck isn't as difficult as you might think and is well worth the investment on this perfect 1TB upgrade from Sabrent. No threats of overheating or ill-fitted parts; it's ideal for Steam Decks in need of extra storage.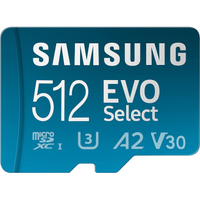 Samsung EVO Select microSD: was $44.99 now $29.99 at Amazon
If you want a more straightforward method for expanding storage on Steam Deck, stick with the EVO Select range from Samsung. They match the read/write speeds closely to the console's maximum potential and come in various sizes if you prefer.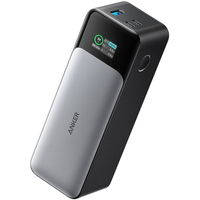 Anker 737 power bank: was $149.99 now $99.99 at Amazon
I'll praise the Steam Deck all day long, but there's no denying its battery life isn't the best. If you boot up any power-hungry title, like Marvel's Spider-Man, you're not making it through a long journey. I've never complained about Anker power banks, and the 737 can fully charge a Deck from empty.
Never putting the Deck down
Can't stop, won't stop. I play my Steam Deck almost every evening before bed and often while I'm waiting for bigger, uglier games to download and install on my desktop PC. It's not perfect, but my top picks for accessories can prop up its minor shortcomings by extending battery life and making it a little less fragile to carry around in the outside world.
Between me and the rest of the Windows Central team, we have plenty of experience with the quirks of Valve's handheld. Since it's a portable PC, the Steam Deck is compatible with any of the best Prime Day Xbox deals that also work on a desktop, like controllers and headsets. Time is running out, though, so don't hang around if you've been debating some add-ons for your Deck.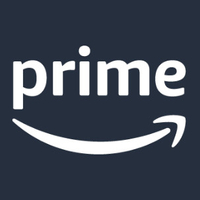 Amazon Prime: Free 30-day trial
Enjoy all the benefits of exclusive discounts during Prime Day, and cancel anytime. If you decide to stay, it's $14.99/month (plus tax) after the trial. Includes extra benefits like free games via Prime Gaming and more bonus content for subscribers.
Get the Windows Central Newsletter
All the latest news, reviews, and guides for Windows and Xbox diehards.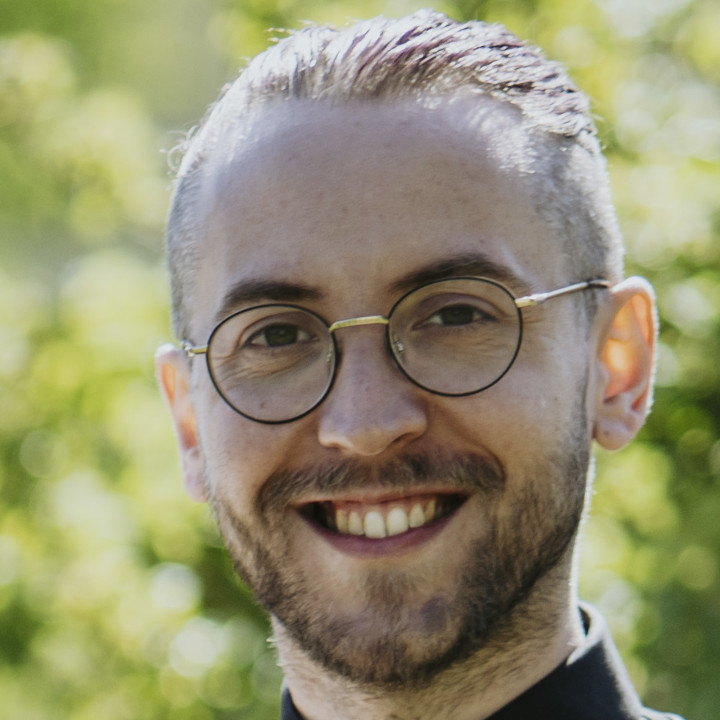 Ben is the channel editor for all things tech-related at Windows Central. That includes PCs, the components inside, and any accessory you can connect to a Windows desktop or Xbox console. Not restricted to one platform, he also has a keen interest in Valve's Steam Deck handheld and the Linux-based operating system inside. Fueling this career with coffee since 2021, you can usually find him behind one screen or another. Find him on Mastodon @trzomb@mastodon.online to ask questions or share opinions.