I review tech for a living and these are the 7 Prime Day deals for devices I cannot do without
I really wouldn't want to go a day without any of these devices.
Prime Day Deals
• Best deals: Our best
• Windows laptops
• Gaming laptops
• 4K and ultrawide monitor deals
• Gaming monitors
• GPU deals: AMD & NVIDIA
• Motherboard deals: Intel & AMD
• NAS deals: Network-attached storage
• Routers
Every year for the past seven years, I've covered Amazon Prime Day by spending the two-day period looking for the very best tech deals. My eyes have widened quite a few times already this year seeing some of the greatest discounts on desireable devices that I've ever seen. But as I've learned from covering Prime Day multiple times, just because something is reliable and a good deal doesn't mean I'll actually get my money's worth from it.
This year, I've decided to do something a little different. Being a writer and reviewer, I've had the chance to try out a ton of tech in the last few years and I've come to rely on some of the best devices out there. Out of everything on sale right now, these are the seven things that I absolutely wouldn't want to be without. And yes, they all have Prime Day deals going on right now.
Rebecca's quick list
I used to review robot vacuums for a living and whenever someone asks me what brand to get I always tell them Roborock. These reliable vacuums are powerful enough to clean up after my messy cats and dog and do so by mapping my house and leaving perfect vacuum lines.
When I did my Roborock S7 MaxV Ultra review, I talked about how much I love this robot vacuum and empty station combo since they make it so I hardly have to do anything to keep my house clean. After each cleaning, the vacuum empties its debris into the station and I only have to empty the station about once a month, which is a lot better for my allergies than emptying it every day. It also can empty the water tank and refill it as long as there is enough water in the station's reserves. What's more, the Robrock S7's object detection means I don't have to constantly monitor it like some other robot vacuums out there because I know it can get around larger items like shoes, dog toys, and blankets without sucking them up and causing problems.

Without the Roborock S7, my home wouldn't look nearly as clean as it does. Gone are the balls of dog fur that used to gather in the corners. The floors around my cat boxes stay clean even though my cats like to throw litter around like confetti. I have the Roborock S7 scheduled to clean every morning when everyone is away and I always come out to perfect vacuum lines. It's a very special kind of happiness.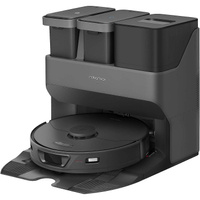 Roborock S7 Max Ultra: was $1,299 now $999 at Amazon (- $300)

It uses object detection to avoid most things on my floors, has a self-cleaning mop, and the station holds a lot of debris so I only have to empty it about once a month rather than every day. Plus, if my pets make a mess, I can use the app to tell the vacuum to go clean a specific area of the house. It's extremely convenient.

Price check: Best Buy $1,059

✅Best features: Perfect row cleaning, scheduling, obstacle avoidance, auto-empty station, self-cleaning mop, house mapping.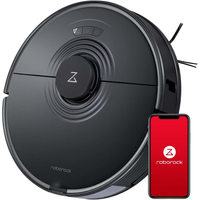 Roborock S7: was $649 now $359 at Amazon (- $290)
Of course, if you don't want the auto-empty dock, you can purchase the Roborck S7 robot vacuum on its own and save a good deal of money. I absolutely love this device as it always cleans in perfect lines, is easy to control from the app, and has powerful suction that cleans up after my shedding dog and litter-tossing cats.

Alternative deal: Roborock Q5 $259 at Amazon

✅Best features: Powerful suction, scheduling, perfect vacuum lines, house mapping, obstacle avoidance.
On average, I probably spend at least three nights a week online playing multiplayers with my friends and I've learned that the key to good teamwork is communication. This is best achieved by having one of the best gaming headsets that actually has a decent microphone such as my beloved HyperX Cloud 2.
Obviously, this isn't the latest version of HyperX's gaming headset as you can see from my HyperX Cloud 3 review. However, I absolutely love his gaming accessory and still prefer to use it when PC gaming or console gaming. It has a very comfortable fit and is one of the few low-priced headset that actually has a good microphone. I absolutely hate it when I'm playing with friends online only to learn that my voice is cutting out or coming through with crackling static, but that doesn't happen with the HyperX Cloud 2 headset.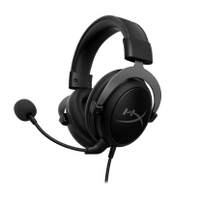 HyperX Cloud 2 Wired Gaming Headset: was $99 now $59 at Amazon (-40%)
Sounds come through very clearly and I love that this is one of the few lower-cost headsets that actually carries my voice clearly to teammates without any accompanying sound issues. They're also very comfortable to wear for long stretches and look nice too.

Price check: Best Buy $81 | Walmart $79

✅Best features: Very low latency, amazing audio quality, excellent microphone, comfortable fit.
I'm a big multitasker who has traditionally always worked with three monitors connected to my PC. However, doing the Dell UltraSharp 49 Curved Monitor review earlier this year opened my eyes and made me switch from my multi-monitor setup to just using this ultrawide one. I love how narrowing down to just one monitor has freed up so much room on my desk. Making this switch is also what helped me realize that the best way to play Diablo 4 is with an ultrawide monitor since it allows me to see so much more at once.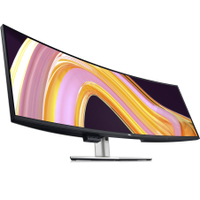 Dell UltraSharp Curved Monitor (U4924DW): was $1,999 now $1,482 at Walmart (-$517)
As long as you utilize Windows' PowerToys (a Windows management software), you'll be able to divide your screen as conveniently as when using multiple monitors. It offers a great color range and a 60Hz refresh rate and is relatively easy to put together.

Price check: Amazon $1,484

✅Best features: Great color range, relatively easy assembly.
Due to the way that my house was built, my Wi-Fi was often spotty in various parts of the house when I moved in. That is until I purchased this Wi-Fi 6 extender system. Now, I and my guests never have a problem connecting to the Wi-Fi signal which extends to every room and is easily connected to in my yard as well. They also work very well with TP-Link HomeShield to monitor the security of any device on the network.
Another thing I love about these extenders is that I constantly forget that we even have them set up around the house because they are so minimal looking and don't draw attention to themselves. They just work and make it so I never have to worry about my Wi-Fi connection.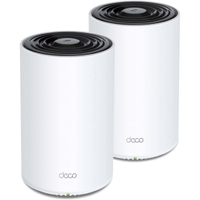 TP-Link Deco X68 WiFi 6 Extenders: was $249 now $179 at Amazom (save $70)
Extend the reach of your home Wi-Fi by setting up these TP-Link Deco X68 WiFi 6 Extenders. They look nice, provide fast connections, and offer great range. This honestly isn't the lowest price these extenders have ever been at Amazon, but it's still a really good deal overall, especially for the convenience they supply.

Price check: Best Buy $222 | Walmart $209

✅Best features: Extremely fast, Great range, look good in the home, works well with HomeShield
Last summer, I went on vacation to attend a family reunion. However, my usual pet sitter was busy and I couldn't find anyone who could check on my cats while I was away. Since I wasn't going to be gone too long, I decided to grab this automatic pet feeder. I've liked it so much that I've continued to use it everyday since coming back. It has a small LCD screen with a clock and buttons that allow me to schedule up to four meals per day.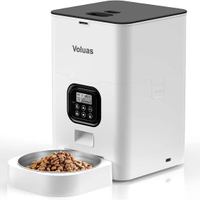 Voluas Automatic Pet Feeder: was $79 now $46 at Amazon (-42%)
This automatic pet feeder is easy to place wherever I need it since it can plug into an outlet or draw on batteries for power. Unlike fancier feeders, it doesn't connect to an app or warn me when food is low. However, I only have to fill it up about once more a month, and it's been super reliable ever since I got it. Full disclosure, one cat was initially scared of it, but she's come to love it since then.
Price check: Walmart $69

✅Best features: Schedule 4 meals per day, Programmable LCD screen, battery, or wired connection.
I love playing my favorite PC games on my Steam Deck and ROG Ally, but sometimes I want to connect the device to my TV or computer monitor which is where this dock comes in handy. As I talked about in my ROG Ally review, the device doesn't have the best battery, so being able to play while plugged in to the JSAUX dock is also a way to better appreciate the handheld.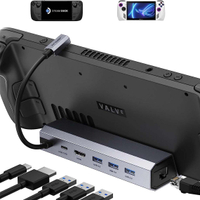 JSAUX Docking Station (HB0603) for Steam Deck and ROG Ally: was $39 now $31 at Amazon (-20%)

This dock offers three USB-A 3.0 ports to attach various accessories, an HDMI port that support 4K 60Hz output, and a USB-C PD port for charging. I love how small and compact it is and that it holds my handheld systems to nicely while they're in place.
Alternate deal: JSAUX Docking Station (HB0602) $23 at Amazon
✅Best features: 4K@60Hz HDMI 2.0, 3 x USB-A 3.0, 100W USB-C charging port.
I've said this before, but I absolutely love my LG C2 OLED 4K TV and recommend it over the newer version since it works just as well but saves you money. This display handles game visuals so beautifully with a vibrant range of colors and true black that show off even the darkest scenes with plenty of detail. It absolutely changed my gaming experience when we swapped out our old TV for this OLED one. If you're looking for a good TV deal this Prime Day, I really cannot recommend this one enough.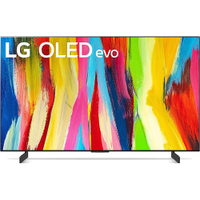 LG C2 OLED 4K evo 65-inch TV: was $1,899 $1,496 at Amazon (save $403)
OLED TVs are known for their vibrant colors and true black abilities, and the LG C2 OLED doesn't disappoint. It makes it possible to discern details in even the darkest of scenes and is great for gaming thanks to its 120Hz refresh rate and 1ms response time. It also has an HDMI 2.1 port making it a great choice for Xbox Series X or PlayStation 5 gaming.

Price check: Best Buy $1,499

✅Best features: Amazing color, true black, 120Hz refresh rate, 1ms response time, G-Sync, and FreeSync.
The best Prime Day deals for things you'll actually use
Undoubtedly, the thing that I use the most out of everything on this list is the Roborock S7 MaxV Ultra. But it doesn't even feel like I use it all that often because it turns on at the time I've scheduled and keeps my house clean without me having to interact with it too much. Of course, having an auto-empty station means I only have to empty the debris bin about once a month rather than every day. I absolutely love knowing that its object detection will prevent it from destroying my belongings. Plus, coming home to perfect vacuum lines in my living room brings a really special kind of peace. It's powerful enough to pull up dog fur, kitty litter, and kibble from my carpets and floor. Plus, if someone makes a mess, I can send the Robrock S7 to a specific spot and it will clean the area so I don't have to.
Aside from my beloved robot vacuum, the thing I use the most is my Dell UltraSharp 49 Curved Monitor. This beast of a display allows me to multitask very efficiently without cluttering up my desk with multiple monitors. I love its color range and the contrast ratio which shows off anything on screen to beautiful effect.
Lastly, but certainly not least. I cannot recommend my LG C2 OLED 4K evo TV enough. When we first swapped this out for our old TV, I couldn't get over how much better all of my game visuals looked. It offers true black and vibrant colors that make any scene stand out, even darker ones where some details could get lost on lesser TVs. It isn't the latest model, but it has everything you need for Xbox Series X or PS5 gaming. Not to mention, being an older model helps reduce the price a bit.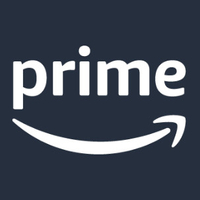 Amazon Prime free 30-day trial
Enjoy all the benefits of exclusive discounts during Prime Day, and cancel anytime. If you decide to stay, it's $14.99/month (plus tax) after the trial. Includes extra benefits like free games via Prime Gaming and more bonus content for subscribers.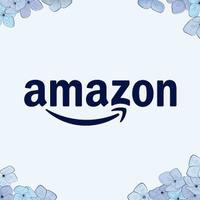 Amazon eGift: Buy a $50 card and get free $5 credit
Prime subscribers purchasing $50 or above in Amazon eGift cards will get $5 Amazon credit to spend. Essentially free money from Amazon, the eGift cards all need to be purchased simultaneously. This offer is valid through July 10 at 11:59 p.m. (PT), so don't wait!
Get the Windows Central Newsletter
All the latest news, reviews, and guides for Windows and Xbox diehards.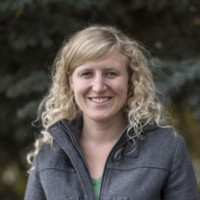 Self-professed gaming geek, Rebecca Spear, is one of Windows Central's gaming editors with a focus on Xbox and PC gaming. When she isn't checking out the latest games on Xbox Game Pass, PC, or Steam Deck; she can be found digital drawing with a Wacom tablet. She's written thousands of game guides, previews, features, and hardware reviews over the last few years. If you need information about anything gaming related, her articles can help you out. She also loves testing game accessories and any new tech on the market.