12 essential Oculus Rift accessories under $20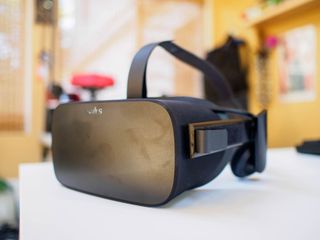 There are a ton of accessories available for your Oculus Rift, though most cost a pretty penny. If you're looking for a bunch of gear that doesn't cost more than $20 yet can ameliorate your VR experience, we've rounded up the best right here.
If we're making some suggestions
Why you can trust Windows Central Our expert reviewers spend hours testing and comparing products and services so you can choose the best for you. Find out more about how we test.
All of the above accessories can improve your time in the Oculus Rift, and the fact that none are more than $20 means you should be able to get a few to start. If you don't know where to go first, we suggest grabbing some microfiber cloths (opens in new tab) to keep your lenses clean, some Asterion Touch grips (opens in new tab) to keep the controllers safely in hand, and an eight-pack of cable clips (opens in new tab) to ensure your VR space doesn't turn into a bird's nest with all the extra cables running from your PC to your Rift.
If you're in search of some other Rift hardware that isn't necessarily cheaper than $20, be sure to have a look at our roundup of the best overall best Rift accessories.