Best Cyber Monday Xbox Series X deals 2021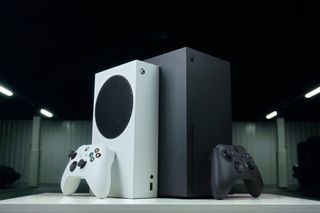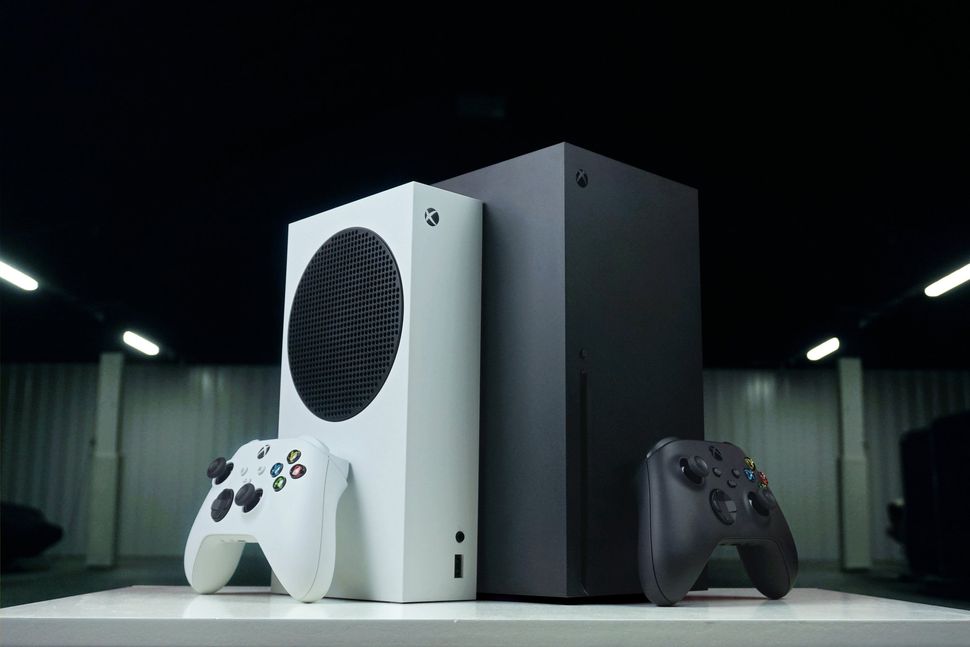 (Image credit: Matt Brown | Windows Central)
November means it's time to check out the latest Cyber Monday Xbox Series X deals as most retailers have some incredible deals available online. So if you're still looking for the console, or maybe some discounted accessories and games, we're doing our best through the weekend. Of course, games, headsets, controllers, storage expansions, and so on will work on Xbox Series X|S and Xbox One consoles too.
Finding stock of the Series X|S consoles has been seriously tough for the last year and it will be so for quite some time yet. So if you see any stock appear for the standard MSRP (beware of scalpers!), snap it up straight away as it'll be gone in minutes. We'll round up the stores you should be checking in on regularly below too. Don't expect any discounts though.
We do expect to see some great deals on accessories and games though and we'll be highlighting the best offers from a selection of retailers with fresh deals as and when we find them right here on this page. If you want to go deeper, however, also check out our roundup of the best Cyber Monday Xbox accessory deals.
Check these stores for Xbox Series X and Series S stock
The best Xbox Series X deals on sale right now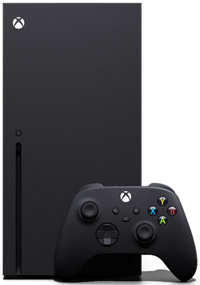 (opens in new tab)
Xbox Series X Cyber Monday restock at Walmart (opens in new tab)

Stock incoming: Walmart has outlined a planned Xbox Series X and PS5 restock for Cyber Monday, providing another opportunity to score a console after Black Friday. It launches online at 12 p.m. ET / 9 a.m. PT via the retailer's paid Walmart+ subscription meaning there's a better chance of a successful checkout. Free trials won't work here, so you'll need to pick up a membership for $12.95 per month.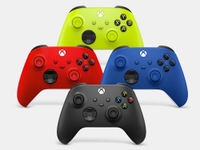 (opens in new tab)
Xbox Wireless Controllers only $49 at Walmart (opens in new tab)

Save $16: Microsoft's newest Xbox controllers have scored huge Cyber Monday savings. You can find all the popular colors and styles for just $49, presenting an all-time low on its gamepads. They work with Xbox Series X|S, Xbox One, or even PCs, making for an ideal gift for your player two.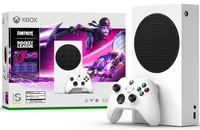 (opens in new tab)
Grab the new Xbox Series S bundle at GameStop (opens in new tab)

Act fast: While Xbox Series X remains impossible to track down, you might be able to score the more affordable Xbox Series S. It plays the same next-generation games as Xbox Series X, albeit better suited to HD gaming, rather than 4K resolution. It's also missing a disc drive, making this perfect for Xbox Game Pass and digital gaming. GameStop has stocked the first Xbox Series S bundle, bundling Fortnite and Rocket League bonuses at no additional cost.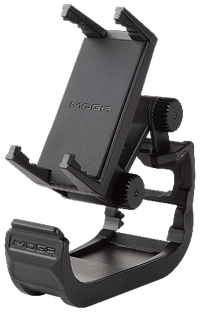 (opens in new tab)
Get started with Xbox Cloud Gaming for $10.49 (opens in new tab)

Save $16: Cloud gaming is finally a reality, and a mobile clip is one of the cheapest ways to get started. The PowerA MOGA clip allows you to mount almost any smartphone to your Xbox One or Xbox Series X controller for a serious upgrade to your mobile gaming.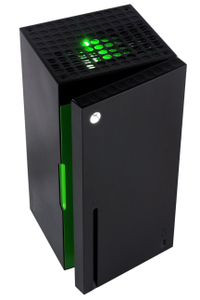 (opens in new tab)
Xbox Series X Replica Mini Fridge restocks incoming! (opens in new tab)

Stay cool: Microsoft embraced the memes with its Xbox Series X replica mini-fridge, translating its 4K gaming expertise to the world of cooling beverages. It boasts room for up to 10 drinks and some snacks, with support for AC and DC, suitable for any occasion. It's a hot commodity exclusive to Target in the U.S. but with in-store restocks announced through Cyber Monday.
Where to find the best Cyber Monday Xbox Series X deals
If you want to have a browse of retailers most likely to get in the best Cyber Monday Xbox Series X deals then we've listed a handful of them below. Keep coming back to this page if you'd like to see some curated highlights from us too.
Cyber Monday Xbox Series X deals: Storage
You might have noticed your Xbox Series X or Series S really gobbles up storage capacity, especially if you're signed up to Game Pass and have been busy packing your console with loads of top titles. It's time to upgrade your capacity then. Important note though, as far as playing Series X|S title on external drives goes, the Seagate memory card expansion is your only option. Other external devices, be they SSD or regular hard drive will only let you store these new-gen games, but you can play Xbox games from them directly. That Seagate card isn't cheap though, although Cyber Monday is the perfect time to get a better deal.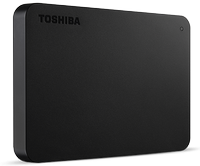 (opens in new tab)
Toshiba Canvio Basics 2TB Hard Drive $52.74 at Amazon (opens in new tab)

Save $7.25: When it comes to expanding any Xbox console, a 2TB hard drive is the perfect spot for most. It provides ample room to install all your favorite games with headroom for future releases. We've consistently recommended Toshiba's Canvio Basics lineup for its incredible value and the small saving only sweetens that deal.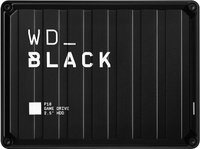 (opens in new tab)
WD_BLACK 5TB P10 Game Drive $109.99 at Amazon (opens in new tab)

Save $40: With games now larger than ever, storage is a valuable resource with Xbox Series X|S and Xbox One consoles. This 5TB hard drive delivers a considerable upgrade, adding ten times the storage of many entry-level Xbox consoles. It has the capacity for all your games, with room to spare, even when tackling this year's biggest downloads like Call of Duty, Battlefield, and Forza.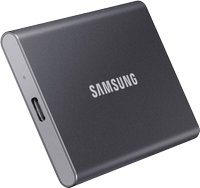 (opens in new tab)
Samsung T7 Portable SSD 1TB $109.99 at Amazon (opens in new tab)

Save $60: The trusty Samsung T7 SSD series has been one of our favorites to give your Xbox a solid-state upgrade. It's slick and speedy compared to standard hard drives, reducing load times across Xbox One games and other backward compatible titles. While it can't play Xbox Series X|S games, you can still store them with lightning-fast transfer speeds to the internal SSD. While SSDs are notoriously expensive, this is the cheapest we've seen on the 1TB model. While you can find a 500GB model for even less, those Cyber Monday discounts are comparatively lackluster.
Cyber Monday Xbox Series X deals: Headsets
You can be assured that the Cyber Monday Xbox deals will see plenty of the best Xbox Series X headsets get some chunky discounts. And don't forget, gaming headsets aren't just for online multiplayer coms, they can add truly immersive 3D audio and surround sound to make your single-player games sound better than ever. They're much cheaper than a surround sound system or soundbar too and really help you enjoy your games more if your TV's speakers are a bit weak. Check out the latest prices on some of our favorite headsets below.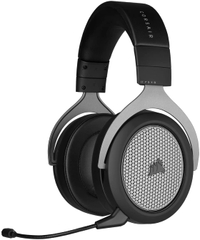 (opens in new tab)
Corsair HS75 XB $119.99 at Amazon (opens in new tab)

Save $30: The Corsair HS75 XB took home our "Best Xbox headset" award for 2021 and for good reason. Dollar for dollar, this is the best wireless headset you can get on the basis of pure value for Xbox in my view, and this Cyber Monday deal makes it all the sweeter.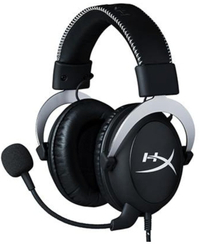 (opens in new tab)
HyperX CloudX Xbox Gaming Headset $39.99 at Amazon (opens in new tab)

Save $30: The HyperX CloudX headset remains one of the best affordable Xbox headsets out there, with vivid audio rendering the full soundscape of games, plus a noise-canceling mic for chatting. It's well constructed, in part due to its robust aluminum frame, with a comfortable headband and memory foam ear pads. The CloudX just hit its lowest price in history and remains an unbeatable option in this budget bracket.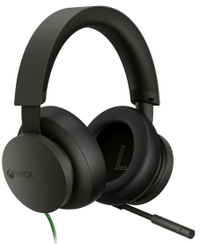 (opens in new tab)
Xbox Stereo Headset for Xbox at Amazon (opens in new tab)

Save big: Microsoft launched its own Xbox headset lineup earlier this year, promising high-quality audio on a budget. The Xbox Stereo Headset is the wired variant, hooking up directly to a controller over the 3.5mm connector, delivering rich stereo audio with support for spatial sound. It has on-ear volume and mixing dials to control sound, plus an adjustable microphone for chatting with friends. A great headset that covers all the fundamentals of gaming.
Cyber Monday Xbox Series X deals: Controllers
Microsoft has released plenty of new colors for its standard Series X|S controller since launch, so you have a rich selection to choose from right now. We've seen regular discounts on them too, so you should never pay full price. We've included the latest prices below for various colors and also the super fancy Elite Series 2 model. There are some solid third-party options in there too from Razer and Turtle Beach.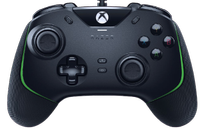 (opens in new tab)
Razer Wolverine V2 Xbox Controller $59.99 at Amazon (opens in new tab)

Save $40: We just gave the Razer Wolverine V2 our best Xbox accessory award for 2021. This device is well-built and packed with functionality, featuring back paddles, extra buttons, and other customizable features. It also has a sensitivity clutch, which according to our Xbox editor Jez Corden, almost feels like cheating in shooters and other competitive games. It's one of the best Xbox controllers out there, currently discounted to an all-time low.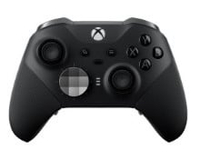 (opens in new tab)
Xbox Elite Controller Series 2 $139.99 at Microsoft (opens in new tab)

Save $40: That's an excellent Cyber Monday Xbox deal on what's confortably the best Xbox Series X controller money can buy. Amazon had this same price, but it's now $30 more, so don't miss the same excellent deal at Microsoft before discounted supply runs out there too. Tweakable analogs, rapid-fire trigger locks, swappable padle controls on the rear, superb grip, built-in rechargeable battery - it's got everything you could want and now you won't feel (as) guilty for spending this much money on a pad.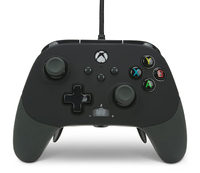 (opens in new tab)
PowerA FUSION Pro 2 Controller $62.99 at Amazon (opens in new tab)

Save $27: While it might look like a standard Xbox controller, that's anything but the truth with the PowerA Fusion Pro 2. It's a luxury gamepad that rivals the Xbox Elite Controller, featuring customizable rear paddles, trigger stops, and replaceable components. While it's wired, it's an incredible budget alternative, with Cyber Monday savings meaning it's one-third of Microsoft's gamepad.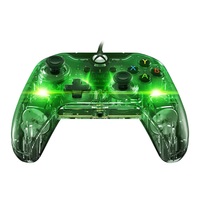 (opens in new tab)
Afterglow LED Xbox Controller $24.98 at Amazon (opens in new tab)

Save $15: PDP's Afterglow controllers are built to last. So, if you want a $25 investment that may save you from having to buy another controller for upwards of a decade, this isn't a deal to skip.