Best Oculus Rift accessories 2022
Make your Rift that much better with these add-ons.
The Oculus Rift has been updated in the form of the Rift S and beyond, but that doesn't mean there are still countless original Rift CV1's being used for an incredible VR experience. Part of that optimal experience involves awesome accessories that range from basic things you ought to have on hand, to the absolute coolest gadgets to take VR to futuristic heights.
Room-scale Rifting

A fully immersive Rift experience requires a room-scale setup, and grabbing an extra Rift sensor can make it happen. You set up two near the front of the room, plus another in a back corner to track your movements no matter which way you turn. For a flawless tracking setup, you might even consider a fourth. These are getting harder to find, but Oculus still offers them at a reasonable price.
Earbud sound

The earphones that Oculus offers are super easy to install; you just unscrew the headphones and screw the earphones into their place. The whole process takes about three minutes, and after you'll have earbuds that actually stay in your ear, even when you're in the middle of an intense game. They're designed to fit into your ear from the top down, so there's no awkward cable management.
Keep Touch controllers on

The Touch controllers included with the Rift each require an AA battery to operate. Speaking from experience, you're going to want to invest early in some rechargeable batteries to save money in the long run. This pack includes a wall charger that can handle four AAs at once, so you shouldn't have any downtime while waiting for a charge.
Monoprice six-foot HDMI extension
Extended headset

This six-foot extension cable from Monoprice is essential for anyone looking to get a room-scale Rift setup going. Sure, the built-in cable on the head-mounted display is lengthy, but while you're twisting and turning in your VR space, you can run out of room quickly. To keep your PC from toppling or your headset from coming off of your head, add an HDMI extension for plenty of cable length and a worry-free experience.
Monoprice six-foot USB-A extension
Extended sensors

If you're extending the HDMI cable on your head-mounted display, you'll no doubt also want to extend the USB cable to match. This one from Monoprice is compatible with your Rift and can be also be used to reach a third or fourth sensor at the back of your room-scale VR space. These cables are especially handy if you decide you want to mount your Rift's sensors on the walls for a permanent solution.
WIDMOvr Rift lens adapters
Prescription lens inserts

Wearing prescription frames with the Rift CV1 is certainly possible, but if you'd rather not deal with the hassle, you can invest in some prescription inserts made specifically for your headset. Set your prescription, add some blue light protection, and pop them into your Rift for a freeing experience that doesn't include your usual glasses.
SERMICLE mounting brackets
Securely mount your sensors

Permanently mounting your Rift sensors usually means they can't be adjusted, but not with these brackets from SERMICLE. They screw into your wall with three fasteners and provide 360-degree rotation for your attached sensors thanks to a ball joint. Each pack contains three brackets, so you're ready for a room-scale setup.
SecurOMax microfiber cloths
Quick cleanup

There's nothing worse than foggy or dirty Rift lenses. They obstruct your ability to focus on the action in the headset properly, and frankly, they're just gross. These cloths from SecurOMax won't scratch your Rift's lenses, and you'll be glad you have them on hand after a couple of sessions.
Jaws Quick Spit anti-fog spray
Clear vision

Dealing with foggy Rift lenses is a serious pain and a problem that affects a large majority of VR users. Heading into the Rift can be a physical endeavor, and having what is essentially a hot mask over your face doesn't lend itself well to ventilation. To help cut down on the fog that ruins games and causes frustration, try applying some anti-fog spray to your lenses once in a while.
Hyperkin Polygon VR Protector Bag
Safe transportation

Toting your Oculus Rift over to a friend's house can be a bit scary. You don't want to just toss it into any old bag or box, and you definitely want it to have some padding. This case from Hyperkin has a bunch of modular, padded compartments that can hold your sensors (once you unscrew them from the stands), Touch controllers, headset, and cables securely and safely.
Cable management system

Hyperkin's FreeStep is affordable, comes with six separate mounts, and each one has a carabiner that makes it easy to attach and remove the VR cable without having to unplug it from your PC. If you're looking for a cable management system that will keep you from tripping while in VR, this is it.
VR Cover interface and foam hygiene set
Comfy padding

The foam padding around the inside of your Rift — the stuff that sits against your face and absorbs sweat — can get pretty grimy, especially if you're sharing your device between a few people. It's also not the most comfortable thing out there, which is why companies like VR Cover exist. This set includes two foam replacements that are covered in PU leather, making it easy to wipe down after each use.
Thrustmaster T-Flight HOTAS X
Take control of your spacecraft

With an affordable price, comfortable grip on throttle and stick, weighted base, and detachable build, the Thrustmaster T-Flight HOTAS X is a great option for anyone who wants advanced control over their craft. It has 12 programmable buttons and five programmable axles so you can set things up how you want, and it connects to your PC with USB-A.
If we're picking a few accessories
Why you can trust Windows Central Our expert reviewers spend hours testing and comparing products and services so you can choose the best for you. Find out more about how we test.
Enjoying the Oculus Rift with a dual-sensor setup is one thing, but adding a third or fourth for true room-scale VR allows you to get the best experience possible. You'll find that games are more immersive and you'll no doubt experience far better tracking than before. They're getting tougher to find at a reasonable price, but Oculus still has sensors for sale. You'll be glad you invested once you have everything set up.
I also recommend checking out Oculus earbuds, which I've been using steadily ever since making the switch. The stock headphones that come with the Rift aren't necessarily bad, but the earbuds seem to deliver a much more immersive experience and better sound quality. Don't worry; they're designed to stay in your ear even when playing Beat Saber.
Get the Windows Central Newsletter
All the latest news, reviews, and guides for Windows and Xbox diehards.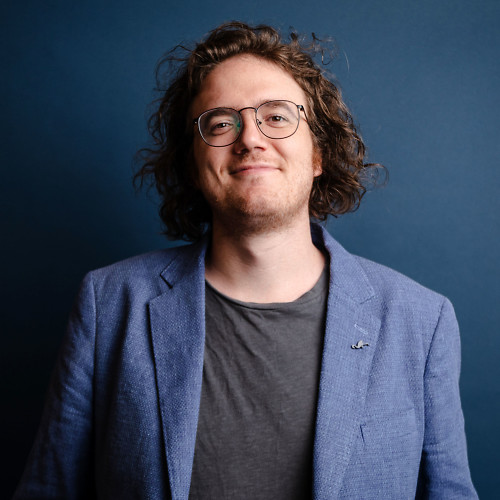 Senior Editor, Laptop Reviews
Cale Hunt is formerly a Senior Editor at Windows Central. He focuses mainly on laptop reviews, news, and accessory coverage. He's been reviewing laptops and accessories full-time since 2016, with hundreds of reviews published for Windows Central. He is an avid PC gamer and multi-platform user, and spends most of his time either tinkering with or writing about tech.