Best Xbox Game Pass games May 2022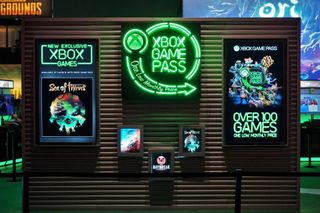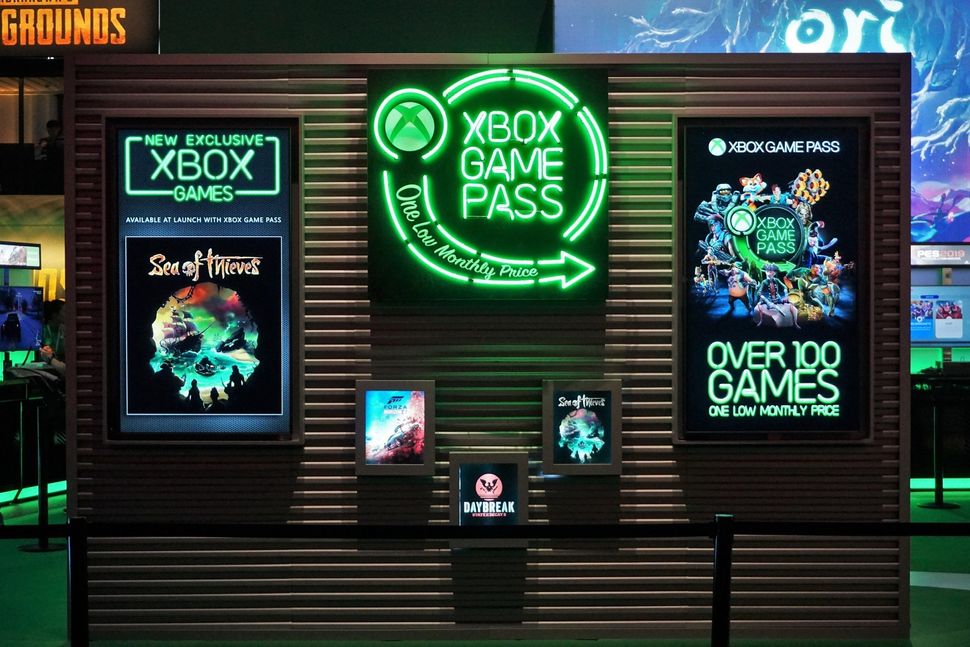 (Image credit: Matt Brown / Windows Central)
Xbox Game Pass is one of the best ways to discover new video games, with Microsoft's latest Xbox subscription packing countless hours of content for a single monthly fee. It's often considered one of the best deals in gaming, with high-profile additions expanding the lineup on the regular, including top Xbox exclusives on launch day.
But the ever-growing Xbox Game Pass library can prove daunting, with hundreds of games on Xbox One and Xbox Series X|S consoles, PC, or even mobile via the cloud. We've rounded up the best Xbox Game Pass games, and all are included with your subscription in 2022.
What's included with Xbox Game Pass in 2021?
Xbox Game Pass is now a staple subscription for Xbox gaming, with members unlocking access to hundreds of downloadable titles from Microsoft and third parties. It now touches Xbox One and Xbox Series X|S consoles, coupled with additional PC gaming and mobile streaming services. The all-inclusive Xbox Game Pass Ultimate tier also contains Xbox Live Gold, EA Play, plus promotional perks like Disney+ and Spotify, as one of the best-value deals in gaming.
Microsoft positions Xbox Game Pass as the future of the Xbox brand. You'll see new Microsoft-developed games like Halo Infinite and Forza Motorsport included from release, with acquisitions like Activision Blizzard and Bethesda set to bolster that output with franchises like Call of Duty, The Elder Scrolls, and Fallout. Third-party publishers regularly add new Xbox Game Pass games, from established AAA franchises to experimental indies. Partners like EA Play also bring over 100 more Electronic Arts games to its Ultimate-tier members at no additional cost.
(opens in new tab)
Xbox Game Pass Ultimate (1-month membership)
Xbox Game Pass is one of the best ways to play in 2022, with access to hundreds of video games for a single monthly fee. The Ultimate-tier subscription is ideal for any avid gamer, geared to Xbox consoles, PC, and mobile, including a library of games, an online membership, and other exclusive entertainment perks.
Xbox Game Pass has rapidly established itself as the one-stop subscription for gaming, with high value across its supported platforms. Starting at $10 per month on console and PC, the Xbox Game Pass games list spans hundreds of titles, with new additions monthly. The Xbox Game Pass Ultimate subscription combines Xbox Game Pass for all platforms, with Xbox Live Gold, EA Play, and other exclusive perks for $15 per month.
Microsoft also has one month for $1 promotion right now, one of the best Xbox Game Pass deals right now, available to new Game Pass subscribers.
1. Forza Horizon 5
Available on: Xbox One, Xbox Series X|S, PC, Cloud
Forza Horizon 5 isn't just one of our favorite racing games out there – critical acclaim and its millions of players suggest it's one of the best Xbox games of all time. Once a riff on Microsoft's hit Forza Motorsport series, Forza Horizon has gained a name for carefree virtual joyrides and set the bar for Xbox console visuals. The open-world vistas of Mexico don't buck that trend, promising hours of entertainment while looking stunning in the process.
Xbox Game Pass makes it easy to get started, with an accessible premise catering to obsessive petrolheads and new behind the wheel. This digital festival has over 500 cars out of the box, and with 100 square kilometers of Mexican soil to explore, it's easy to spend hundreds of hours on the road. The game also ships with a robust suite of online features, allowing you to assemble convoys with friends or take part in high-stake races.
Forza Horizon 5 shines on Xbox Series X and high-end PCs, featuring a handful of next-generation enhancements, setting the bar in visual fidelity. It's also a must-try for Xbox Series S owners, tapping into Microsoft's affordable console, cementing the title as a true graphical showcase. Xbox One owners will also be impressed, even if last decade's hardware severely hampers the result.
Developer Playground Games supports Forza Horizon 5 with regular updates, adding challenges and events while rewarding players with new cars and bonuses. Plus, with expansions mapped out for 2022, there's no shortage of content for the months ahead.
2. Halo Infinite
Halo Infinite (Campaign) — Xbox
Available on: Xbox One, Xbox Series X|S, PC, Cloud
Microsoft's latest mainline Halo entry was the first included with Xbox Game Pass from day one, dishing out an expansive open-world campaign and accompanying multiplayer suite for subscribers. This one-two punch made for one of 2021's acclaimed Xbox blockbusters, capturing the mysterious sci-fi adventures from past Halo games while catering to the modern shooter crowd. The result is one of the highest-rated Halo games from the past decade, and for Xbox Game Pass members, it's a must-play addition to the service.
Halo Infinite represents the latest chapter in Master Chief's story, descending on the Zeta Halo ringworld, now overrun with Banished forces. These ex-Covenant mercenaries have left humanity fighting for survival, and it's up to the fabled super soldier to turn the tide of the conflict, uncovering the installation's dormant secrets along the way. This new single-player campaign toys with a new open-world, presenting a large-scale ringworld with endless opportunities for exploration.
Multiplayer also makes up a crucial component of the package, with Halo Infinite offering up a series of classic and new modes, spanning ten maps at launch. It's entirely free-to-play, meaning you don't need Xbox Game Pass to get started, but active Ultimate-tier subscribers do receive exclusive monthly cosmetic rewards. The Halo Infinite campaign, otherwise priced at $60, is included for all Game Pass tiers.
Halo Infinite served up an unmissable next chapter in Microsoft's legendary shooter series, and coupled with addictive multiplayer, joins the all-time greatest hits for Xbox Game Studios. Like all in-house Xbox titles, you're getting the complete experience at no additional cost with all Xbox Game Pass subscriptions.
3. Psychonauts 2
Available on: Xbox One, Xbox Series X|S, PC, Cloud
Psychonauts 2 marked the end of a 16-year hiatus for Double Fine's beloved platformer, making its debut under Xbox Game Studios, among the latest Xbox Game Pass launch day releases. Its imaginative universe, host to humorous and heartfelt story beats, help deliver a worthy sequel among Microsoft's best-rated Xbox games of all time.
The title centers around Razputin "Raz" Aquato and the Psychonauts, a group of secret agents with psychic abilities thrown into chaos after their leader is kidnapped. The narrative ranges from the quirky to the downright strange, resulting in an unforgettable adventure, even touching on complex themes such as mental health, grief, and relationships.
Players will dive into hours of 3D action platforming and puzzles, utilizing powers to overcome various enemies and challenges ahead. You're also in for an audio-visual treat, capturing the wonder of the human mind through creative vistas and a well-matched soundtrack. You don't need to play the first game, although it's included backward compatible and included with Xbox Game Pass, should you desire.
But it's the complete package that makes Psychonauts 2 special, expertly handling a broad range of themes through its stellar writing and characters. The result is a worthy sequel to the 2005 cult classic and an unmissable gem in the current Xbox Game Pass offering.
4. HITMAN Trilogy
Available on: Xbox One, Xbox Series X|S, PC, Cloud
The iconic barcode-stamped killer joins Xbox Game Pass with this all-inclusive bundle, featuring the complete "World of Assassination" series in one place. What started as an ambitious new take on the Hitman franchise soon sprung a trilogy, with Microsoft's gaming subscription now home to all three games. The trilogy includes Hitman 1 and Hitman 2 content, available in Hitman 3, meaning you're getting all the latest features, plus enhancements on the latest Xbox consoles.
Each Hitman level starts with a simple shared premise — kill the target by any means necessary. IO Interactive has mastered the open-world sandbox, dishing out a series of meticulously crafted levels packed with opportunities to take out targets. You can sneak around undetected, approach all-guns-blazing, or leverage the complex sandbox to map elaborate murders. The latter proves most rewarding, from planting an explosive golf ball on the green, sabotaging a parachute escape, or staging a death on the operating table.
But it's the endless replayability that makes these latest Hitman titles so alluring, with dozens of ways to approach every mission and genuine incentives to return for multiple outings. The three games also come with over 20 distinct locales, accompanied by various side missions, challenges, and modifiers that make each level unique. IO Interactive has crafted a playground for assassins, delivering Agent 47's best adventure to date.
5. Hades
Available on: Xbox One, Xbox Series X|S, PC, Cloud
Hades joins the indie hall of fame among the best Xbox games out there, with its inclusion in Xbox Game Pass, making this a must-try for subscribers. The high-stakes roguelike comes from the team behind Bastion and Transistor, boasting the same charming visuals coupled with a slew of addictive gameplay hooks. It's all wrapped up in a world crafted around Greek mythology, stepping into the role of Zagreus, escaping the underworld.
While it might seem like a typical roguelike — live, die, and learn — Hades presents both frenetic and balanced combat, also surprisingly forgiving. Gameplay gets increasingly intense, yet each death never feels frustrating, only lighting a passion to keep trying, and do better next time. The accompanying world only demands exploration, meeting various gods materialized in a distinct art style, and learning to wield their respective powers.
While it first launched on PC, Hades has since made a slick transition to Xbox consoles with stellar controller support. It's also one of the best Xbox Cloud Gaming titles out there, with visuals well suited to streaming and custom on-screen touch controls that outperform its cloud companions.
6. Minecraft
Available on: Xbox One, Xbox Series X|S, PC
Minecraft needs no introduction, a canvas for block building and exploration, better known as the best-selling video game of all time. Few titles remain a global phenomenon over one decade later, but Microsoft's latest figures suggest over 140 million active players, with no signs of slowing down.
Minecraft has retained the same fundamental gameplay cycle since day one. It can be a challenging survival RPG, a blank slate for digital creatives, or a platform for various add-ons and mods. It also regularly receives free content between the recent "Caves & Cliffs Update" and "The Wild Update" also slated for later this year.
Minecraft can be found within Xbox Game Pass on console and PC, the latter of which only arrived in late 2021. PC users can also choose between the "traditional" Java or newer Bedrock versions, while Xbox users receive the latest cross-platform version, which interoperates with other editions. While there's no Xbox Cloud Gaming version right now, you can still buy the native mobile versions on iOS and Android.
7. Halo: The Master Chief Collection
Halo: The Master Chief Collection — Xbox
Available on: Xbox One, Xbox Series X|S, PC, Cloud
Microsoft's legendary shooter franchise remains an Xbox staple in 2021, with its six-part compilation the best way to experience two decades of Halo titles. The collection now includes the complete saga, spanning Halo: Combat Evolved through Halo 4, accompanied by its Halo 3: ODST and Halo: Reach spin-offs. And with Halo Infinite headed to Xbox Game Pass debut later this year, there's no better time to experience the complete package in its best form yet.
Halo: The Master Chief Collection includes every mainline Halo campaign, excluding Halo 5: Guardians, delivering its greatest hits through the sci-fi universe. It also contains the original competitive and cooperative modes, plus creative tools like the Forge map-builder and Theater playback system. Microsoft has upgraded every game with visual enhancements, from 1080p at 60 FPS on base Xbox One consoles, climbing up to 4K at 120 FPS across the new Xbox Series X|S family.
Halo: The Master Chief Collection overcame its rough launch with ongoing updates, delivering crazy value as an Xbox Game Pass title. It's a steady-growing platform, including its latest Season 7 update, adding more Halo 3 content over ten years since release. It's an ideal entry point for newcomers and a nostalgia trip for returning fans, delivering the best Halo experience to date.
8. Minecraft Dungeons
Minecraft Dungeons — Xbox
Available on: Xbox One, Xbox Series X|S, PC, Cloud
This addictive dungeon crawler presents a series of Minecraft adventures, translating the best-selling franchise to a new genre. There's now less block-building and more action, introducing deep combat, loot-driven progression, and other role-playing tropes. But the result is still a uniquely Minecraft experience, but successfully drawing inspiration from heavyweights like Diablo. It also fully supports cooperative multiplayer with cross-play for up to four players.
This spin-off will be immediately familiar to returning fans, presenting its take on various weapons and gear, plus new and returning mobs to fight. The levels come split across different biomes taken the Minecraft's magical universe, each with distinct challenges and items to unlock. The title also continues to receive new updates, including the recent launch of its sixth downloadable content (DLC) packs since launch.
Minecraft Dungeons presents an accessible take on the dungeon crawler, suited to casual fans of its creative sandbox but with scaling difficulty for those hoping to sink hours into a rich RPG. The game is a ton of fun and doesn't take itself seriously, among the best Xbox Game Pass games for all ages.
9. Microsoft Flight Simulator
Microsoft Flight Simulator — Xbox
Available on: Xbox Series X|S, PC, Cloud
Microsoft Flight Simulator makes its return after an over decade-long hiatus, leveraging the company's fast-growing cloud empire to deliver a 1:1 digital double of the globe. The best in mapping data and artificial intelligence are fundamental pillars, replicating every inch of the planet with unseen accuracy. You can pick up this game to visit stunning world-famous landmarks or even visit your home.
The latest entry represents a drastic improvement thanks to readily available Microsoft Azure cloud technology, allowing over two petabytes of data to be streamed to players on the fly. It also has a real-time edge, from up-to-the-minute weather data and aerodynamics simulations to air traffic plucked from the real world. A few dozen highly accurate aircraft models will join your voyages, alongside a growing roster of handcrafted airports and landmarks.
The result is a stunning visual showcase that even pushes the best from high-end PCs, with an Xbox Series X|S among the recent titles exclusive to the latest console duo. While simulator's realism has a steeper learning curve than many games, it has various optional assists and a flight training program to help onboard new pilots. It's among the best-looking games of all time, perfect for traveling the world throughout the pandemic.
10. Grounded
Available on: Xbox One, Xbox Series X|S, PC, Cloud
Grounded is the latest experimental project from a slice of Obsidian Entertainment, a studio revered in role-playing circles for titles like The Outer Worlds and Fallout: New Vegas. This fun-sized sandbox takes a fresh approach to survival gameplay, leveraging the same scaled-down premise as classic movies like "Honey, I Shrunk the Kids." Either single-player or experienced cooperatively with friends, fight back the creepy crawlies, and build a backyard shelter for the nights ahead.
While Grounded's underlying survival gameplay loop treads familiar territory to titles like Rust and ARK: Survival Evolved, it's the shrunk setting that proves most alluring. You'll explore your backyard like never before, and from baseballs to juice boxes, even mundane objects stow secrets when you're a couple of inches tall. The insects and birds that call this micro-world home may also pose a threat, and you'll need a fort and tools to stand your ground.
Obsidian Entertainment has launched Grounded as an early-access endeavor, with just the initial foundations of an intertwined story mode and core survival gameplay. While the studio continues to expand its narrative and overall game content for long-term play, it's one to try with your Xbox Game Pass membership today.
11. Back 4 Blood
Available on: Xbox One, Xbox Series X|S, PC, Cloud
Back 4 Blood is the closest we've got to a Left 4 Dead 3, a shooter centered around high-stakes cooperative action and escaping zombie hordes. The latest from Turtle Rock Studios, the original Left 4 Dead developer, assembles players in a squad of survivors, outnumbered and outgunned in a scramble for survival. It's a test of teamwork, with punishing combat that rewards strategy and forethought, not just how fast you pull the trigger.
Partnered with up to three friends, Back 4 Blood offers over 30 missions spanning four playable acts. It has everything you love from Left 4 Dead, with robust gunplay and movement, including a slight arcade twist. You'll complete objectives, scavenging and searching from upgrades along the way, catering your loadout to various enemy types. The game also introduces deck-based build crafting, with different stat-boosting cards to fine-tune a loadout to your playstyle.
If you're looking for great co-op experiences with Xbox Game Pass, Back 4 Blood is hard to beat. While it's not very accommodating to solo players, it's a great spiritual successor to Left 4 Dead to jump on with friends.
12. The Elder Scrolls V: Skyrim Special Edition
The Elder Scrolls V: Skyrim Special Edition — Xbox
Available on: Xbox One, Xbox Series X|S, PC, Cloud
This classic RPG continues to hold up with time, as the latest mainline entry from legendary storyteller Bethesda Game Studios, best known for The Elder Scrolls and Fallout. The fifth entry remains one of the best Xbox RPGs of all time, with its Special Edition one of several repackages of the 2011 classic, this time for Xbox One consoles.
Your journey starts in the province of Skyrim, escaping capture, where a vast open-world where lore soon blossoms. The return of dragons sees players learn of the "Last Dragonborn," acquiring otherworldly powers to take on the deadly beasts wreaking havoc in Tamriel. The story unfolds alongside a rich role-playing experience, deep combat, nuanced quests, and more to fulfill your fantasy dreams.
This upgraded version is the best console version out there, including FPS Boost support on Xbox Series X and Xbox Series S for a steady 60 FPS experience. It also has official mod support, which can add new content or plaster the world in graphical enhancements. If anything, Xbox Game Pass makes the wait for The Elder Scrolls VI just a little easier.
13. Ori and the Will of the Wisps
Ori and the Will of the Wisps — Xbox
Available on: Xbox One, Xbox Series X|S, PC, Cloud
Ori and the Will of the Wisps presents a mystical journey, equal parts heart-wrenching and awe-inspiring, pushing the medium with an experience to remember. It's a creation packed with meticulously handcrafted environments and creatures, with robust platforming gameplay that gels with the enchanted themes.
Developer Moon Studios constructed a painting in video game form, taking you across enthralling locations, from lush forests, creepy caves to sky-high mountains. The upshot is both an art piece and robust side scroller that's not afraid to pose a challenge, unlike anything on Xbox Game Pass. It shines best in 4K HDR, showcasing every ounce of love and emotion poured into this tale.
14. Destiny 2
Available on: PC
This looter shooter has defined developer Bungie following a split from the Halo franchise, delivering an interplanetary sci-fi adventure, fighting aliens, and keeping Earth safe. It's a massively multiplayer online (MMO) game steadily refined over the years, with robust gunplay mechanics and a growing content lineup that elevates this over the competition. Bungie has cooked up a new partnership with Microsoft, base game and expansions now stocked in Xbox Game Pass, including the latest Beyond Light DLC.
Destiny 2 embraces the shared pillars of any loot-driven shooter, with a multitude of player classes catered to playstyles, followed by the constant grind for color-coded drops. The player-versus-environment quests make up the bulk of the content, from story missions to multi-hour raids, while arena-style multiplayer offers a competitive switch of pace.
While already positioned among the most-played shooters, its inclusion with Xbox Game Pass has proven a big score for the service. The bundled Deluxe Edition includes the full experience up until the Beyond Light DLC, usually costing an additional $70, providing a complete experience. While Destiny 2 has left Xbox Game Pass on Xbox consoles and cloud, PC players can still get full access in early 2022.
15. Outriders
Available on: Xbox One, Xbox Series X|S, Cloud
Outriders shares the same underlying DNA as Destiny and Tom Clancy's The Division, all looter shooters famed for role-playing gameplay and a constant grind for loot. But as the latest on the scene, Outriders takes a new approach, attempting to distance itself from the "live service" model.
Xbox Game Pass scored Outriders for its day-one launch into the subscription service, meaning it's still one of the newest additions to the console library. It presents a narrative-driven adventure set on the planet of Enoch, once considered a viable replacement for Earth. The interstellar expedition plunges into chaos when a mysterious force dubbed "the anomaly" takes hold, leaving a wasteland to explore. Players assume the role of soldiers with supernatural powers, and through weapons and gear earned, take on ever-stronger threats.
Outriders often delivers its best when experienced with friends, and given its decision to skirt live service staples, you're looking at a complete package with a fixed ending. It's an exclusively player-versus-environment (PvE) experience, with full cooperative support for up to three, with cross-play for PC and consoles. While we're expecting future DLC down the line, it launched among the best of Xbox Game Pass, dropping snappy shooter gameplay with a rich loot pool to match.
16. Control
Available on: Xbox One, Xbox Series X|S, PC, Cloud
Remedy Entertainment demonstrates its cinematic know-how with Control, a paranormal world-bending adventure, and a visual joyride of the uncanny. Heroine Jesse Fayden steps into the Oldest House, a world-bending realm uncovered inside a government building, skewing the conventions of physics and reality.
Control emits its cryptic tone from the outset, steadily uncovering where its cross-dimensional experiments went wrong as you move deeper into the facility. A mysterious enemy dubbed the Hiss puts up a fight with powerful abilities and weapons to collect over time. Expect to find yourself lost in this sprawling maze of corridors and brutalist spaces, also proving a challenge over time.
The game is equally an atmospheric adventure, journeying through a shapeshifting complex with brutalist architecture that restructures as you explore. The game proves a visual tour de force, presenting its concrete-lined fortress with influence from Stanley Kubrick and David Lynch. The base game is now available via Xbox Game Pass, with additional expansions if you get hooked.
17. Tom Clancy's Rainbow Six Siege
Tom Clancy's Rainbow Six Siege — Xbox
Available on: Xbox One, Xbox Series X|S, Cloud
Ubisoft rekindled its counterterrorism squad with Tom Clancy's Rainbow Six Siege, now firmly cemented among the decade's multiplayer greats. This first-person shooter doubles down on competitive online gameplay, with its five-versus-five setup pitting terrorists against the law in various objective-centered modes. With precise gunplay and no respawns, it's all about outsmarting the other team and keeping your cool as the action heats up.
Operators define Rainbow Six Siege, various playable characters, each with unique weapon loads and gameplay-altering gear. Intelligence also plays a fundamental role, tapping into a network of surveillance cameras and drones, while destructive environments add new variables to every locale. It results in a complex web of synergies and counters, introducing a steeper learning curve but endlessly rewarding for hours to come.
Ubisoft's latest hit is now over five years old, with over 75 million players and counting. It receives free quarterly updates adding new Operators and maps, coupled with limited-time seasonal events with distinct themes. Everything is earnable in-game, only supported by paid cosmetics, but Xbox Game Pass subscribers have the Deluxe Edition with 16 bonus Operators off the bat.
18. Pillars of Eternity
Pillars of Eternity — Xbox
Available on: Xbox One, Xbox Series X|S, PC, Cloud
Pillars of Eternity is one for the CRPG fans, a homage to titles like Baldur's Gate and Planescape: Torment that flourished through the turn of the century. This is Microsoft's RPG heavyweight, Obsidian Entertainment, in its element, both a nostalgia trip for fans of the genre while welcoming to newcomers.
While CRPG-styling isn't for everyone, Pillars of Eternity presents a fantasy world bolstered by rich lore, plus deep role-playing systems to match. You'll be thrown into the chaos of The Leaden Key, a mysterious dark cult, solving the mysteries throughout the land of Eora. The veteran brings years of expertise to crafting a rich world to keep exploring, plus a sense of freedom through branching quests, various playstyles, and extensive customization.
While Pillars of Eternity first launched on PC in 2015, its Xbox console release is also available on Xbox Game Pass. You're getting Pillars of Eternity: Complete Edition, a bundle of all DLC and expansions to date, reworked around the Xbox gamepad. For RPG diehards, it doesn't get much better than this.
19. DOOM Eternal
Available on: Xbox One, Xbox Series X|S, PC, Cloud
Bethesda and id Software opened 2016 with a modern-day DOOM reboot, delivering a gore-tastic spin on the legendary franchise. The reimagining birthed a new chapter for the series, retaining its defining arcade-style combat, while a cinematic masterwork on modern hardware. The result stayed faithful to its early-'90s origins but also a standout shooter for the Xbox One era.
That returns with DOOM Eternal, serving the same hellish combat in a beefier follow-up. Eternal retains much of what made the predecessor so memorable, but with upgraded combat that feels satisfying, touring all types of demonic structures in the process. Coupled with more action, improved movement, and levels lined with details, it's an ideal entry-point even for those who skipped earlier entries.
While first-person shooters exploded with new concepts in recent decades, DOOM still finds itself cemented in its past. While a new ride for returning fans, it also holds a purity you won't find elsewhere in the genre. It's the best Xbox Game Pass title to sit back, relax, and slay monsters.
20. A Way Out
Available on: Xbox One, Xbox Series X|S, PC
This classic prison escape raises the bar for cooperative storytelling, both a cinematic blockbuster that pushes the medium and innovative twist on the possibilities of two-player gaming. It follows inmates, Leo and Vincent, breaking from their cells and reuniting with family. You'll need to explore and work together to solve puzzles and topple threats, assembling a must-try coop experience for Xbox Game Pass Ultimate subscribers through EA Play.
A Way Out successfully embraces its two-part cast down to its fundamental gameplay systems, playable exclusively with one partner, including a permanent split-screen effect both locally and over Xbox Live. Headed by established director Josef Fares, it utilizes this to push experimental cinematography while also reminiscent of couch co-op classics.
Hazelight Games compounds Hollywood signatures with traits from all-time multiplayer hits, providing several hours to remember. It also shines with movie-like pacing, sneaking out of prison and entering police shoot-outs, or catching fish and bonding over board games. It's all wrapped up in a revenge story, building up to a climactic pay-off.
21. Star Wars Jedi: Fallen Order
Star Wars Jedi: Fallen Order — Xbox
Available on: Xbox One, Xbox Series X|S, PC
Star Wars Jedi: Fallen Order allows players to fulfill their Jedi dreams, assuming the role of Padawan Cal Kestis in an official canon story, spanning all corners of the galaxy. This action-adventure tale fits right beside the movies, developed by Respawn Entertainment, the same studio behind Apex Legends and Titanfall.
Fallen Order launched as one of the best-received Star Wars games to date, with its rich single-player offerings, both cinematic and narrative-heavy, akin to the movies. That all comes down to robust lightsaber battles that demand skill and patience, coupled with slower platforming puzzles that require attention to detail. It's wrapped up in a 3D Metroidvania-style delivery, with influence from titles like Dark Souls making this challenging yet rewarding.
Electronic Arts delivered an experience that felt genuine to the franchise's legacy, best suited to Star Wars movies fans, yet equally enjoyable as a standalone title. It's bundled up in EA Play, included with Xbox Game Pass Ultimate subscriptions, perfect with talk of a sequel in development.
22. Descenders
Available on: Xbox One, Xbox Series X|S, PC, Cloud
This fast-paced playground for downhill mountain biking is mellow yet frantic, coasting down smooth trails, stringing tricks, and hanging on for survival. A straightforward sprint will evolve into sloped labyrinths, pushing the limits of your bike and abilities. Descenders isn't your average racing game, making it uniquely suited to anyone with a need for speed.
Descenders takes a simple premise, over time learning new tricks and improving how your bike control. Its procedurally-generated tracks mean you never know what exactly lies ahead, making it both gripping in single-player but providing endless fun with multiplayer friends. It's all tied up with a hard-hitting licensed drum and bass soundtrack, setting the tone for the action.
Both catch and accessible, it's no surprise that Descenders regular joins the most-played Xbox Game Pass games. It's easy to get started, but with hours of learning ahead, as you master your craft.
23. Among Us
Available on: Xbox One, Xbox Series X|S, PC, Cloud
Among Us has proven a multiplayer hit in an era of social distancing, a back and forth of trust and deception, with a keen eye for the unusual. This social deduction game sees ten players onboard a spaceship tasked with completing various tasks within a time limit. One or more players are assigned imposter roles, traitors in the group, which must kill the crew unnoticed and sabotage their efforts. Other players must keep an eye out, identify suspicious activity, and vote on who should be ejected into outer space.
Spend just five minutes with friends in Among Us, and the operation falls apart fast. With nobody to trust, the crew must complete their tasks with the constant fear of danger ahead. Imposters will need to act quickly and have an alibi if questioned, manipulating shipmates to maintain cover. These inter-crew politics make Among Us gripping with every round, best played beside close friends.
With Among Us more popular than ever, its inclusion in Xbox Game Pass makes this a must-play with a subscription, recently expanding to Xbox consoles and Xbox Cloud Gaming, too.
24. Fallout 4
Available on: Xbox One, Xbox Series X|S, PC, Cloud
The latest mainline entry in the renowned Fallout role-playing series represents one of Bethesda Game Studios' finest works to date. The title has joined the subscription as a mainstay, following Microsoft's multi-billion-dollar acquisition of its parent company, bringing legendary names under the first-party Xbox lineup. That makes Fallout 4 hard to miss, both a post-apocalyptic playground packed with hours of exploration and a shining single-player hit for Xbox Game Pass.
Fallout 4 drops players into what remains of war-torn Boston after escaping a nuclear blast and spending over 200 years in cryogenic sleep. You emerge in a world transformed by the upshot of conflict, laced with hostile bandits, radioactive threats, and survivors looking for a fresh start. It's a ruthless world that pushes you to explore, gearing up for combat, and meeting the varied cast across the far reaches of the region. The result is a fun open-world shooter and dense role-playing sandbox, with enough hours to spend your life in this barren wasteland.
Fallout 4 first dropped in late 2015, with a steady DLC flow supporting the game in later years. The title also joins the few Xbox games with official mod support, allowing you to install various fan-made creations that tweak how the game looks and plays. It's newly upgraded for Xbox Series X and Xbox Series S, too, leveraging the new Xbox FPS Boost feature to achieve a buttery-smooth 60 FPS on the consoles.
25. Golf With Your Friends
Golf With Your Friends — Xbox
Available on: Xbox One, Xbox Series X|S, PC, Cloud
Take your next party to the green with Golf With Your Friends, a virtual mini-golf outing bundled with Xbox Game Pass, quirky and surprisingly addictive to play. It's best experienced in multiplayer, supporting 12 players simultaneously, both online and with local pass-the-controller multiplayer. It all hinges on your aim and putting power, with easy-to-use controls for even the least-experienced gamers, yet an unsurmountable challenge to master. It's all about using physics to your advantage, navigating courses of twists, ramps, jumps, and other miniature hazards.
The title spans 16 themed courses, each of which poses unique setpieces and challenges to tackle. It takes time to learn these 18-hole labyrinths, over time scrambling to undercut the par score and topping the leaderboard among friends. Various supplementary game modes remix the foundations, too, with hockey and basketball arcade modes providing a break from the core golfing experience. It even has cosmetics to kit out your golf ball, whether hats, trails, and floaties, and ongoing content updates introducing new ways to play.
Golf With Your Friends isn't about the stellar graphics of a profound gameplay loop but instead about playing with friends. It's become a must-play in socially distanced game nights, fun with hours of replayability, all from the comfort of the couch.
The best of Xbox Game Pass gaming in 2021
Xbox Game Pass now includes more titles than ever, with hundreds of titles spanning Xbox One and Xbox Series X/S consoles, Windows PCs, and even mobile, through streaming. That single monthly payment grants incredible value, providing the cheapest way to building a vast gaming library without the daunting upfront cost. And while Xbox Game Pass makes it hassle-free to try all types of titles, we've rounded up the best Xbox Game Pass games you shouldn't miss.
The available variety has proven one of Xbox Game Pass's best traits, with titles spanning all genres and suitable for any age. Whether you're eager for memorable single-player experiences or gripping multiplayer experiences with friends, your subscription has a ton to offer. The full list of Xbox Game Pass games changes regularly, but all the best of future titles will join this roundup.
Xbox Game Pass Ultimate remains the best way to play, with both Xbox and PC libraries bundled into one membership, with Xbox Live Gold and EA Play sweetening the deal.
Xbox Game Pass Ultimate (1-month subscription)