Best Xbox Game Pass Games 2023
Get the most out of your Xbox Game Pass subscription.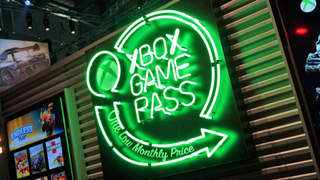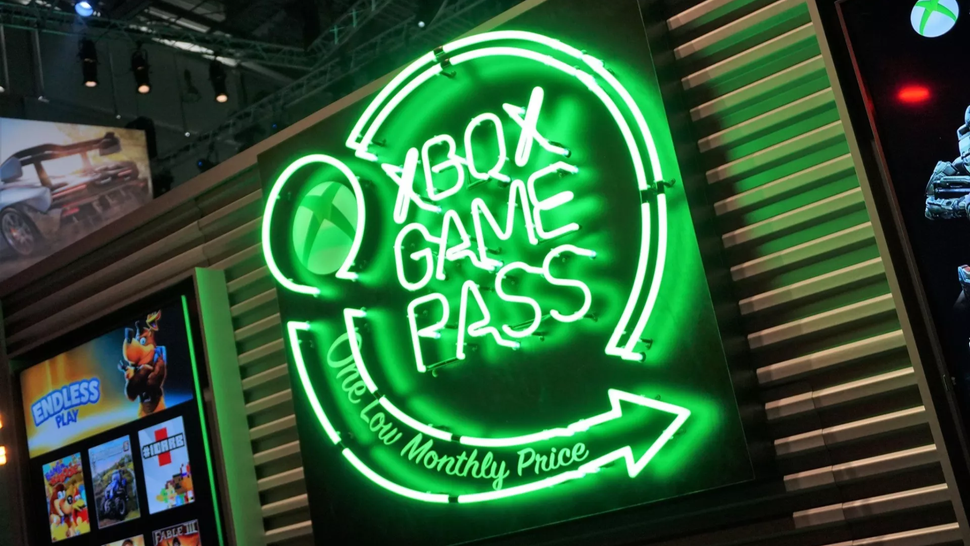 (Image credit: Matt Brown | Windows Central)
Since its introduction in 2017, Xbox Game Pass has become one of the best ways to discover new video games. Microsoft's compelling subscription service provides countless hours of content from a wide variety of genres for a single monthly fee. Many regular users and passionate advocates consider Xbox Game Pass one of the best deals in gaming. High-profile additions expand the lineup on the regular, and major first-party Xbox exclusives drop into the service on day one.
However, with an ever-growing library of hundreds of titles, figuring out what to play with Xbox Game Pass can prove daunting. Whether you're on Xbox One, Xbox Series X|S, PC, or mobile, we've rounded up the best Xbox Game Pass games included with your subscription.
What's included with Xbox Game Pass in 2023?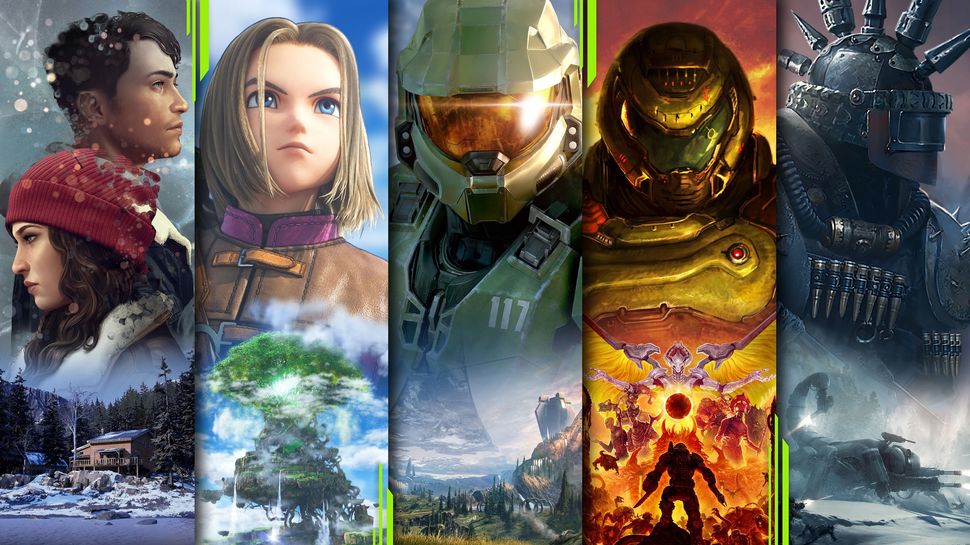 Xbox Game Pass is now an established subscription for console and PC gaming. Members unlock access to hundreds of downloadable titles from Xbox Game Studios and third-party partners. Thanks to Xbox Play Anywhere and Smart Delivery, the service supports Xbox One, Xbox Series X|S consoles, PC, and mobile streaming devices. The premium Xbox Game Pass Ultimate tier bolsters the subscription with Xbox Live Gold, EA Play, promotional perks like Disney+ and Spotify, and access to Xbox Cloud Gaming.
Microsoft has established Xbox Game Pass as a key pillar of the Xbox brand. New Xbox Game Studios titles like Starfield and Forza Motorsport are included at launch, and acquisitions like Activision Blizzard and Bethesda aim to dramatically amplify that output with iconic franchises like Call of Duty, The Elder Scrolls, and Fallout.
Third-party publishers also regularly add new Xbox Game Pass games on day one. From established AAA franchises like Grand Theft Auto to experimental indies, the service promises something for everyone. Additionally, supplemental bonuses like EA Play bring over 100 more Electronic Arts games and lengthy game trials to its Ultimate-tier members.
Xbox Game Pass has quickly concreted itself as a value-centric subscription for players. Starting at just $10 per month on console and PC, the Xbox Game Pass games list spans hundreds of titles, with fresh additions monthly. Xbox Game Pass Ultimate combines Xbox Game Pass and PC Game Pass with Xbox Live Gold, EA Play, and other Ultimate-exclusive perks for $15 per month.
Curious to try the subscription for yourself? While Microsoft officially discontinued the $1 promotional pricing, there are still plenty of opportunities to lock down great bargains on Xbox Game Pass. Check out the best Xbox Game Pass deals right now to find out if you're eligible.
Planet of Lana
Available on: Xbox One, Xbox Series X|S, PC, Cloud
Xbox Game Pass consistently delivers big-budget blockbusters on day one. However, the service has also remarkably curated an outstanding collection of powerful independent games. Planet of Lana from Wishfully and Thunderful Publishing packs heart, wonder, and beauty into one satisfyingly short package. If you want a break from the chaotic explosions of Gears 5 or Halo Infinite, this is a mysterious adventure worthy of your time.
Planet of Lana tells the emotional story of a young girl named Lana desperately grappling with the sudden abduction of her sister and all other life on the planet. Scared and alone, a new friend supplies a sliver of optimism in a bleak time of tragedy and helps Lana search for answers about the faceless army wreaking havoc on her once-peaceful home world.
The stunning visuals, lush soundtrack, and superb voice acting elevate the narrative weight and allow you to immediately connect with the protagonist. On a basic level, Planet of Lana is a 2D puzzle platformer fans of Limbo and Inside will undoubtedly appreciate. Despite these surface-level comparisons, the story of Lana overcoming wretched machines and celebrating the beauty of life establishes Planet of Lana as a must-play title on Xbox Game Pass.
Monster Hunter Rise
Available on: Xbox One, Xbox Series X|S, PC, Cloud
Capcom's premiere giant-beast slaying franchise continues to grace Xbox Game Pass with the addition of Monster Hunter Rise. To the chagrin of some console players, the latest entry in the fan-favorite series initially launched as a PC and Nintendo Switch exclusive. Thankfully, this squad-based action game dropped straight into Xbox Game Pass when it hit Xbox consoles earlier this year.
Monster Hunter Rise enhances the mobility and verticality of previous Monster Hunter titles with the welcomed addition of mountable allies called Palamutes and the fantastical grappling capabilities of Wirebugs. Monster Hunter Rise also supplies a staggering amount of weapon types that cater to various playstyles. The delicate dance of tracking and hunting wyverns, giant monkeys, minotaur, and countless other species with friends has never felt better.
With heaps of quality-of-life changes and subtle refinements to the classic formula, Monster Hunter Rise stands as a satisfying successor for longtime fans and a comfortable starting point for new players. Squad up, slay some intimidating monsters, and express your style in Monster Hunter Rise on Xbox Game Pass.
Hi-Fi RUSH
Available on: Xbox Series X|S, PC, Cloud
Xbox Game Pass managed to execute an electrifying shadow drop in January 2023 with the release of Tango Gamework's rhythm-based brawler Hi-Fi RUSH. This stylish action game combined the artistic flair of Saturday morning cartoons with the energy of good 'old-fashioned rock 'n roll to deliver an early game-of-the-year contender.
Hi-Fi RUSH is widely applauded for its gorgeous cel-shaded art style, charming characters, infectious rhythm-driven action, and nostalgic platforming. Many Xbox fans even consider Hi-Fi RUSH to be one of the strongest new IPs from Xbox Game Studios in years. Part Rock Band, part Devil May Cry, there's something refreshingly creative about the latest project from Tango Gameworks.
While expectational rhythm games like Metal: Hellsinger also focus on blasting baddies to the beat, Hi-Fi RUSH provides approachable gameplay systems that don't aggressively penalize the rhythmically impaired. Xbox Game Pass or not, Hi-Fi Rush is one of the best games on Xbox right now.
Forza Horizon 5
Available on: Xbox One, Xbox Series X|S, PC, Cloud
Forza Horizon 5 isn't just one of our favorite racing games out there – critical acclaim and its millions of players suggest it's one of the best Xbox games of all time. Once an experimental spinoff of Microsoft's hit Forza Motorsport series, Forza Horizon has secured a reputation for delivering gorgeous virtual joyrides and set an impressive bar for Xbox console visuals. The open-world vistas of Mexico don't buck that trend, promising hours of entertainment while looking stunning in the process.
Forza Horizon 5 shines on Xbox Series X and high-end PCs, featuring a handful of next-generation enhancements that present unmatched graphical fidelity. The team even went so far as to render individual needles on the in-game cactuses! Don't worry. Xbox Series S owners won't be disappointed, either. Forza Horizon still flourishes on Microsoft's affordable current-gen console. Xbox One owners will also be impressed, even if previous hardware severely hampers the result.
Developer Playground Games thoroughly supports Forza Horizon 5 with regular content updates. Fresh challenges, events, and cars offer plenty of compelling reasons to revisit the sprawling biomes of Mexico. Plus, with recently released expansions like the flashy Forza Horizon 5: Hot Wheels, and promises of more to come down the road, there's no shortage of content for the months ahead.
Sea of Thieves
Available on: Xbox One, Xbox Series X|S, PC, Cloud
The swash-buckling pirate sandbox Sea of Thieves continues to be a thrilling multiplayer standout in Xbox Game Pass. With unconventional gameplay mechanics, a charming focus on empowering player freedom, and a literal boatload of quests and objectives, there's genuinely nothing quite like Rare's ongoing seafaring experience.
Make a name for yourself as a respected or feared pirate on the Sea of Thieves. Loot and plunder your way to the top of various trading companies to firmly establish your reputation and fortune. Use your riches to acquire intimidating ships, weapons, and character customization items. How you play and what you achieve is entirely up to you, and that makes every session in Sea of Thieves a distinctive adventure.
Sea of Thieves can certainly be enjoyed solo, but the overall nautical nonsense is far more enjoyable with a dedicated crew. The always-online PVP nature of Sea of Thieves is frequently cited as a criticism of the title, but embracing its unpredictable nature presents gripping, hilarious stories. Rally the squad, grab some grog, and set forth on the Sea of Thieves. With over 30 million players, there's never been a better time to jump in.
Halo Infinite
Available on: Xbox One, Xbox Series X|S, PC, Cloud
Halo Infinite was the first mainline entry in the iconic FPS franchise included with Xbox Game Pass on day one. After years of anticipation, 343 Industries shipped a groundbreaking open-world campaign and accompanying multiplayer suite for subscribers. This potent package was released as one of 2021's acclaimed Xbox blockbusters. Halo Infinite captures the mysterious sci-fi adventures from past Halo games while catering to the modern shooter crowd, resulting in the highest-rated Halo game of the past decade.
The Halo Infinite campaign represents the latest chapter in Master Chief's story, descending on the Zeta Halo ringworld, now overrun with Banished forces. These ex-Covenant mercenaries have left humanity fighting for survival, and it's up to the fabled super soldier to turn the tide of the conflict, uncovering the installation's dormant secrets along the way. And thanks to the recent addition of campaign co-op, four players can navigate the open-world and its satisfying physics together.
Multiplayer also makes up a crucial component of the package, with Halo Infinite offering up a series of classic and new modes. Ongoing seasonal content brings additional maps and Forge, which puts creation tools in the hands of players. While Infinite is entirely free-to-play and you don't need Xbox Game Pass to get started, active Ultimate-tier subscribers do receive exclusive monthly cosmetic rewards. Considering this means the campaign alone is $60, Xbox Game Pass provides some serious value.
Pentiment
Available on: Xbox One, Xbox Series X|S, PC, Cloud
Obsidian Entertainment is a developer with a legacy rooted in rich, nuanced narratives. Pentiment, from Josh Sawyer and company, continues this tradition with a fascinating series of beautifully penned tales rooted in the subjective complexities of human history. Part murder mystery, part history lesson, Pentiment is a must-play offering on Xbox Game Pass.
Pentiment combines hyper-stylized visuals inspired by Medieval-era illuminated manuscripts with an intoxicating narrative. Stellar writing adds subtlety and weight to every moment of this colorful and occasionally morbid title from Obsidian Entertainment. Pentiment is bursting with historically accurate details and unparalleled art direction.
The lack of traditional gameplay and a heavy focus on text-based narrative could potentially dissuade some audiences, but it's impossible to deny the effectiveness of its storytelling. Shoutout to the passionate team committed to delivering an unconventional first-party title in 2022. A thoughtful, experimental game like Pentiment is the perfect complement to Xbox Game Pass.
Psychonauts 2
Available on: Xbox One, Xbox Series X|S, PC, Cloud
Psychonauts 2 marked the end of a 16-year hiatus for Double Fine's beloved platformer, making its debut under Xbox Game Studios among the latest Xbox Game Pass launch day releases. Its imaginative universe, host to humorous and heartfelt story beats, help deliver a worthy sequel among Microsoft's best-rated Xbox games of all time.
The title centers around Razputin "Raz" Aquato and the Psychonauts, a group of secret agents with psychic abilities thrown into chaos after their leader is kidnapped. The narrative ranges from the quirky to the downright strange, resulting in an unforgettable adventure, even touching on complex themes such as mental health, grief, and relationships.
Players will dive into hours of 3D action platforming and puzzles, utilizing powers to overcome various enemies and challenges ahead. You're also in for an audio-visual treat, capturing the wonder of the human mind through creative vistas and a well-matched soundtrack. You don't need to play the first game, although it's included backward compatible and included with Xbox Game Pass, should you desire. Psychonauts 2 is a worthy sequel to the 2005 cult classic and an unmissable gem.
A Plague Tale: Requiem
Available on: Xbox Series X|S, PC, Cloud
A Plague Tale: Requiem is the powerful sequel to the award-winning A Plague Tale: Innocence. In this hauntingly beautiful follow-up, Asobo Studio flexes their technical prowess by crafting one of the best-looking games available on Xbox Series X|S. This current-gen-only narrative adventure is one to try for players looking to push their hardware to the limits.
After escaping their rat-infested homeland, steadfast siblings Amicia and Hugo travel south in hopes of starting a new life and curbing Hugo's devastating curse. Unfortunately, the power coursing through the young boy's blood reawakens, and the deadly rats are once again unleashed, consuming everything in their wake. To stop the relentless chaos, Amicia vows to cure her brother's condition.
A Plague Tale: Requiem is deservedly up for several nominations at The Game Awards 2022. Asobo Studios proves to be a talented team invested in advancing graphical fidelity in the video game industry. Players looking for a gripping story of love, loss, and perseverance, should absolutely put A Plague Tale: Requiem on their playlists.
Minecraft
Available on: Xbox One, Xbox Series X|S, PC
Minecraft needs no introduction. After a decade of delighting fans, this block-building and exploration phenomenon has positioned itself as one of best-selling video games of all time. Despite its tenure, Minecraft shows little signs of slowing down. Microsoft's latest figures even suggest over 141 million active players have engaged with this certified juggernaut.
Minecraft has retained the same fundamental gameplay cycle since day one. It can be a challenging survival RPG, a blank slate for digital creatives, or a platform for various add-ons and mods. The tremendous freedom it provides for players is a large reason it's secured such a ravenous following. Minecraft also regularly receives free content like the recently released "Caves & Cliffs Update" and the upcoming "The Wild Update."
Minecraft is avilable on Xbox Game Pass on console and PC, the latter of which only arrived in late 2021. PC users can also choose between the "traditional" Java or newer Bedrock versions, while Xbox users receive the latest cross-platform version. While it can't be played on Xbox Cloud Gaming right now, you can still buy the native mobile versions on iOS and Android.
Persona 5 Royal
Available on: Xbox One, Xbox Series X|S, PC, Cloud
After historically skipping the platform, Persona is finally on Xbox in an enormous way. Persona 5 Royal recently released on Xbox One and Xbox Series X|S, launching day-one on Xbox Game Pass. Following the universal critical acclaim, Xbox fans can experience why so many passionate players consider Personal 5 Royal a definitive JRPG.
Set in the vividly realized streets of Toyko, Persona 5 Royal throws players into the shoes of a protagonist chasing a strange dream. Build relationships with fellow students, unlock Personas, engage in turn-based battles, decorate your personal Thieves Den, and become the Phantom Thief in this robust JRPG. With over 100 hours of gameplay, there's so much to uncover in Persona 5 Royal.
Persona has garnered a feverish community of supporters in recent years, largely in part to the overwhelming reception of Persona 4 and Persona 5. It might have taken a little while to get, but now Xbox fans can be a part of the conversation thanks to the addition of Persona 5 Royal in Xbox Game Pass.
Halo: The Master Chief Collection
Available on: Xbox One, Xbox Series X|S, PC, Cloud
Microsoft's legendary shooter franchise remains an Xbox staple in 2021, with its six-part compilation the best way to experience two decades of Halo titles. The collection now includes the complete saga, spanning Halo: Combat Evolved through Halo 4, accompanied by its Halo 3: ODST and Halo: Reach spin-offs. And with Halo Infinite headed to Xbox Game Pass debut later this year, there's no better time to experience the complete package in its best form yet.
Halo: The Master Chief Collection includes every mainline Halo campaign, excluding Halo 5: Guardians, delivering its greatest hits through the sci-fi universe. It also contains the original competitive and cooperative modes, plus creative tools like the Forge map-builder and Theater playback system. Microsoft has upgraded every game with visual enhancements, from 1080p at 60 FPS on base Xbox One consoles, climbing up to 4K at 120 FPS across the new Xbox Series X|S family.
Halo: The Master Chief Collection overcame its rough launch with ongoing updates, delivering crazy value as an Xbox Game Pass title. It's a steady-growing platform, including its latest Season 8 update, adding more Halo content over ten years since its release. While the seasonal content drops have stopped, the team still updates the staggering package. It's an ideal entry point for newcomers and a nostalgia trip for returning fans, delivering the best Halo experience to date.
Vampire Survivors
Available on: Xbox One, Xbox Series X|S, PC, Cloud
Vampire Survivors has infectiously become one of the most celebrated indie titles of 2022. Developer Poncle pulls inspiration from pixel classics like Castlevania to produce a rogue-lite auto-battler that's almost impossible to put down. With its recent addition to Xbox Game Pass for console and PC, more players than ever before are experiencing this cult hit.
Gain outrageous power and decimate hordes of undead monstrosities in this over-the-top action title. With an addicting overall gameplay loop and rewarding player progression, it encourages that "one more run" mentality in commanding ways. Few games can absorb an entire evening quite like Vampire Survivors.
Even if you aren't an Xbox Game Pass subscriber, this budget-friendly title is definitely worthy of your consideration. The entire Windows Central team has been consumed by this excellent debut indie project from Poncle. Just be warned, once you start, say goodbye to that free time.
Microsoft Flight Simulator
Available on: Xbox Series X|S, PC, Cloud
Microsoft Flight Simulator makes its return after an over decade-long hiatus, leveraging the company's fast-growing cloud empire to deliver a 1:1 digital double of the globe. The best in mapping data and artificial intelligence are fundamental pillars, replicating every inch of the planet with unseen accuracy. You can pick up this game to visit stunning world-famous landmarks or even visit your home.
The latest entry represents a drastic improvement thanks to readily available Microsoft Azure cloud technology, allowing over two petabytes of data to be streamed to players on the fly. It also has a real-time edge, from up-to-the-minute weather data and aerodynamics simulations to air traffic plucked from the real world. A few dozen highly accurate aircraft models will join your voyages, alongside a growing roster of handcrafted airports and landmarks.
The result is a stunning visual showcase that even pushes the best from high-end PCs, with an Xbox Series X|S among the recent titles exclusive to the latest console duo. While simulator's realism has a steeper learning curve than many games, it has various optional assists and a flight training program to help onboard new pilots. It's among the best-looking games of all time, perfect for traveling the world throughout the pandemic.
Grounded
Available on: Xbox One, Xbox Series X|S, PC, Cloud
Grounded is another experimental title from a slice of Obsidian Entertainment, a studio revered in role-playing circles for titles like The Outer Worlds and Fallout: New Vegas. This fun-sized sandbox takes a fresh approach to survival gameplay, leveraging the same scaled-down premise as classic movies like "Honey, I Shrunk the Kids." Either single-player or experienced cooperatively with friends, fight back the creepy crawlies, and build a backyard shelter for the nights ahead.
While Grounded's underlying survival gameplay loop treads familiar territory to titles like Rust and ARK: Survival Evolved, it's the shrunk setting that proves most alluring. You'll explore your backyard like never before, and from baseballs to juice boxes, even mundane objects stow secrets when you're a couple of inches tall. The insects and birds that call this micro-world home may also pose a threat, and you'll need a fort and tools to stand your ground.
Obsidian Entertainment launched Grounded as an early-access endeavor but recently shipped the 1.0 version of the game, which bolstered the initial foundation of survival gameplay and fleshed out the intertwined story mode. The studio continues to expand the experience and enrich the overall game content. Grounded is definitely one to try with your Xbox Game Pass membership today.
The Elder Scrolls V: Skyrim Anniversary Edition
Available on: Xbox One, Xbox Series X|S, PC, Cloud
This classic RPG continues to age like a fine wine. Serving as the latest mainline entry from legendary storyteller Bethesda Game Studios, best known for The Elder Scrolls and Fallout, the fifth entry remains one of the best Xbox RPGs of all time. The Anniversary Edition repackages the 2011 classic, this time with robust Xbox Series X|S enhancements.
Your journey starts in the province of Skyrim, escaping capture, where a vast open world where lore soon blossoms. The return of dragons sees players learn of the "Last Dragonborn," acquiring otherworldly powers to take on the deadly beasts wreaking havoc in Tamriel. The story unfolds alongside a rich role-playing experience, deep combat, nuanced quests, and more to fulfill your fantasy dreams.
The Elder Scrolls V: Skyrim Anniversary Edition is the best console version out there, providing stunning features on Xbox Series X and Xbox Series S, like steady 60 FPS. It also has official mod support, which can add new content or plaster the world with graphical enhancements. If anything, Xbox Game Pass makes the wait for The Elder Scrolls VI just a little easier.
Ori and the Will of the Wisps
Available on: Xbox One, Xbox Series X|S, PC, Cloud
Ori and the Will of the Wisps presents a mystical journey, equal parts heart-wrenching and awe-inspiring, pushing the medium with an experience to remember. It's a creation packed with meticulously handcrafted environments and creatures, with robust platforming gameplay that gels with its enchanted themes.
Developer Moon Studios constructed a painting in video game form, taking you across enthralling locations, from lush forests, creepy caves to sky-high mountains. The upshot is both an art piece and robust side scroller that's not afraid to pose a challenge, unlike anything on Xbox Game Pass. It shines best in 4K HDR, showcasing every ounce of love and emotion poured into this tale.
For fans of action-platformers or "Metroidvanias" as they've been lovingly coined, Ori and the Will of the Wisps is confidently one of the best contenders in the genre. the gameplay, artistic presentation, and emotional narrative make it a must-play offering on Xbox Game Pass.
DOOM Eternal
Available on: Xbox One, Xbox Series X|S, PC, Cloud
Bethesda and id Software opened 2016 with a modern-day DOOM reboot, delivering a gore-tastic spin on the legendary franchise. The reimagining birthed a new chapter for the series, retaining its defining arcade-style combat while a cinematic masterwork on modern hardware. The result stayed faithful to its early-'90s origins but also a standout shooter for the Xbox One era.
That returns with DOOM Eternal, serving the same hellish combat in a beefier follow-up. Eternal retains much of what made the predecessor so memorable but with upgraded combat that feels satisfying, touring all types of demonic structures in the process. Coupled with more action, improved movement, and levels lined with details, it's an ideal entry point even for those who skipped earlier entries.
While first-person shooters exploded with new concepts in recent decades, DOOM still finds itself cemented in its past. While a new ride for returning fans, it also holds a purity you won't find elsewhere in the genre. It's the best Xbox Game Pass title to sit back, relax, and slay monsters. Check the trailer on YouTube (thanks, age rating).
Fallout 4
Available on: Xbox One, Xbox Series X|S, PC, Cloud
The latest mainline entry in the renowned Fallout role-playing series represents one of Bethesda Game Studios' finest works to date. The title has joined the subscription as a mainstay, following Microsoft's multi-billion-dollar acquisition of its parent company, bringing legendary names under the first-party Xbox lineup. That makes Fallout 4 hard to miss, both a post-apocalyptic playground packed with hours of exploration and a shining single-player hit for Xbox Game Pass.
Fallout 4 drops players into what remains of war-torn Boston after escaping a nuclear blast and spending over 200 years in cryogenic sleep. You emerge in a world transformed by the upshot of conflict, laced with hostile bandits, radioactive threats, and survivors looking for a fresh start. It's a ruthless world that pushes you to explore, gearing up for combat, and meeting the varied cast across the far reaches of the region. The result is a fun open-world shooter and dense role-playing sandbox, with enough hours to spend your life in this barren wasteland.
Fallout 4 first dropped in late 2015, with a steady DLC flow supporting the game in later years. The title also joins the few Xbox games with official mod support, allowing you to install various fan-made creations that tweak how the game looks and plays. It's newly upgraded for Xbox Series X and Xbox Series S, too, leveraging the impressive Xbox FPS Boost feature to achieve a buttery-smooth 60 FPS on the consoles.
The best of Xbox Game Pass gaming in 2023
Xbox Game Pass now includes more titles than ever, with hundreds of titles spanning Xbox One and Xbox Series X|S consoles, Windows PCs, and even mobile, through streaming. That single monthly payment grants incredible value, providing the cheapest way to build a vast gaming library without the daunting upfront cost. And while Xbox Game Pass makes it hassle-free to try all types of titles, we've rounded up the best Xbox Game Pass games you shouldn't miss.
The available variety has proven one of Xbox Game Pass's best traits, with titles spanning all genres and suitable for any age. Whether you're eager for memorable single-player experiences or gripping multiplayer experiences with friends, your subscription has a ton to offer. The full list of Xbox Game Pass games changes regularly, but all the best of future titles will join this roundup.
While the entry price point delivers a compelling enough subscription, Xbox Game Pass Ultimate remains the best way to play, with both Xbox and PC libraries bundled into one membership, with Xbox Live Gold and EA Play sweetening the deal. Jump in and check out hundreds of amazing games today.
Get the Windows Central Newsletter
All the latest news, reviews, and guides for Windows and Xbox diehards.
Miles Dompier is a Freelance Video Producer for Windows Central, focusing on video content for Windows Central Gaming. In addition to writing or producing news, reviews, and gaming guides, Miles delivers fun, community-focused videos for the Windows Central Gaming YouTube channel. Miles also hosts Xbox Chaturdays every Saturday, which serves as the Windows Central Gaming weekly podcast.