These are all the Xbox One 2015 holiday bundles you need to know about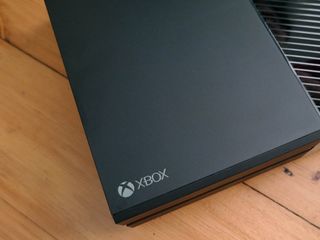 Nearly two years after its launch, Microsoft's Xbox One console remains a hot item for the 2015 holiday shopping season. This year, the company has so many different Xbox One bundles with different free games and hardware configurations that it can be extremely confusing to pick which one to buy for the gamer on your holiday shopping list. However, there's no need to panic; we have the full list of all the 2015 Xbox One bundles that are either on sale now or available for pre-order.
Gears of War bundles
Why you can trust Windows Central Our expert reviewers spend hours testing and comparing products and services so you can choose the best for you. Find out more about how we test.
There are two Xbox One bundle you can get a free copy of Gears of War: Ultimate Edition, the recently launched graphical remake of the original Gears of War shooter game. You can get the regular bundle with a black 500GB Xbox One console, right now for $349 from several retailers. Keep in mind that the game also comes with free downloads of all of the Gears of War games for the Xbox 360 that can be played on the Xbox One later via backwards compatiblity.
In addition, Walmart is taking pre-orders for an exclusive Xbox One Gears of War: Ultimate Edition bundle, with a free copy of the game alongside a white 500GB version of the console and controller. It will start shipping at the end of October
Pre-order the Xbox One Special Edition Gears of War Bundle at Walmart for $349
EA Sports bundles
Electronic Arts has teamed up with Microsoft for two Xbox One bundles, both with the 1TB version of the console with free EA Sports games. Both also come with one year of EA Access, which allows users to play a number of older EA games for free.
The Madden 16 bundle comes with a free copy of the always popular pro football game from EA
Similarly, the FIFA 16 bundle gives pro soccer fan a free copy of the hit game along with their 1TB Xbox One
Forza Motorsport 6 Bundle
If you love racing sims, then you likely already know about Forza Motorsport 6. If you want both the game and a custom Xbox One console, you should consider the Xbox One Limited Edition Forza Motorsport 6 Bundle. The Xbox One itself has a slick looking blue color for the console and controller, and there's even some simulated racing sounds when you turn the console on and off. You can also get the full Forza Motorsport 6 game for free along with a code for a Ten Year Anniversary Car Pack.
Halo 5: Guardians Bundle
Halo fans have been waiting a long time for a true next-gen game in the shooter series, and Halo 5: Guardians for the Xbox One will be that game. Fans can also get a 1TB limited edition Xbox One Halo 5 bundle with a special Halo-themed custom design for both console and controller, along with special Halo-based sounds. It comes with a free copy of the Limited Edition version of the game, which has some extra pyshial and digital content. The console starts shipping on October 20.
Rise of the Tomb Raider Bundle
Microsoft wants everyone to know that the Xbox platform will be the first place anyone can get Rise of the Tomb Raider, the next game in the long-running action-adventure series. That includes a Xbox One Rise of the Tomb Raider bundle with the 1TB version of the console and free copies of both Rise of the Tomb Raider and Tomb Raider: Definitive Edition, along with a Tactical Survival Kit Content Pack for the new game. The bundle will start shipping on November 3 and is available only at Best Buy and Microsoft Stores in the US
LEGO Movie bundle
If you want to buy an Xbox One for your child or other younger family member or friend, this might be the one to get. It has the 500GB version of the console with a free copy of the recent f The LEGO Movie Videogame.
Fallout 4 Bundle
Bethesda Softworks will release its massive post-apocalypse RPG Fallout 4 soon, and Microsoft is ready with a 1TB Xbox One bundle that include a free copy of the game, along with a free copy of Fallout 3 for the Xbox 360 that can be played on the Xbox One via backwards compatiblity. It ships on November 10.
Xbox One 1TB Holiday Bundle
Gamers will really love this holiday bundle from Microsoft. It has the 1TB version with three free games: Gears of War: Ultimate Edition, Rara Replay (with 30 older games from Rare made to work on the Xbox One) and Ori and the Blind Forest. It ships on October 27.
Xbox One Kinect Bundle
Microsoft still wants people to try out its Kinect motion and voice sensor for the Xbox One so it has thrown in three free games (Dance Central Spotlight, Kinect Sports Rivals, and Zoo Tycoon) with its latest Kinect bundle with the 500GB Xbox One console. It ships on October 27
Xbox One Elite Bundle
This is the only Xbox One bundle being sold without a free game, but that may not matter for the hardcore gamer who is the target of this product. The Xbox One Elite Bundle comes with a 1TB hybrid hard drive with a solid state componant that will reportedly load games up to 20% faster. It also comes with the new Xbox One Elite Controller with lots of extra features.
Conclusion
Alltogether, Microsoft has 12 different Xbox One bundles this year, and they all cater to different audiences. Which Xbox One bundle do you play to buy for yourself, and which ones are you thinking about getting as gifts for family or friends? Let us know in the comments!
Find all of our Xbox and Xbox One news here!
Get the Windows Central Newsletter
All the latest news, reviews, and guides for Windows and Xbox diehards.