Best 2017 Xbox One games you might have missed
2017 was full of great games, so many so, that quite a few probably flew under your radar.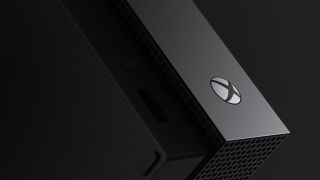 Assassin's Creed Origins, Wolfenstein II, Resident Evil 7, and many more huge games dominated the narrative this year, but tons of smaller games also deserve another look, as well as a few that were simply underrated or mis-marketed.
Here's fifteen games that we think you should give a second look.
Killing Floor 2
Why you can trust Windows Central Our expert reviewers spend hours testing and comparing products and services so you can choose the best for you. Find out more about how we test.
Killing Floor 2 is an Xbox One X-enhanced co-operative shooter that revolves around slaughtering waves upon waves of twisted creatures. It's a little rough around the edges, but can be a ton of fun to play with friends, and at $39.99 it's pretty cheap too.
See at Microsoft Store (opens in new tab)
Candleman
Candleman is a fun and unique action adventure game where you solve puzzles using the power of light and shadow.
Candleman is a really pretty game with colorful artwork and soothing music, and it's a fun, if brief adventure if you're looking for something fun and passive. It's available for just $15.
See at Microsoft Store (opens in new tab)
>Observer_
Observer is a unique horror experience from the developers of Layers of Fear, set in a cyberpunk dystopia.
Observer revolves around hacking, transhumanism, and criminal investigations. The game is full with horrific imagery and disturbing scenes, and is not for the faint of heart. Observer is available for $29.99.
See at Microsoft Store (opens in new tab)
Ruiner
Ruiner was completely (and unfairly) overshadowed by the launch of Cuphead, and certainly deserves more attention.
Ruiner is a top-down action game that revolves around hyper violence and fast reactions. It also has some light RPG elements and opportunities to explore, converse with NPCs, and grab upgrades. Ruiner is also criminally cheap at just $20, and well worth your attention.
See at Microsoft Store (opens in new tab)
Rivals of Aether
Rivals of Aether launched out of Xbox game preview this year, taking up a place as one of the best fighting games on the console today.
Taking a huge amount of inspiration from Super Smash Brothers, Rivals of Aether is a great party fighting game for up to four players. It has gorgeous pixel art, tight controls, and frequent tweaks and updates, Rivals of Aether is a great option for $15.
See at Microsoft Store (opens in new tab)
Prey
Prey is probably the biggest game on this list, but I still feel like it was a little overshadowed and misunderstood.
Prey is a dark shooter from Arkane, known for the Dishonored series. It has both stealth and RPG elements, but it can be played in a more action-oriented way if you so choose.
Set on an abandoned space station, Prey masterfully blends Dead Space-like sci-fi horror with some high-quality world building, cramming its semi-open world with tons of flavor and depth. Prey is available for $39.99, and if you enjoyed games like Dead Space, Deus Ex, or Bioshock, this combines the best of all of those.
See at Microsoft Store (opens in new tab)
Shadow Tactics: Blades of the Shogun
Shadow Tactics is a hardcore stealth tactics game set in the Japanese Edo period. You will guide a team of ninjas across large maps, full of opportunities for tactical play and exploration.
You can slice your way to victory, set traps and utilize poison, or go pure stealth pacifist, the choice is yours. Shadow Tactics is an excellent title well worth the $49.99 price of admission for strategy fans.
See at Microsoft Store (opens in new tab)
Black the Fall
Black the Fall is an intriguing puzzle game that takes cues from games like INSIDE. Set in a technological dystopia, you will guide an downtrodden worker on a treacherous escape from tyranny.
Black the Fall is a little clunky and brief, but for those who enjoyed INSIDE and Playdead-style puzzle games, this will scratch the itch for $14.99.
See at Microsoft Store (opens in new tab)
Everspace
Everspace is a space shooter with rogue-like elements. Each segment of the galaxy is procedurally generated, with all sorts of loot to acquire, enemies to destroy, and space anomalies to explore.
The game has a rudimentary story, upgradeable ships, and will be getting an expansion in early 2018. It's also Xbox Play Anywhere, making it great value at $29.99.
See at Xbox Store (opens in new tab)
Momodora: Reverie Under the Moonlight
Momodora is a Metroidvania-like game with gorgeous pixel art and tight gameplay.
In Momodora, you'll explore an expansive cursed land full of dark creatures and evil witches, complete with anime-style art and an intriguing premise. It's only $10, and well worth it for fans of action platformers.
See at Microsoft Store (opens in new tab)
The Long Dark
The Long Dark launched out of game preview this year, taking its place as the best survival simulator on Xbox today (oh, and it supports Xbox Play Anywhere, too).
The Long Dark comes with a tense sandbox mode, where crafting, scavenging, and surviving the apocalyptic cold forms the basis of gameplay. It also comes with an episodic story mode, dubbed Wintermute, which explains the meteorological catastrophe in more detail.
The Long Dark is a sobering experience full of emergent gameplay, and formed some of my fondest gaming memories on Xbox today. At $34.99 it's an experience you shouldn't miss.
See at Microsoft Store (opens in new tab)
Little Nightmares
Little Nightmares is a hellish puzzle platformer with a seriously, seriously creepy aesthetic. In Little Nightmares, you'll guide Six as she attempts to escape a mysterious realm full of twisted, depraved creatures.
Little Nightmares is a fun, if brief experience, with a haunting atmosphere and disturbing art you won't soon forget. You can grab it for $19.99, or $29.99 with a bit of extra DLC.
See at Microsoft Store (opens in new tab)
Butcher
Butcher is a relentlessly addictive side-scrolling action game that pays homage to the frantic gunplay of DOOM.
Butcher doesn't pull any punches. Grab huge guns, run n' gun through dark, industrialized pixel-art levels painting the walls and floors red with blood. Butcher is arguably the best twin stick shooter that hit Xbox this year, and it's available for just $9.99.
See at Microsoft Store (opens in new tab)
Phantom Dust
Phantom Dust launched for the original Xbox a long time, and has since been ported over to Xbox One and Windows 10, and it's completely free!
Phantom Dust was ahead of its time in some ways, for blending deck-building progression with frenetic magic-slinging action gameplay. Phantom Dust has multiplayer competitive modes, but also a JRPG plot, set in a post-apocalyptic world where the surface of Earth has become a hostile, inhospitable place.
You can't go wrong for the low low price of $0.00, so be sure to give it a try.
See at Microsoft Store (opens in new tab)
Halo Wars 2
Halo Wars 2 is a strategic take on the Halo universe, giving players the chance to experience events following Halo 5 (and most likely leading up to Halo 6).
Halo Wars 2 was built from the ground up for controllers, as such, it's a little on the simplistic side, which might put RTS fans off. However, I think it's still worth running through for its incredible cinematics, fun characters, and casual multiplayer modes. Terminus Firefight's "Horde-like" mode in particular is extremely fun with a couple of friends. Halo Wars 2 is available for $59.99 with all DLC.
See at Microsoft Store (opens in new tab)
And that's a wrap!
There were dozens of other great games that were more than deserving of fitting on this list, but we'd be here forever. Sound off in the comments with more recommendations for under-the-radar titles you think might have been unfairly missed this year, and let us know your favorites.
Windows Central Newsletter
Get the best of Windows Central in your inbox, every day!
Jez Corden a Managing Editor at Windows Central, focusing primarily on all things Xbox and gaming. Jez is known for breaking exclusive news and analysis as relates to the Microsoft ecosystem while being powered by caffeine. Follow on Twitter @JezCorden and listen to his Xbox Two podcast, all about, you guessed it, Xbox!
I only have the Long Dark and it is absolutely fantastic. I enjoyed the time I played it and was awaiting the storyline to launch. Some of these others seem very interesting and I'll have to check them out. I haven't hear of most of them.

I can go wrong even with free games, given the crazy number of games I have in my Steam account these days!

The Phantom dust did really not impress me. Too japanese, feels like an odd playstation game.

What does steam have to do with this?

This is the problem with Indie Games. If they're not big name titles that people are used to, they tend to get overlooked and assume that there are no good. They say Xbox has no games but they're actually tons of good ones like these but they don't get any exposure, so no one even knows that most of them exist. I think that the Microsoft store needs to do a better job of advertising these games.

Observer bought long time ago, but still waiting update for x1x support. Halo wars 2 great rts!
Prey very disappointed game