Best TV settings for Xbox Series X & Series S
Following these guidelines can help you get an even better experience when gaming on Xbox.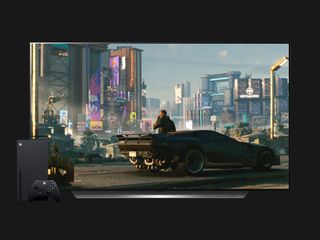 (Image credit: LG Electronics | Microsoft | CD Projekt RED)
Xbox Series X and Series S are two of the best gaming consoles you can buy today, and both of them support a greater number of advanced TV features and options than any previous generation. You can achieve an unparalleled gaming and visual experience on Xbox Series X|S, but the number of TV-related options — and your TV's own, separate settings—can make the setup process daunting. Fortunately, a little bit of guidance is all that's required to get the most out of your Xbox Series X or S when it's connected to a TV.
From the initial connection to finetuning your preferences, here are the best TV settings to use when playing on Xbox Series X and Xbox Series S.
How do I connect my TV to Xbox Series X|S?
Before you can dive into your Xbox's or TV's individual settings and tinker with the picture quality, you obviously have to connect your TV to your Xbox Series X|S console. On the surface this is extremely straightforward; plug the included HDMI cable into your Xbox Series X or S console's HDMI Out port, and then connect the other end to an HDMI In port on your TV. However, it gets a little bit more complicated than that if you want the best possible experience.
Xbox Series X|S features an advanced HDMI 2.1 port on the back, and only a corresponding HDMI 2.1 port on your TV can unlock your console's full capabilities. This includes features like support for higher resolutions at faster refresh rates, dynamic HDR and other visual enhancers, and more. Unfortunately, not every TV features HDMI 2.1 (although it's becoming more common with time). When setting up your console, check your TV's documentation to see whether it supports HDMI 2.1 in one or more of its ports. If so, make sure you connect your Xbox to your TV via its HDMI 2.1 port.
On the other hand, TVs that don't feature the newest HDMI 2.1 port are not completely out of luck! While upgrading your TV to gain HDMI 2.1 support can provide you with plenty of benefits, it's not necessary. HDMI ports are forward and backward compatible, meaning they'll all work with your Xbox Series X or S (just possibly not at its very best). Connect your Xbox Series X or S to the most capable HDMI port on your TV, and your Xbox will automatically detect what it can and can't do with your TV.
It's worth mentioning that many devices with HDMI ports support an optional standard called HDMI-CEC, which effectively improves the communication between connected devices. Many modern TVs, especially ones with HDMI 2.1 ports, already support this. It's worth checking your TV's documentation to see whether HDMI-CEC support is included, and what ports utilize the standard. Prioritizing the newest standard HDMI port when setting up your Xbox Series X|S will often net you HDMI-CEC benefits. Just be aware that support for this feature varies wildly from TV to TV, and the feature is often disabled by default.
Some of the benefits of HDMI-CEC include controlling the power of all connected devices with just one (for example, turning on your Xbox Series X|S console can simultaneously turn on your TV and soundbar, and vice versa), changing the input of connected devices automatically, controlling the audio volume for all devices simultaneously, and more.
Xbox Series S & HDMI 2.1
Why you can trust Windows Central Our expert reviewers spend hours testing and comparing products and services so you can choose the best for you. Find out more about how we test.
HDMI 2.1 is necessary to get the most out of Xbox Series X|S consoles, and both prominently feature an HDMI 2.1 port on the rear. However, only the more expensive Xbox Series X arrives with an HDMI 2.1 cable in the box, while the Xbox Series S ships with a less-capable HDMI 2.0 version. As for why this is, it's simple — the Xbox Series S often doesn't take full advantage of HDMI 2.1, and is well suited to use with an HDMI 2.0 cable for most players.
However, that doesn't mean using HDMI 2.1 with your Xbox Series S can't offer an even better experience. The biggest advantage of HDMI 2.1 is often touted as support for output at a 4K resolution and 120Hz refresh rate simultaneously, thanks to its significantly higher data bandwidth (48Gbps versus HDMI 2.0's 18Gbps). The Xbox Series S technically supports this resolution and refresh rate combo, but rarely achieves it in games. However, using an HDMI 2.1 cable can still allow your Xbox Series S to take full advantage of your TV when the occasion arises.
Elsewhere, HDMI 2.1 allows your Xbox Series S to output dynamic HDR, like Dolby Vision or HDR10+, which can see significant improvements to visual fidelity in supported games. It enables auto-low latency mode, which allows your TV to automatically switch to a "game" mode whenever you start up a title. HDMI 2.1 can also improve variable refresh rate, improve communication with soundbars, and more. Perhaps most importantly, though, HDMI 2.1 allows your Xbox Series S to do all of this at the same time.
Alternatively, the HDMI 2.0 cable included in the box is limited to 4K at 60Hz or 120Hz at lower resolutions, is limited to more static HDR, and increases the likelihood of greater latency and lesser visual quality. For the vast majority of people, especially those with TVs that don't support HDMI 2.1 or don't support all of its features, none of this will matter. The HDMI 2.0 cable included in the Xbox Series S box is more than enough to deliver an incredible gaming and media experience.
However, players who can benefit from the greater bandwidth and feature set provided by HDMI 2.1 should consider picking up a brand-new cable to pair with their Xbox Series S. The one listed below is among the best HDMI cables for Xbox, and is guaranteed to give you a great experience.
Belkin Ultra HD High Speed HDMI 2.1 Cable
If you decide to upgrade your Xbox Series S from its included HDMI 2.0 cable, this offering from Belkin features a perfect blend of reliability and quality. Enjoy the benefits of dynamic HDR, improved color, and the potential for great visual fidelity and performance with this high-end HDMI 2.1 cable.
What are the best console settings to use with Xbox Series X|S?
Whenever you first connect an Xbox console to a TV or monitor, whichever you choose to use, the console will automatically attempt to detect the display's capabilities and apply the best console-level settings. Still, there are plenty of options you can use on Xbox Series X and S to guarantee you're getting the best visual experience on your connected TV. All of these aforementioned options can be found in the Settings app, by navigating to "General" and then "TV & display options."
Here's what you need to know about configuring your Xbox Series X|S TV and display settings.
Knowing your TV
As stated previously, your Xbox Series X or S will automatically detect your TV and its capabilities, and will give you a useful overview of this information. Knowing this can help you know exactly what your TV can do, troubleshoot potential issues, and influence how you configure your options and settings.
TV details
To see the summary of your TV's capabilities, at least as your Xbox sees it, navigate to the Settings app, the "General" section, and then the "TV details" option (if you have a 4K TV, this should say "4K TV details"). Here, your Xbox Series X or S will reveal exactly what your TV supports, from various resolutions and refresh rates to HDR support, media playback, and even game captures.
A green checkmark means you should have no issues configuring your TV for the supported features listed next to it, while a red cross means your TV does not support those features at all. If you see any yellow triangles, this could mean your TV supports that feature, but there's an issue preventing it. Ensuring your TV and Xbox are communicating properly (more on that below) can resolve many of these problems and turn those yellow triangles into green checkmarks.
This is an extremely useful screen for when you're setting up your TV, but it's also a great place to head if you're experiencing any issues, as those problems may be reflected on this screen with unexpected yellow triangles or red crosses.
TV troubleshooting
Xbox consoles do their best to connect to and set up your TV or display seamlessly, but they don't always get it right. Being able to troubleshoot and resolve a variety of issues related to your TV is important to ensure you always have the best experience possible. Fortunately, we have a guide on fixing the most common Xbox display issues, which goes over everything you need to know, including potential fixes like power cycling and more.
There are two other pieces of information beyond the aforementioned guide that can help if you're experiencing issues with your TV. The first is how your Xbox communicates with your TV. If you're having problems with your Xbox not displaying settings you know your TV supports, or it's being locked to a lower resolution than expected, there could be an issue with how your TV is communicating with your Xbox.
Head to Settings, the General section, then to "TV & display options," then finally to the "Video fidelity & overscan" section. You'll see a "Display" category with the "Overrides" dropdown menu. By default, this should be set to "Auto-detect," which means your Xbox automatically grabs your TV's capabilities when first connected. If you're having issues with expected options not appearing or your Xbox locking to a lower resolution, you can change this setting to the input your TV uses and then override all settings, manually setting up your TV. Alternatively, power cycling your console (like outlined in the guide above), can also resolve these problems.
Finally, the Xbox Assist app is preloaded on every Xbox console with a wide variety of guides and troubleshooters available to all users. If you head back to "TV & display options" and select the "Help" option, it will bring you to the "Video & TV" section of the Xbox Assist app. Here, you can access several guides to help you set up your TV, including a troubleshooting guide to aid you in diagnosing and resolving common problems.
Basic options
There are several basic options in the Xbox OS you can use to customize your TV experience without diving too far into the settings. If you head to the General section of Settings, and select "TV & display options," one of the first settings you'll be faced with are "Resolution" and "Refresh rate" menus under "Display." Typically, you want both of these to be as high as your TV supports.
However, bear in mind that not all TVs support the highest resolution at the highest refresh rate. For example, many TVs may support a 4K resolution and a 120Hz refresh rate, but can't do both at the same time. If you prefer smoother gaming and want to take advantage of all the 120 FPS games on Xbox Series X|S, you'll be locked to a lower resolution. Additionally, some games may not support HDR or Dolby Vision at higher resolutions or refresh rates. This is all decided by your TV's capabilities and can be surveyed in the "TV details" section.
Also under the "Display" section, you can access "Device control" and "Night mode" menus. "Device control" lets you enable HDMI-CEC controls if your TV supports it, with several specific features you can enable or disable, including controlling the power of your console from other devices or vice versa, and more. These options are pretty self-explanatory, with decent descriptions if you highlight them, and you can choose whether you want to take advantage of any.
Finally, the "Night mode" menu lets you configure your Xbox's night mode, which effectively strips blue light from the display to make the screen more comfortable to view in the dark or late at night. You can turn it on or off, set it to a schedule, change its intensity and HDR preferences, and more. From this section, you can also change your Xbox's overall theme, and the brightness of lights on your controllers or even the console's power button.
Advanced options
If you desire to finetune your display even further from your Xbox, there are even more options and settings you can use to accomplish exactly that. If you head to the General section of Settings, and select "TV & display options," you'll be faced with an "Advanced" section that contains the "Video modes" and "Video fidelity & overscan" options. Both of these sections include several settings for players who want greater control.
For the "Video modes" section, there are up to 10 options, each of which controls a different display feature. Most of the time, you'll want every option that your TV supports to be enabled, but you can toggle any of these settings to match your preferences or if you're troubleshooting potential issues. Some of the options here include:
Allow lower refresh rate content. You can allow your TV to switch to a 50Hz or 24Hz refresh rate to match displayed content, which can be beneficial for movies and other media.
Allow auto low-latency modes. Some TVs include a low-latency mode specifically targeted toward gaming, which may disable some display features to prioritize fast response times. This setting lets you toggle if your TV is allowed to switch into this mode when it detects a game automatically.
Allow variable refresh rate (VRR). Some TVs are able to dynamically alter their refresh rate to match the content displayed on the screen, which can be greatly beneficial in games to reduce screen tearing and other artifacts, improve responsiveness and the appearance of "smoothness," and more.
Allow YCC 4:2:2. This setting is complicated and its usefulness varies from TV to TV, but this is basically a method of compressing content that can improve compatibility for older or more affordable 4K displays. If this setting is is "off" by default, it's usually best to leave it alone. If you notice issues (like lost input, loss of HDR, and more) when attempting to access 4K content across streaming, gaming, or Blu-rays, this setting may be able to help resolve those problems.
Allow 4K. As the name implies, this option allows 4K content to be displayed on your TV. This option should of course be on if your Xbox's resolution is set to 4K, but it's useful in other situations, as well. If you have your Xbox's resolution set lower (possibly to gain access to a higher refresh rate or other features), enabling this option can still allow your Xbox to display native 4K content when gaming or consuming media content, as long as your other settings aren't being contradicted.
Allow HDR. The rest of the available options here all relate to various HDR features. HDR, or high dynamic contrast, enables your TV to display more colors and greater contrast, and can add a lot to games and media content. Not all TVs support HDR, and there are two main HDR standards supported on Xbox, each of which with different requirements.

HDR10 is the "default" HDR standard, and is most commonly supported among HDR-enabled TVs. Enabling this option will allow your TV to display HDR content, either gaming or media content, in the HDR10 standard
Dolby Vision is a more specific HDR standard supported by a smaller number of TVs, and is often considered to be more desirable and consistent than HDR10. If your TV supports Dolby Vision HDR, you can enable it specifically for media content or for gaming (or both). Bear in mind that some TVs may support Dolby Vision, but not at every resolution or refresh rate
Auto HDR is an Xbox-specific feature that allows older backward-compatible games that do not natively support HDR to still display in HDR on your TV using an advanced algorithm. It's normally beneficial to have this option enabled, since it can help older games look better than ever. If you encounter any issues with specific games, Auto HDR can be disabled on a per-game basis (so you can still leave it enabled overall)
For the "Video fidelity & overscan" section, there is a handful of options you can use to help configure your TV when connected to Xbox Series X|S, including:
Color depth. This setting essentially refers to how many colors your Xbox can output to its display. 8-bit is the standard RGB format used by many displays, but many TVs can display more colors than that, leading to improved image quality and greater contrast. HDR content, for example, normally requires at least 10-bit. Xbox consoles can output at up to 12-bit. Typically, you want this setting to be as high as your Xbox and TV combination will allow.
Color space. This setting refers to how color information is sent from your Xbox to your TV. The "Standard" option refers to the RGB standard that most TVs use, while "PC RGB" is an expanded RGB field that can display a greater number of colors. "PC RGB" can be the best option for some monitors and high-end TVs, but the vast majority of the time players will be better served by the "Standard" option, as the "PC RGB" color space can lead to lost detail and contrast on TVs that don't support it.
Overscan border. In rare cases (often on older TVs or monitors) where apps don't behave properly with your display's aspect ratio (its overall shape) and appear to cut off at the edges, you can allow those apps to have a border around their edges. On most TVs, this will result in the app appearing "shrunk" and isn't visually appealing or valuable, but the option exists when it's needed.
What are the best TV settings to use with Xbox Series X|S?
The settings baked into your Xbox Series X|S console already grant you a ton of control over how your games and media content display on your TV, but there's a lot more you can do. Every TV features its own picture settings, features, and more. If you customize both your Xbox and TV to marry perfectly, you're in for the best possible experience regardless of what you're enjoying on your Xbox Series X or S.
Here's what you need to know about configuring your TV settings for use with Xbox Series X|S.
Every TV is different
A crucial factor to remember is that every TV is very different from one another. Every manufacturer has a different way of naming modes, presenting settings, building in features, and more. Even TVs from the same manufacturer can vary wildly, with TVs targeting different use cases, price points, and more. While a high-end LG TV may share a lot of features with a high-end Samsung TV, for example, they may not share identical names or even look the same.
In this guide, we'll go over the basics of what you need to know about configuring your TV's settings, which should apply to practically any TV. You'll still have to navigate your TV's specific menus and settings, decipher any unique names or monikers it may have for standard features, and even refer to your TV's manual or documentation for assistance.
Calibrating your TV
Perusing your TV's settings can be an intimidating task, but it's actually pretty straightforward. This is especially true when you take advantage of the built-in guide available through the Xbox OS, which attempts to walk you through a full TV calibration. You can find it by heading to the General section of Settings, selecting "TV & display options," and finding the "Calibrate TV" option. Combining this with our Xbox TV settings guide practically guarantees a properly configured TV for your Xbox Series X or S console.
Picture profiles. Many TVs offer "profiles" that come with preconfigured settings for a variety of scenarios. For gaming on Xbox Series X|S, you're usually better of sticking with the "Standard" or default picture profile. Some TVs also come equipped with a "Game" profile catered toward console gaming, which may automatically apply many of the settings we go over later in the guide for you.
Picture settings. Even after you choose your favorite picture profile, you may want to edit the specific picture settings for your TV. Here are some general recommendations:

Set the color temperature or tone to neutral or the middle option. You can always edit this if you prefer a different look
Set the tint setting as low as possible
Set the sharpness setting as low as possible without making the screen appear blurry or pixelated
To set your TV's contrast, first follow the guidelines for brightness listed below. Once you've done that, you can use "Calibrate TV" for some useful guides to configure contrast (this setting is also partially down to personal preference). Once you're done, double-check your brightness settings to ensure they're still properly configured

Brightness. Configuring your TV's brightness is vital, especially if you intend to take advantage of HDR. Here are some general recommendations:

Set the overall brightness as high as possible without overexposing the image (causing everything to appear washed out)
Set the gamma to the default or neutral setting
If your TV has an LCD display, you may be able to configure the backlight brightness separately. Some OLED TVs have a similar setting, but it may have a different name. If your TV is not HDR-capable or you don't intend to enjoy HDR content, this can be set a little lower than default. If your TV is HDR-capable and you intend to enjoy HDR content, you want this to be as high as possible without causing eye strain
If you struggle to see details in dark areas of the screen, check whether your TV has an HDMI black level setting. On TVs, this should normally be on an automatic or default setting, but may be changed to low if necessary
If your TV is an LCD display, check whether it supports local dimming. This means the backlight that illuminates the display is actually split into multiple sections that can be controlled independently. This can greatly improve darker images and contrast, and it's recommended that this is turned on if supported
If your TV has an "auto brightness" sensor that automatically alters settings to fit the surrounding area's light, it's normally recommended to keep this off. If your TV is too bright and causes eye strain in average lighting, redo your brightness settings to compensate
You can use "Calibrate TV" for some guides to help configure brightness settings to your liking

Enhancement features. Many TVs use AI and advanced algorithms to attempt to dynamically improve image quality, including colors, contrast, details, movement, and more. While this can be beneficial for movies and other media content, especially on higher-end TVs, it's often detrimental for console gaming, as they're not designed around interactive content. Many of these features can cause additional input lag (which is a gap between performing an action with your controller and seeing it on screen), halos around objects and other strange artifacts, and more. When configuring your TV, here are some general recommendations:

If your TV has a low latency feature, or features claiming to reduce input lag and improve responsiveness, it's recommended that this is turned on
If your TV has a dynamic contrast feature, or features claiming to improve details in darker areas of the screen, it's recommended that this is turned off
If your TV has a dynamic color feature, or features claiming to improve colors and picture quality, it's recommended that this is turned off
If your TV has a sharpening feature, or features claiming to improve details and the sharpness of the image, it's recommended that this is turned off
If your TV has a motion smoothing feature, or features claiming to reduce motion blur, it's recommended that this is turned off
If your TV has a noise reduction feature, or features claiming to improve the image quality and clarity of content, it's recommended that this is turned off

Aspect ratio. This likely won't be an issue for most modern TVs, but some displays and monitors may behave strangely when paired with an Xbox console. If you notice parts of games or the Xbox OS extending beyond your TV's borders, you may need to edit its aspect ratio. If you use the "Calibrate TV" option, it actually gives you an extremely useful guide on the third screen to help you visualize your TV's aspect ratio.
Calibrating HDR
After you finish configuring your Xbox Series X|S and your TV's general settings, the last step is to calibrate the HDR for games (if it's supported). HDR, also known as high dynamic range, can dramatically improve the colors and contrast of games, but it's also a delicate balance that can cause you to overexpose (wash out light areas) or underexpose (lose details in dark areas) if you go too far in either direction. Fortunately, it's a simple matter to finetune this.
Before you get started, you can only calibrate HDR settings when HDR is turned on. First, head to the General section of settings, open the "TV & display options" section, and navigate to "Calibrate HDR for games." This will enable HDR on your TV and walk you through calibrating your Xbox's settings. Before you do any of this, though, make sure you follow the rest of the guide and properly configure your Xbox and TV settings.
"Calibrate HDR for games" provides you with a series of tests in which you adjust various HDR settings on your Xbox, but does not affect your TV's settings. If you wish to tinker with your TV's HDR settings, stay in this section to enable HDR on your TV and change what you want. In general, the recommended Xbox and TV settings listed above combined with HDR calibration on your Xbox should be optimal for gaming. After you complete this process, your TV and Xbox Series X or S should be completely optimized and configured to deliver the perfect viewing and gaming experience.
Still, you may desire to tweak your TV's HDR-specific settings. Here are some general recommendations:
Set your overall brightness to match your normal lighting in the surrounding area closely
If your TV has an LCD display or has the setting, backlight or OLED brightness could benefit from being set higher
Local dimming should be enabled, usually at the default setting
Contrast should be kept around the default setting
Color temperature could benefit from being slightly warmer than the default
Some TV enhancement features, like dynamic contrast, can be beneficial for HDR media content; it's still recommended to keep these features disabled when using your Xbox Series X|S console (unless you consume media content more than you game)
What are the best TVs to use with Xbox Series X|S?
Following this guide to configure your TV for use with Xbox Series X|S can garner huge improvements in quality, but there's only so much settings and options can accomplish. Both of these powerful consoles are packed with a bevy of advanced gaming features, and not every TV can keep up with it all. If you're in the market for a new display to pair with your sleek gaming powerhouse, one of the best 4K TVs for Xbox Series X|S will tick every box.
Our top pick is the LG C1 OLED, which remains the pinnacle of TVs and handles with aplomb anything Xbox Series X|S can throw at it. Impeccable image quality, an HDMI 2.1 port for buttery-smooth 120Hz gaming at 4K, support for every feature under the sun including variable refresh rate, and much more means you simply can't go wrong with LG's flagship display. Of course, this is also a premium option that will charge you a hefty sum to acquire. Our aforementioned list of the best TVs for Xbox Series X and S includes more affordable options that still deliver incredible experiences.
Built for Xbox Series X|S
The ultimate TV for gaming and beyond

LG has established itself as the go-to company for premium TVs thanks to its impressive OLED lineup, and the LG C1 is the best yet. With support for 120Hz at a 4K resolution, variable refresh rate, impressively low latency, incredible HDR, and so much more, the LG C1 is at its greatest when paired with Xbox Series X|S.
Get the Windows Central Newsletter
All the latest news, reviews, and guides for Windows and Xbox diehards.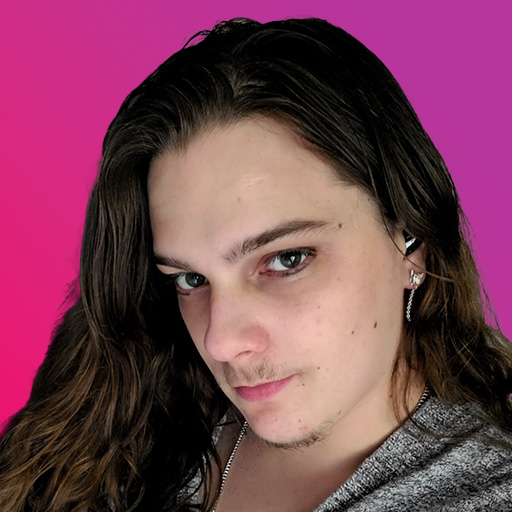 Zachary Boddy (They / Them) is a Staff Writer for Windows Central, primarily focused on covering the latest news in tech and gaming, the best Xbox and PC games, and the most interesting Windows and Xbox hardware. They have been gaming and writing for most of their life starting with the original Xbox, and started out as a freelancer for Windows Central and its sister sites in 2019. Now a full-fledged Staff Writer, Zachary has expanded from only writing about all things Minecraft to covering practically everything on which Windows Central is an expert, especially when it comes to Microsoft. You can find Zachary on Twitter @BoddyZachary.