Should you buy a mini PC this holiday season?
Be careful. Some are a great buy, but others come with shady software and unecessary bloatware installed.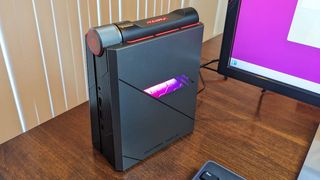 (Image credit: Rebecca Spear / Windows Central)
When you're looking around for an affordable computer, mini PCs might spring to mind. Sure, they're undeniably cute and don't take up a lot of room, but are they really a good purchase?
It depends on what you buy. The very best mini PCs are ideal for limited workspaces and can be surprisingly powerful — even to the point of being used for low to mid-range gaming. However, you need to be careful when selecting one of these compact computers and stick to trusted brands, or you might make a purchase you really regret. You might even find yourself dealing with malicious software that comes installed on the device.
To help keep you safe so you can make the best purchases, I'll go over some mini PC tips, including which companies to trust. Then I'll end by going over some of the best mini PCs that we ourselves at Windows Central have tested and recommend.
Mini PC tips and warnings
Stick with trusted brands like Lenovo, Dell, HP, ASUS, Razer, and Acer and you can find a reliable mini PC that will serve you well
Some mini PCs, especially from cheaper no-name brands, come installed with shady software, so you don't want to use them
Just because a mini PC is highly rated on Amazon doesn't mean that it's a safe buy
Do research before purchasing a mini PC to make sure it can do what you need it to
After purchasing a mini PC, take time to remove unnecessary bloatware to help it run more efficiently
Remember that the compact nature of many mini PCs means that they don't offer many upgrade options, if any
More laptops
- Best Windows laptops
- Best PCs for Adobe Creative Cloud
- Razer Blade 18 review
- Dell XPS 15 review
- Best drawing tablets
As with any too-good-to-be-true device, some extremely low-cost mini PCs from shady companies can come with invasive third-party software or other pesky programs that you don't want to get tangled up with. This is the nature of outsourcing the creation of certain computer parts with cheaper (and lower quality) no-name companies.
For instance, earlier this year, I checked out the Acemagic AD08 Mini PC. At first, I was impressed by the performance of this little machine, but then I realized that it had some strange defaults that required me to use unfamiliar sites and programs when surfing the internet. Worst of all, it wouldn't let me change these defaults. Upon discovering this, I immediately factory reset the mini PC and removed all of my information from it. Acemagic told me that this issue was eventually addressed with later versions of the AD08 no longer having this setup. However, it has now made me very wary of using anything from that brand.
Best mini PCs to buy this year
The good news is, that there are tons of reliable mini PCs out there. We at Windows Central have tested quite a few and can recommend the best mini PCs to you. Our own Ben Wilson wrote a Lenovo IdeaCentre Min (Gen 8) review earlier this year and came away feeling very impressed by the mini PC's performance and the number of ports it offers.
He also found that it was mostly free of bloatware but also came installed with the helpful Lenovo Vantage app, which helps keep tabs on the device's various components, storage space, and updates. It has a starting price of $519.99 and can house up to an Intel Core i7-13700H alongside Intel Iris XE graphics for excellent performance. It's perfect for day-to-day or office use. Just don't expect to do any intensive gaming on it.
Recommended IdeaCentre Mini (Gen 8) configuration
Why you can trust Windows Central Our expert reviewers spend hours testing and comparing products and services so you can choose the best for you. Find out more about how we test.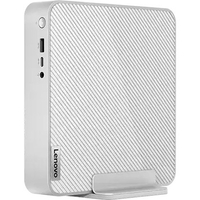 Lenovo IdeaCentre Mini (Gen 8) | was $689.99 now $511.49 at Lenovo
i5-13500H CPU | 16GB RAM | 512GB SSD (90W2000HUT)
As tempting as picking the top-spec for any computer can be, the Intel Core i5-13500H mid-range option will save you hundreds of dollars without significantly affecting performance. Storage can be easily upgraded, and even RAM can expand with some tinkering.
If you're looking for more of an all-purpose mini PC that's ideal for daily workloads but also good enough to handle some gaming, then there are options out there to choose from.
Recently, my colleague, Harish Jonnalagadda, wrote up a Geekom AS 6 review, in which he stated that this mini PC "delivers stellar performance in daily use" and does so within "an energy-efficient design." There are a few different configurations starting with a $649.00 price point, but if you're going to get this mini PC, he recommends going with the R9-6900HX option, which provides good performance for gaming.
Recommended Geekom AS 6 configuration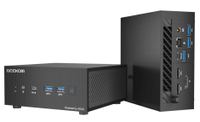 Geekom AS 6 | was $899.99 now $739.99 at Amazon

R9 6900HX | AMD Radeon 680M | 32GB RAM | 1TB SSD

The AS 6 has all the hardware features you could ask for, and it handles daily workloads and gaming with relative ease. I'd suggest picking up the 6900HX version. Make sure to click the coupon before checkout to get the additional $100 off.
Now, if the big thing is that you're short on space but still want something that can run creative apps and handle higher-end gaming then you really ought to read my ROG G22CH review. This is technically a compact gaming desktop rather than a mini PC, but its small frame helps it take up a lot less room than a normal desktop does.
In my testing, it proved to be a very powerful device that handles the highest graphics settings relatively easily thanks to the Intel Core processor (i5, i7, or i9) and NVIDIA GeForce RTX GPUs (3060, 3060 Ti, and 4070) the various configurations use. However, it is a bit pricey starting at $1,399.99 with higher-internal configurations selling for quite a bit more.
ASUS ROG G22CH Recommended Configuration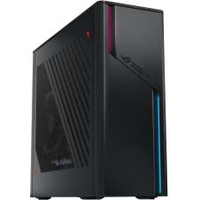 ASUS ROG G22CH (DB779) | $2,499.99 at ROG

i7-13700KF | RTX 4070 | 16GB RAM | 1TB SSD
With its powerful processors, ample solid-state drive storage capacity, and port options, the ROG G22CH-DB779 is an excellent gaming desktop. Moreover, its small form allows it to easily fit in more places without taking up as much space as other options.
Mini PCs can be awesome if you choose the right one
Mini PCs can be fantastic purchases as long as you stick with a trusted brand and make sure that the device you buy can handle the tasks you want it to. As with any popular technology, cheaper options are plentifully available, but they can come with their own risks and issues. So I recommend sticking with mini PCs from known and reliable companies like Lenovo, HP, Dell, ASUS, and Razer. They'll be easier on your wallet than full blown laptops and desktops are, but will still provide excellent performance for your various computer needs.
Get the Windows Central Newsletter
All the latest news, reviews, and guides for Windows and Xbox diehards.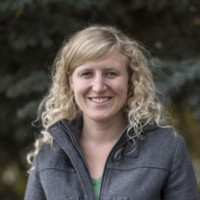 Self-professed gaming geek, Rebecca Spear, is one of Windows Central's gaming editors with a focus on Xbox and PC gaming. When she isn't checking out the latest games on Xbox Game Pass, PC, or Steam Deck; she can be found digital drawing with a Wacom tablet. She's written thousands of game guides, previews, features, and hardware reviews over the last few years. If you need information about anything gaming related, her articles can help you out. She also loves testing game accessories and any new tech on the market.